Hamilton Conte Paris showcases new range at Maison & Objet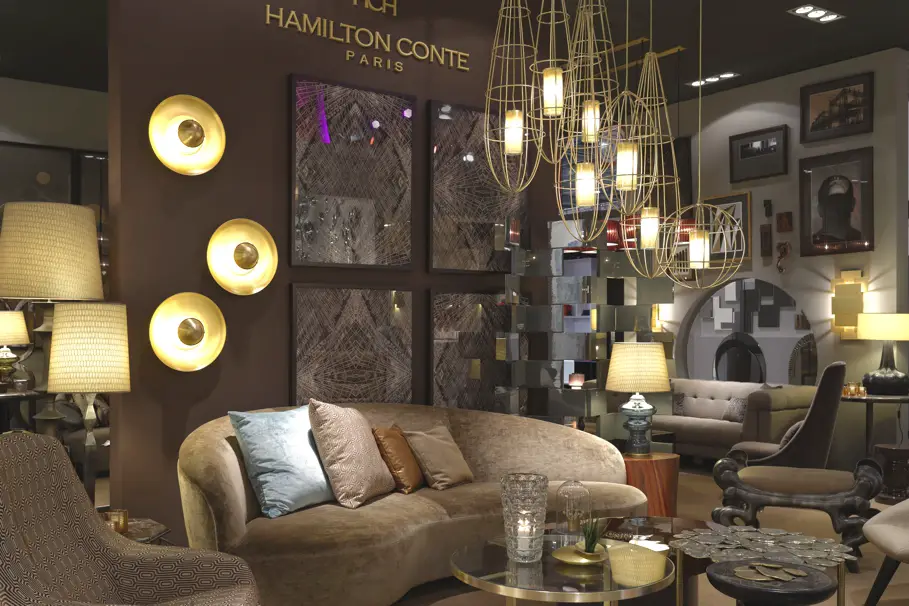 High-end furniture and home decor brand Hamilton Conte Paris unveiled their chic new collections at this year's Maison & Objet design fair in Paris, and we take a sneak peek.
Founded in 2009, the luxury brand draws inspiration from the diverse backgrounds and complementary talents of its two founders – Ross Hamilton Englisbe and Fabián Pellegrinet Conte. Their artistic approach takes inspiration from a variety of styles and cultures. They merge design movements from the 1950s and 1970s, the Americas and Scandinavia, whilst offering a je ne sais quoi charm.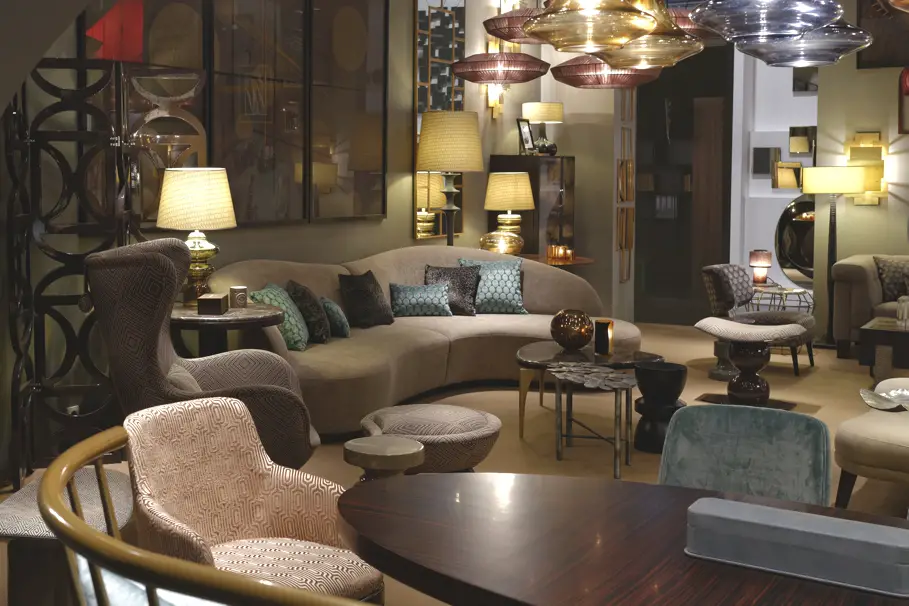 Eclecticism is the keyword for this new 2014 collection showcased at Maison & Objet. This means there is "an intelligent mixture of objects, whether of different origins, materials, epochs or styles," says Fabian Pellegrinet Conte.
Their new collection offers furniture, seating, lighting, objets d'art and more. Some models carry the names of inspirational people while others are nods to anecdotes or places from their lives.
"My father's name was Enzo and he loved to take his cognac in a comfortable and enveloping chair. Our wing chair with the same name was designed bearing this memory in mind," said Fabian Pellegrinet Conte.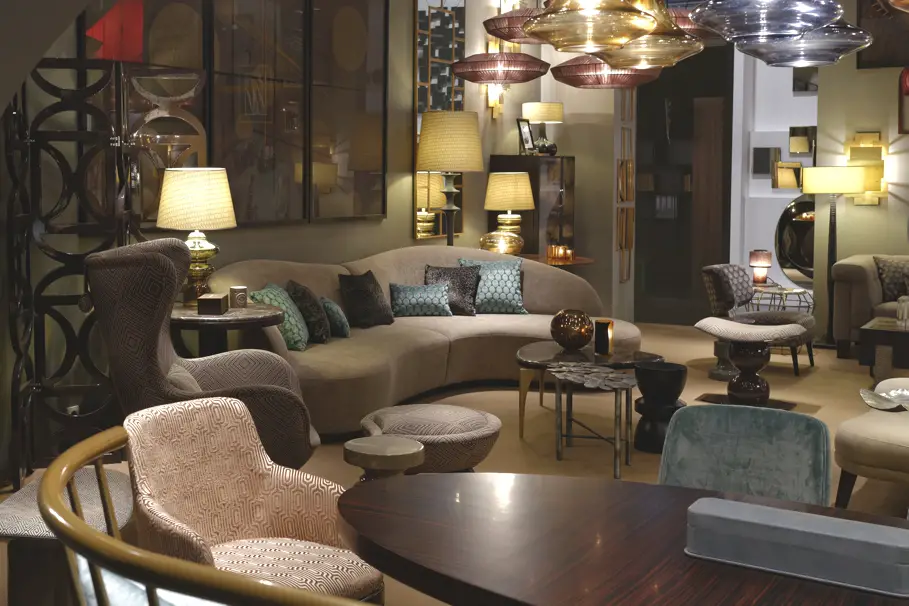 Furniture is manufactured with great care and the firm taking advantage of ancestral techniques of its production base in Portugal, Hamilton Conte Paris unites design with craftsmanship. "For me, luxury today is about being able to work with craftsmen, taking the time to care about details as well as pleasure in doing so," adds Fabian Pellegrinet Conte.
Maison & Objet is an annual trade show that takes place in Paris, Singapore and Miami Beach. The event is France's premier design fair that began 19 years ago with a focus on tabletop goods, but has since expanded and covers other kinds of objects for the home.
 Images courtesy of Hamilton Conte Paris

Love Interior Design & Exotic Travel? Follow us..
March 5, 2014 | Furniture | View comments