Funky office design for Sherwin-Williams, Kuala Lumpur
International commercial architectural practice, M Moser Associates, has designed an office for Sherwin-Williams. Completed in 2013, the funky office is located in Kuala Lumpur, Malaysia.
According to the designers: "For many companies, establishing a new office in a young market often also entails going the extra mile with workplace design. In everything from detail to architecture to technology, the new environment can depart from the corporate norm to accommodate the working style, culture and expectations of local staff, or just to make a strong 'first impression' of brand values.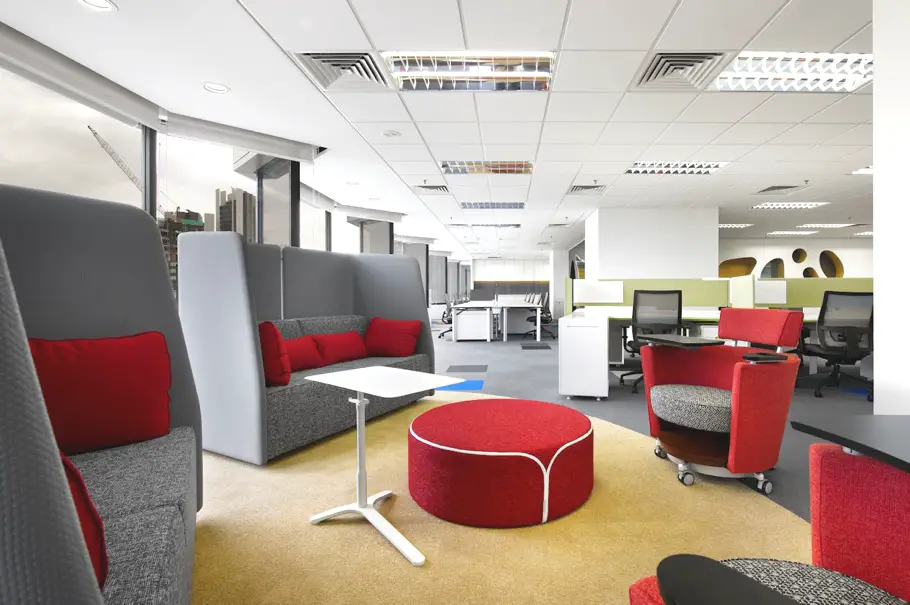 "Or indeed, a new office can embody all these qualities. When Sherwin-Williams, one of America's major paint companies, decided to open a shared service center in Kuala Lumpur, Malaysia, the firm was highly conscious that it would also be its first corporate office in Asia. The space would therefore need to be something different, both in how it accommodated its users, and how it would define the brand in a young market.
"New ideas for an older space – "They didn't really have any fixed ideas in terms of the project brief," says Ramesh Subramaniam, who led M Moser's Kuala Lumpur design team. "There was a need for a certain number of rooms for their managers and for some informal discussion areas, and they were interested in an open concept. But most of all, they wanted something in tune with current office design in the region."
Images courtesy of the designers
Love Interior Design & Exotic Travel? Follow us..
February 18, 2014 | Property | View comments