Escape to Hotel Saint Barth Isle de France this Easter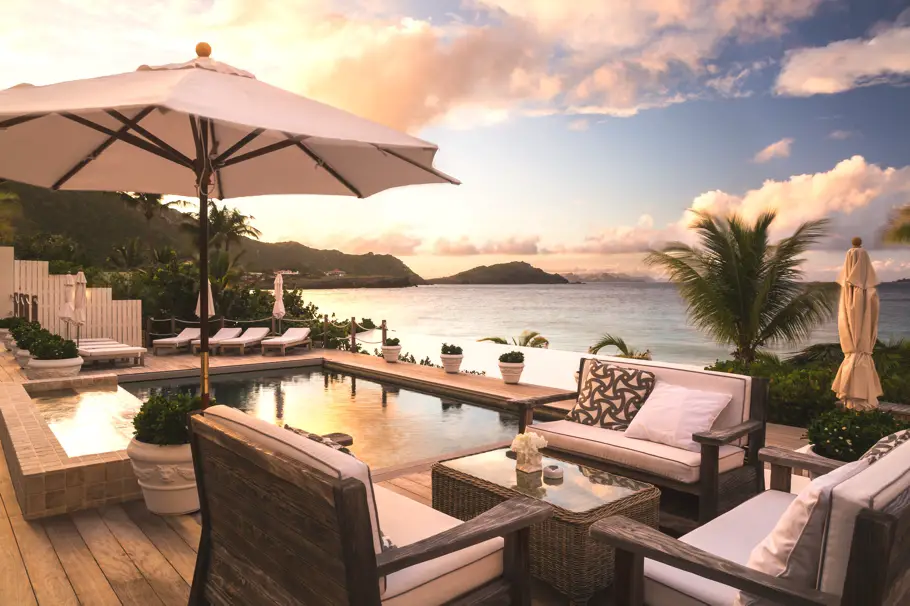 Need to escape somewhere glamorous this Easter or just need a vitamin D boost? The Caribbean island of St. Barth is a great place to relax, unwind and put your feet up whilst enjoying a glass of fizz.
Hotel Saint-Barths Isle de France, which recently completed a three-year renovation project boasts a monthly pop-up Champagne lounge at its 'La Case de l'Isle' restaurant overlooking the ocean. Known for its elegant, light and colourful French cuisine, the restaurant has a relaxed yet stylish atmosphere – and is a hot spot for those 'in the know' in St. Barth.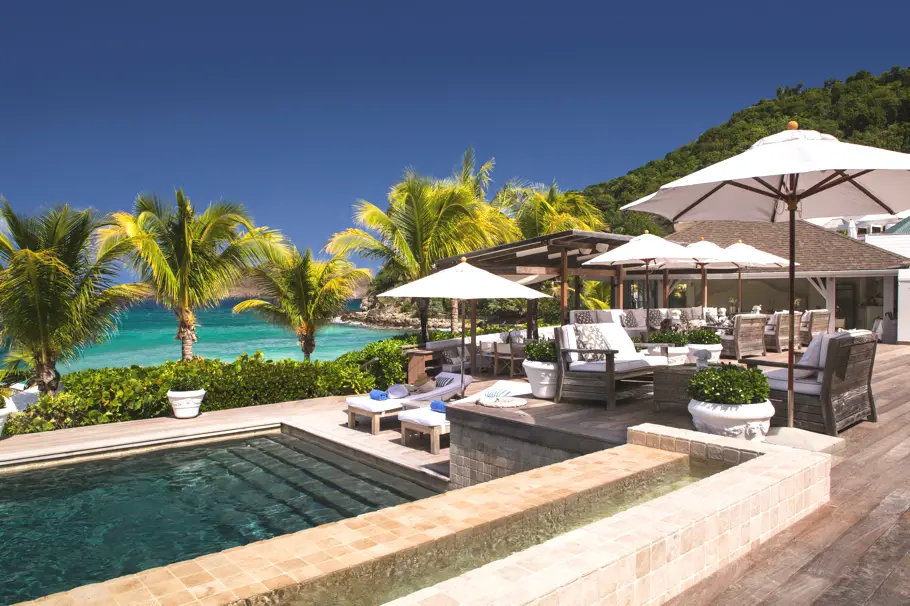 On the 24 May, the hotel is partnering with Ruinart to offer guests a delectable Champagne tasting menu, and on 5 July the hotel will host one of its legendary glamorous pop-up Champagne lounges on the edge of the magnificent freshwater swimming pool, with plunging views over the beach and ocean. Here you can savour prestigious vintage champagnes, accompanied by a selection of delicious eats, taking in the work of renowned (and now local) fashion photographer – Jean Philippe Piter – as well as enjoying a fashion show by the hotel's stylish boutique, which stocks labels such as Pucci.
The luxury Caribbean hotel which takes pride of place on the magical, palm-fringed Baie des Flamands and is surrounded by enchanting, tropical gardens.
All 40 guestrooms, suites and villas have their own private outdoor spaces and are individually designed with distinctive vintage French fabrics, cool cottons and linens and neutral tones.
Two three-bedroom Flamands villas provide guests with an elegant casual-chic residential feel including a fitness room, home cinema, beautiful handmade stone baths and private infinity pools surrounded by large sunny terraces – see you there!
Hotel Saint-Barth Isle de France, Baie des Flamands, 97098 Saint-Barthelemy, French West Indies, isle-de-france.com
Love Interior Design & Exotic Travel? Follow us..
April 2, 2014 | Caribbean North America St Barth Travel | View comments