Enjoy VIP tours of the Shard – London's tallest building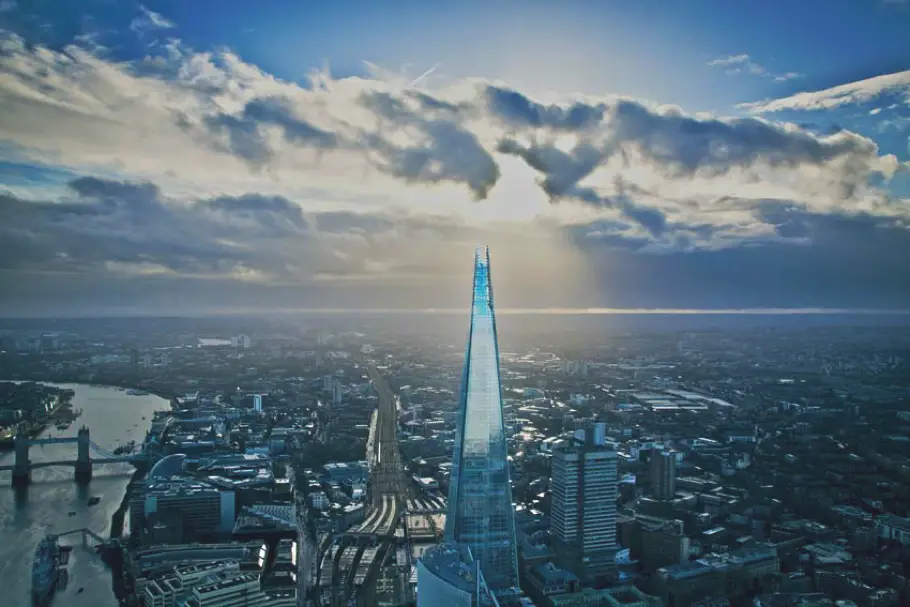 Fancy a VIP tour of the highest building in Western Europe? Tour operator, City Wonders is offering VIP morning tour of the Shard with a Champagne brunch.
VIP Access, City Wonders early morning Shard tour means that you will be the first to enter The Shard before anyone else. Providing an excellent opportunity to marvel at its spectacular views in peace. The 72nd storey viewing platform is almost twice the height of any other viewing platform in the city, offering visitors unparalleled 360-degree views for up to 40 miles. What makes this tour even more unique is that unlike other tours, this is not all about the view, you will also have an opportunity to learn about the Shard itself, the construction, the set backs, the architecture and history of this remarkable building and the latest iconic addition to London's skyline.
The City Wonders experience offers a unique opportunity to learn about how Renzo Piano, one of the world's most celebrated architects and property developer Irvine Sellar developed their concepts and designs. Piano wanted the building to reflect London. Taking inspiration from the spires of churches and the masts of tall ships depicted by the 18th-century Venetian painter Canaletto, Renzo Piano designed The Shard as a spire-like sculpture emerging from the River Thames. Eight sloping glass facades, the "shards", define the shape and visual quality of the tower, fragmenting the scale of the building and reflecting the light in unpredictable ways. The "shards" of glass that form the buildings external facades are made up of 11,000 glass panels covering an area of over 600,00 sq. ft.
For booking and further information, visit citywonders.com
Images courtesy of Renzo Piano, Chris Martin, Michel Denancé, Rob Telford, The View from The Shard and Julian Shoquette
Love Interior Design & Exotic Travel? Follow us..
September 11, 2014 | England Europe London Travel Western Europe | View comments