Contemporary Woollahra House 11 by Grove Architects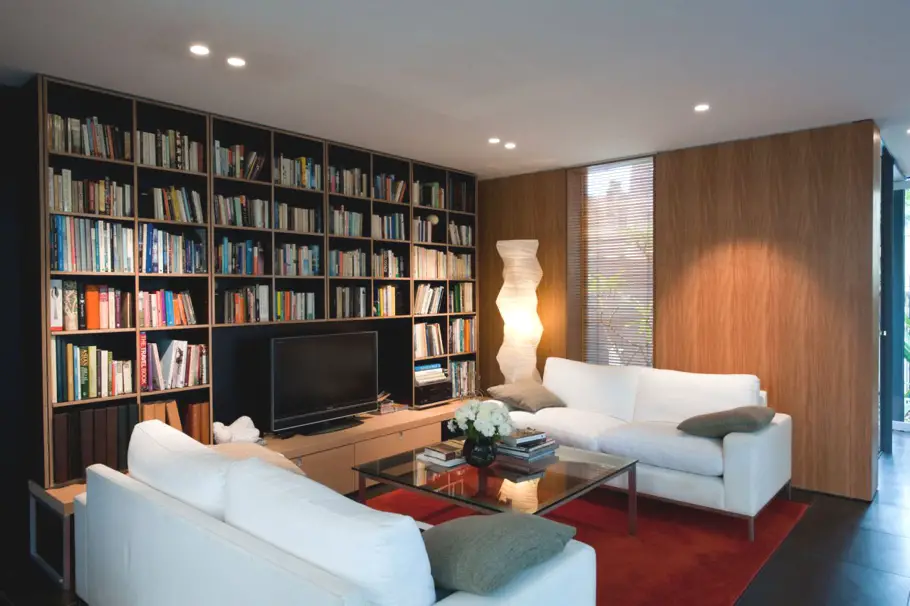 New South Wales-based architectural practice, Grove Architects, has designed the Woollahra House 11 project. The contemporary family home is located in Sydney, Australia, and showcases cozy and elegant interior design.
The architects were given the rare opportunity to design and build a new property in the heart of a heritage conservation precinct on Sydney's urban fringe.
According to the architects: "This 250 square metre (2,690 square feet) site was one of those rare opportunities, opposite a small native park to its north and a recycled neo gothic sandstone church to its west.
"The contemporary Australian house was designed for a mature couple requiring a modest open plan house, incorporating an individual studio art/work space, and a separate bedroom suite for guests. At the lower level, with its own independent access is an elegant yoga studio and a two car garage.
"The architecture was required to respond functionally, climatically, and aesthetically to its extraordinary context and to engage with contemporary sustainability standards. It's striking form reinforces the importance of its corner position, an creates a natural buffer to the main road. This allows the living spaces and garden to fully open up towards the heavily treed park to its north, borrowing the greenery and incorporating it into the extended sense of the house. The house also incorporates passive design techniques to maximise its benefit from the northern sun and cooling northeasterly breezes.
"The building captures all rainwater into 24,000 litres (6,340 gallons) of storage tanks, provides for all its hot water and space heating via a state of the art rooftop solar thermal array, has no air conditioning, and supports a large herb and vegetable garden run on wholly organic principles."
Images courtesy of Willem Rethmeier and Richard Birch
Love Interior Design & Exotic Travel? Follow us..
April 11, 2014 | Property | View comments