Contemporary Queensland Beach House By Middap Ditchfield Architects
Middap Ditchfield Architects deigned this contemporary holiday house which is located on an elevated site overlooking Peregian Beach. It has been designed to take full advantage of dramatic ocean views. The house steps down the site which helps connect internal and external spaces to the ground plane. Courtyard spaces have been introduced to reduce building bulk, capture north light and promote through building viewing opportunities to the pool, ocean and other areas of the house. The contemporary property has been designed to be single room in width to maximise cross/through natural light and ventilation. A central circulation spine is flanked by an off form concrete wall which continues for the length of the house. This is the key feature of the house, as it provides thermal mass for natural climate control, defines the circulation spine and the off form board finish presents a weathered driftwood character. External materials have been chosen for their low maintenance and robust characteristics. Solar hot water systems have been installed and roof water is collected in above ground tanks for reuse. The house has also been beautifully furnished inside with a range of contemporary chairs, sofas, beds and fixtures and fittings.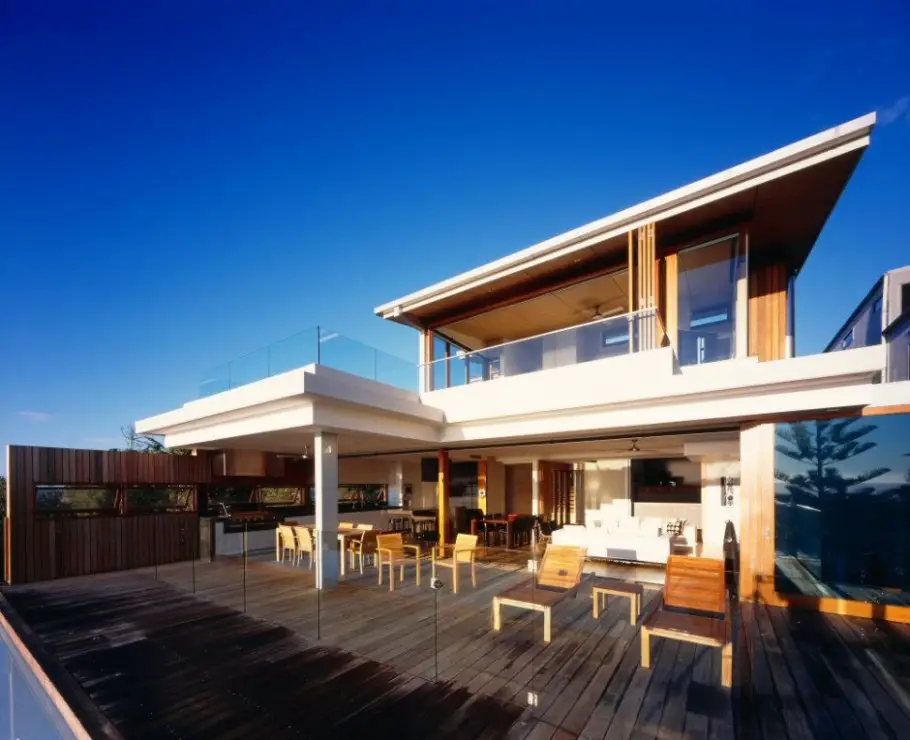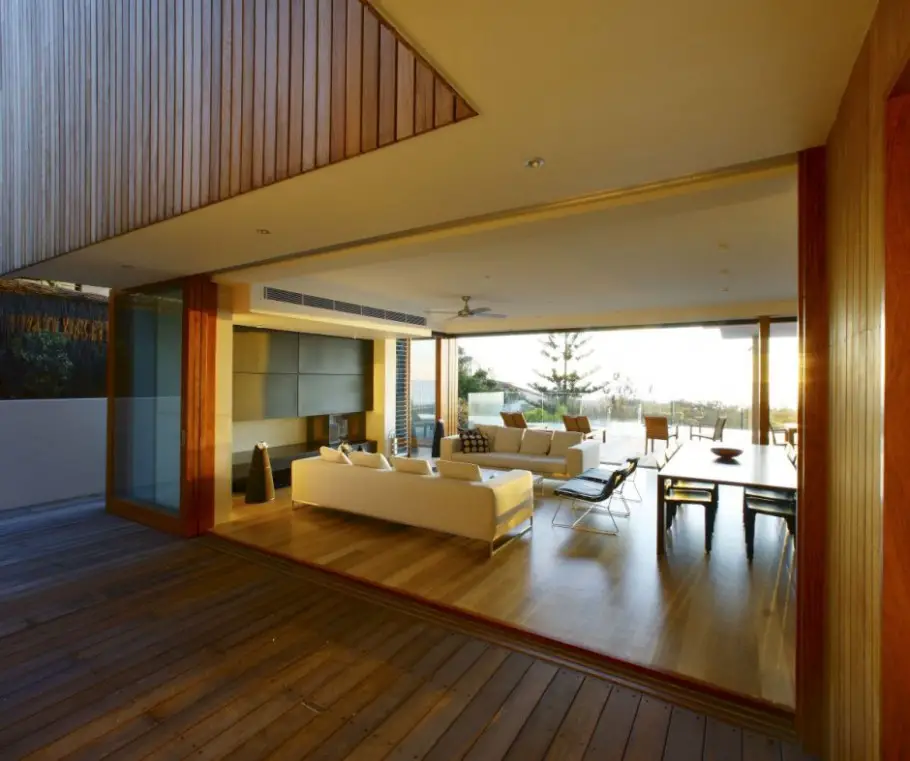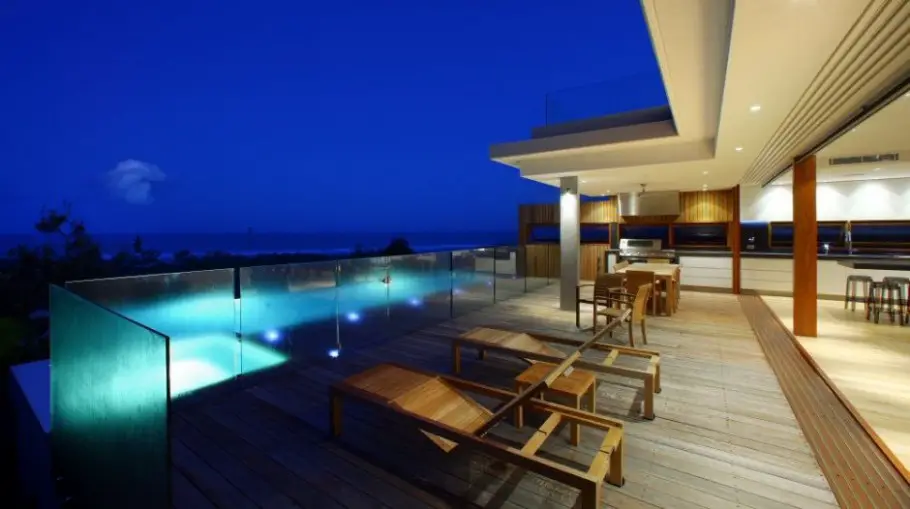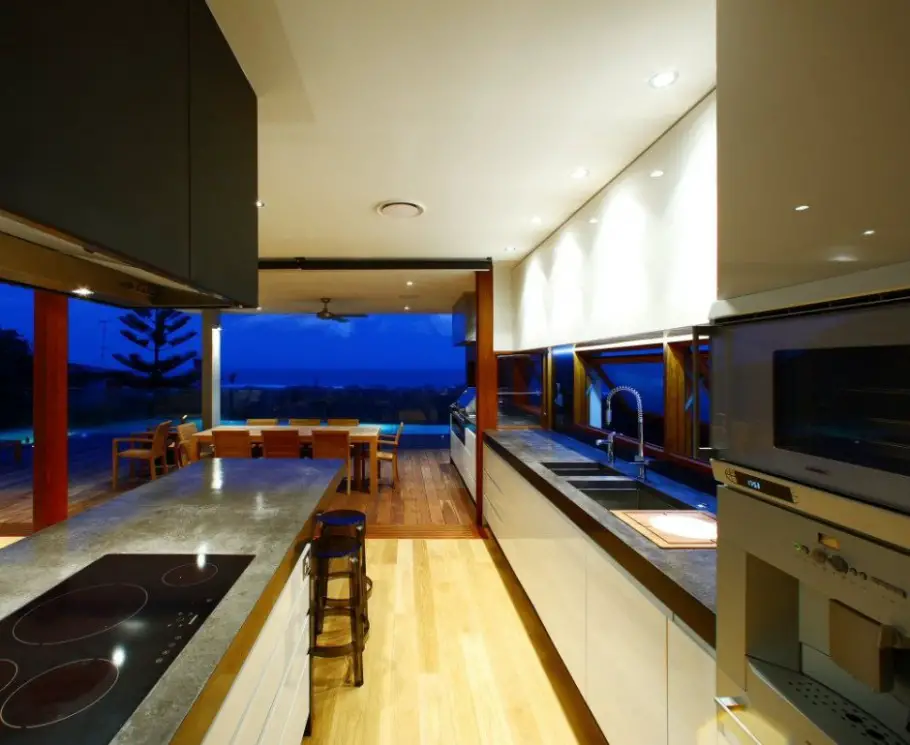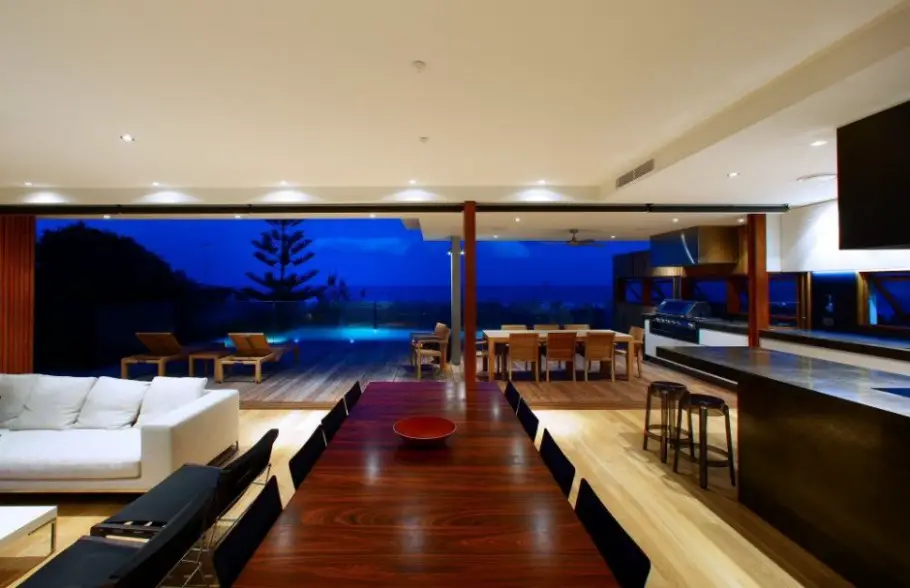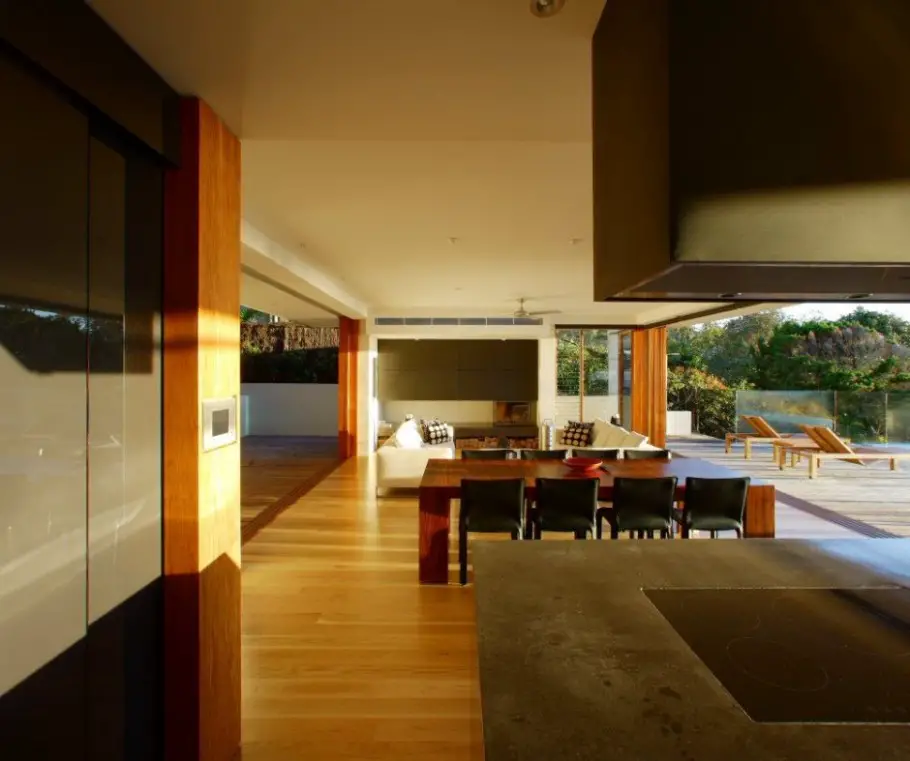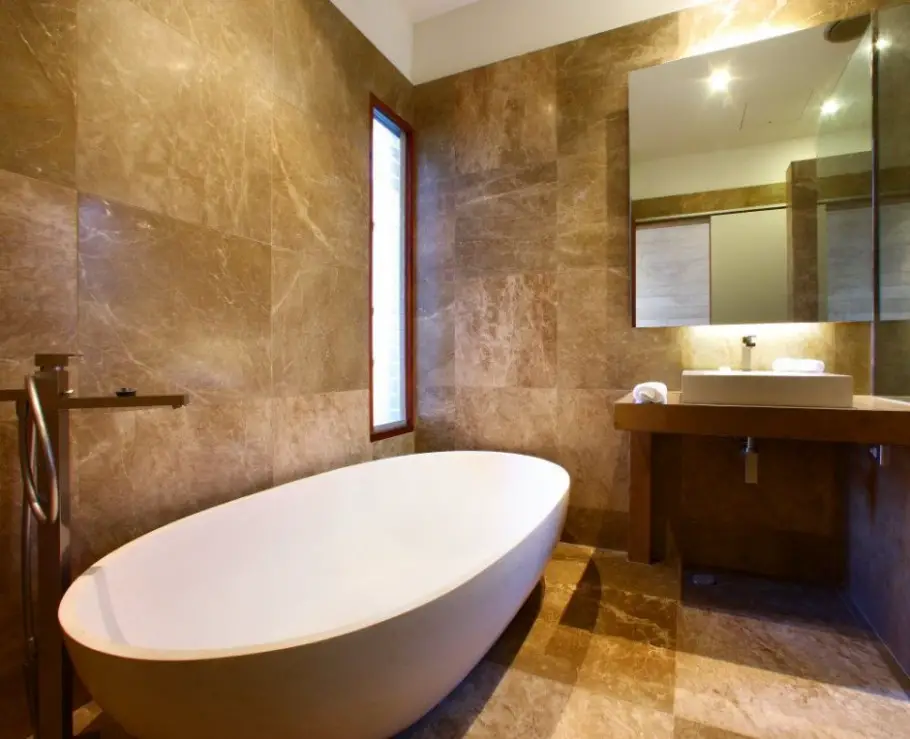 Love Interior Design & Exotic Travel? Follow us..
August 4, 2010 | Property | View comments