Luxury Yacht Club de Monaco officially opened
Opening celebrations were held last week at the Yacht Club de Monaco, led by HSH Prince Albert II and Princess Charleene attended by the building's architect, Lord Foster. The new building forms the centrepiece of the remodelled harbour – its impressive new social and sporting facilities preserve the club's heritage and traditions, while reinforcing Monaco as the leading international centre for yachting excellence and further developing the principality's thriving yacht industry.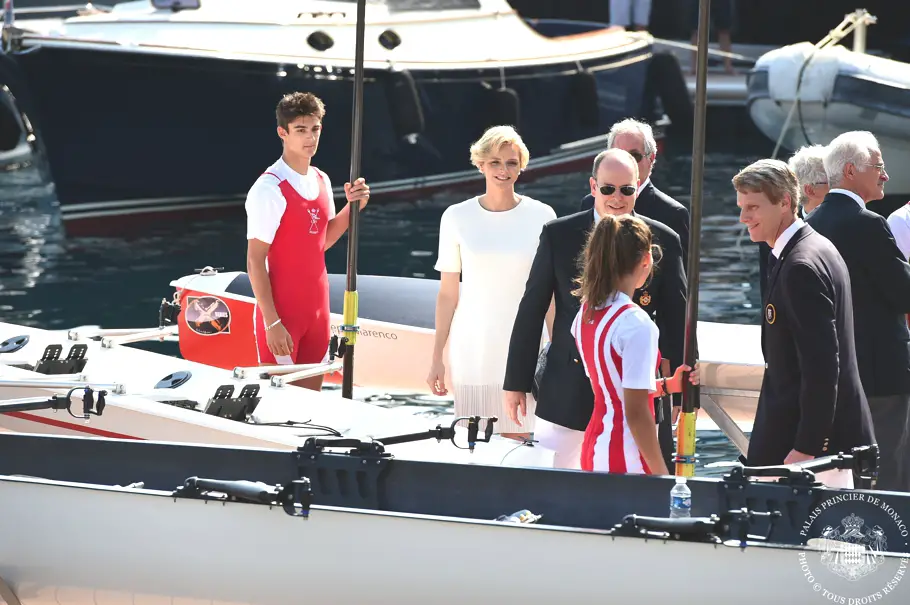 The launch of Monaco's new landmark proved to be a historic event attended by over 4,000 VIP guests from around the world.
Prince Albert II, president of Yacht Club de Monaco, said during the launch: "The flag I have just raised today flies proudly on the mast at the top of our new premises. It marks an important phase in the life of our club, for Port Hercule and for the principality. With this architectural masterpiece we wished to affirm Monaco's yachting identity, our ambition being to continue to orient our country's future prosperity towards the sea."
British architect, Lord Foster, was commissioned by the Monaco Government to design the flagship due to his ability to create contemporary state-of-the-art buildings that compliment the environment. Located on Quai Louis II, next to the Société Nautique, the new clubhouse is a stunning addition to Monaco's world-famous marina. The site is 200m long and has been built to HQE (Haute Qualité Environnementale) standards. Sleek and elegant, the Yacht Club de Monaco houses a monumental spiral staircase to link the club's new spaces which include an exhibition hall, ballroom, swimming pool, terrace, library, fitness room and five spacious 'cabins' for guests on stopovers. A series of beautiful terraces have been built into the design to reflect Monaco's strong nautical heritage.
Designed in response to the local climate, the new clubhouse sets high standards for sustainable design – the building is powered by renewable energy and incorporates photovoltaic cells, solar thermal panels and sea water cooling systems to take advantage of the sun and waterfront site. The architecture is a celebration of sailing – its large, deck-like terraces step up along the harbour to offer unrivalled views out to races at sea, as well as views inland over the Formula 1 Grand Prix circuit.
Images courtesy of Carlo Borlenghi
Love Interior Design & Exotic Travel? Follow us..
July 11, 2014 | Property | View comments