Windyhill, a house designed by Charles Rennie Mackintosh
Boasting seven bedrooms, this picture-postcard home outside wee bonnie Glasgow is one of three private homes built by world-renowned architect, designer and artist Charles Rennie Mackintosh – and is a fine example of his work.
Windyhill is situated in Kilmacolm, an attractive village with rural surroundings close to the picturesque Firth of Clyde, whilst only being 20 miles west of Glasgow City Centre. Kilmacolm offers a range of local shops, restaurants, cafes and schooling.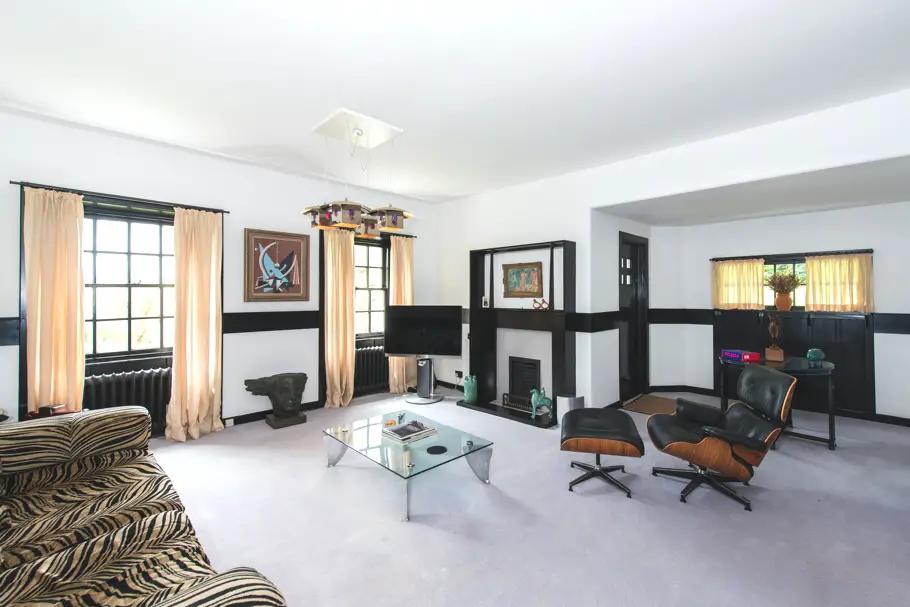 Collected the world over Charles Rennie Mackintosh is the leading figure in the Art Nouveau movement. And, today, Windyhill has been restored to museum quality and is an important example of his work.
Substantial on the outside and beautifully delicate on the inside, Pamela Robertson, senior curator at the Hunterian art gallery and museum in Glasgow, describes the house as 'Mackintosh's first essay into the room as a work of art.' Charles Rennie Mackintosh is best known for his design of commercial buildings in Glasgow, including The Herald Building and the Glasgow School of Art, however Windyhill is one of the world's most important examples of his work. Along with the Industrial Revolution, Mackintosh was influenced by Asian style and emerging modernist ideas making him a leading figure worldwide for the Art Nouveau movement. While working in architecture, Charles Rennie Mackintosh developed his own style: a contrast between strong right angles and floral-inspired decorative motifs, many of which can be seen at Windyhill. Mackintosh's wife, Margaret, worked alongside him, being instrumental in many of the furniture designs and decorative elements.
In 1900, Mackintosh was commissioned to build Windyhill for William Davidson, a large-scale provisions merchant, who became one of Mackintosh's lifelong patrons and supporters. Mackintosh and his wife, Margaret had complete control over the project at Windyhill. They designed furniture, fireplaces, panelling, stained glass, light fixtures and decorative schemes. What really sets the property apart from his other commercial projects is that it has been designed on the strong traditions of Scottish architecture, including an L-shaped plan, harled exterior, unadorned window openings, steeply-pitched slate roofs and chimneys at the gable ends.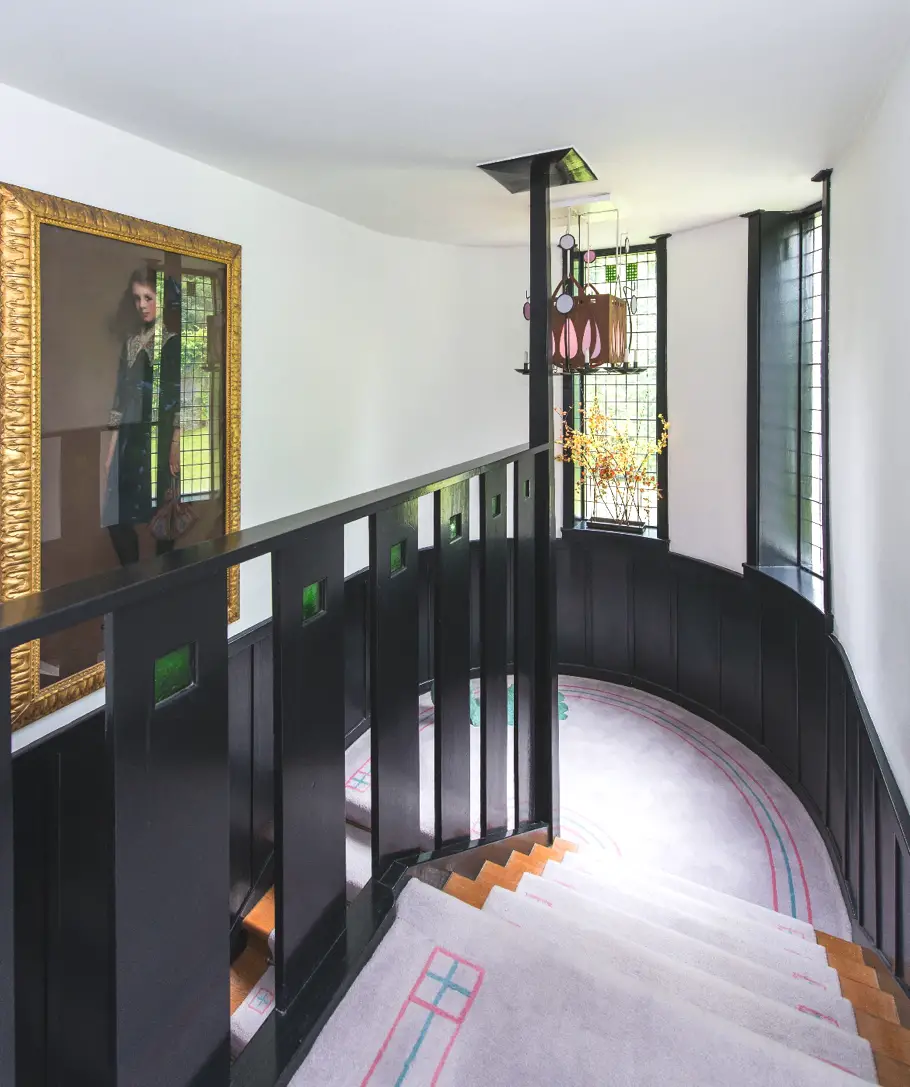 The interiors of the house today reflect the Art Noveau style on which Mackintosh was so influential. Original features from his construction include glass-fronted cupboards, worktops and wood paneling, and where the originals have not survived; they have been painstakingly reproduced by the current owners. Light fittings, furniture and fabrics have all been made by craftsmen approved by the Glasgow School of Art and the Hunterian Museum who are the leading authority on Mackintosh. The property is currently used as an example of some of his best work and has been well-studied by experts and scholars alike. It is Grade A Listed in Scotland.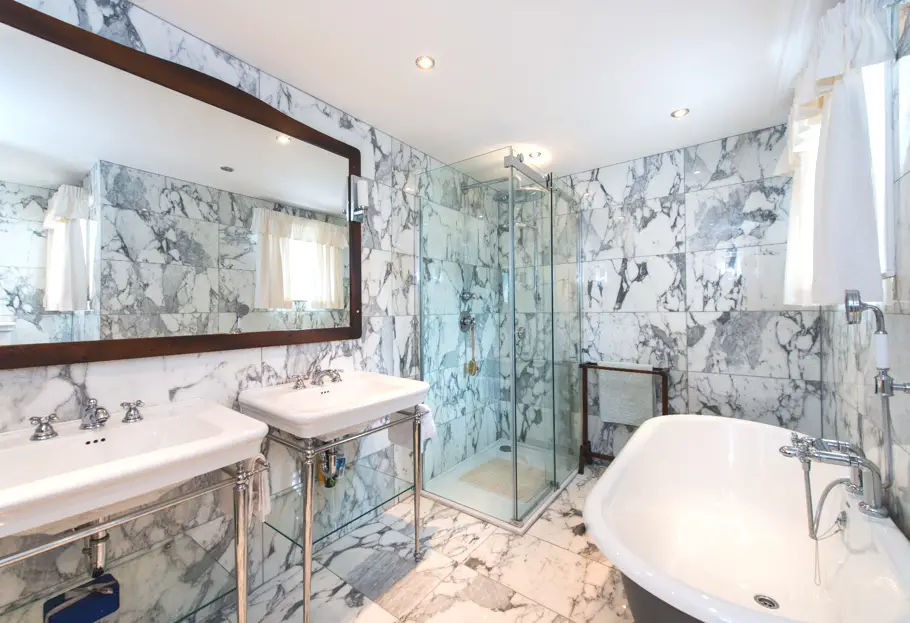 The house has seven bedrooms, two bathrooms and three reception rooms as well as Bose surround sound and an Aga in the kitchen. The garden is over two acres and is still true to Mackintosh's original design, including four distinct spaces and a lily pond, apparently which he once threw himself into one Christmas when wearing a fake beard which caught on fire.
Charlie Smith, managing partner at London Real Estate Advisors who are handling the sale, in conjunction with Rory Ballantyne, said: "Windyhill really is one of the most important 20th-century houses to come to the market in recent years.
"It has only changed hands four times in its history, and I would expect a great deal of interest from UK and international buyers alike. The property is more than just a house, it is an architectural gem and I could well see it being sold to an art collector, or an architectural enthusiast."
The house is freehold and on the market for offers in excess of £3m through London Real Estate Advisors and Ballantynes as joint sole agents, londonrea.com
Love Interior Design & Exotic Travel? Follow us..
June 17, 2014 | Property | View comments