Wedge House in Surrey, England by Soup Architects
London-based architectural practice, Soup Architects, has desiged the Wedge House project.Completed in 2013, the modern family home is located in Surrey, England.
The clients approached the firm to help them unlock the potential of a backland site set in the rear half of an existing suburban garden. Their brief was to create a contemporary house for three generations of their family.
According to the architects: "The design uses the irregular shape of the existing garden to tuck the proposed house into an unassuming triangular pocket to the side of the garden that maintains long views from the main house. The proposed house is orientated to minimise overlooking to/from an apartment development to the wast and maximises afternoon and evening sun by being orientated west.
"Our client's ambition to have a relaxed, informal series of living spaces work well with the asymmetric volumes created. The strong physical connection to the garden aims to extend the calm modernism of the internal spaces out to the garden backdrop.
"A highly insulated building fabric together with an integrated 'heat recovery ventilation system ensures the demand for internal space heating is kept to a minimum. Solar water panels provide most of the hot water demand and a fully integrated rain-water harvester contributes to cold water supply.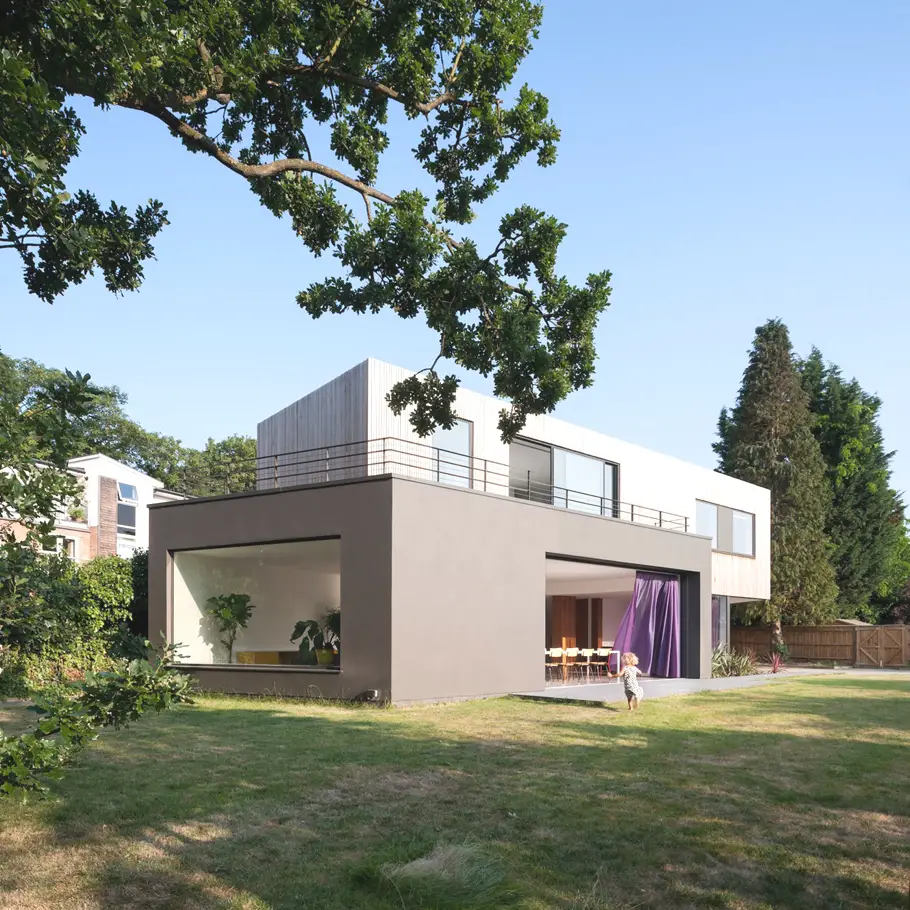 The palette of external materials of vertical batten Western Red Cedar and dark grey smooth render subtly blends the house into its surrounding environment. Internally the use of a dark American Walnut, polished concrete, complimented by an off-white wall finish and deep slate grey finish to bathroom areas gives the project a warm material richness."
Images courtesy of Andy Matthews
Love Interior Design & Exotic Travel? Follow us..
April 16, 2014 | Property | View comments