VSP's flagship boutique opens in Marais, Paris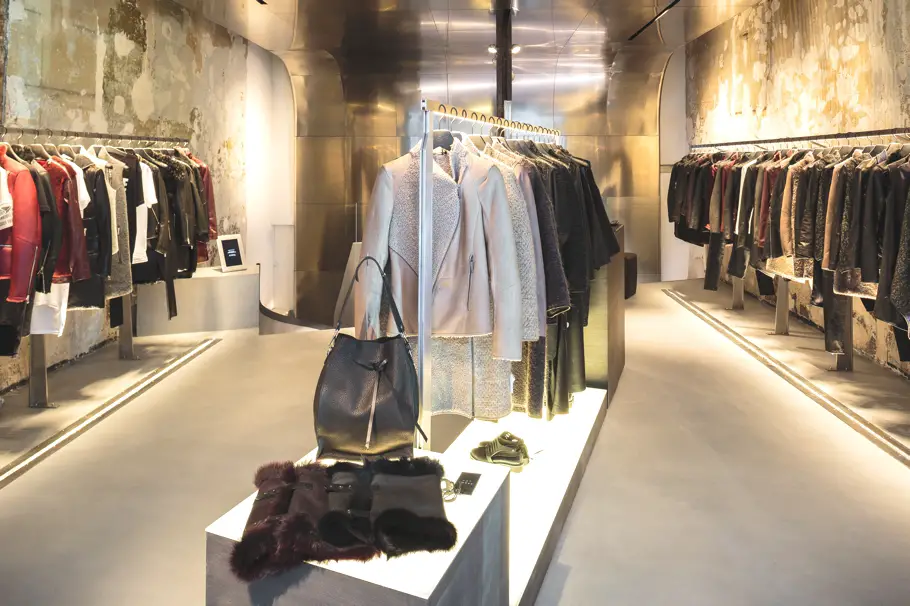 Istanbul-based architect, Han Tümertekin, has designed the VSP Flagship project. Completed in 2014, VSP is a luxury brand that specialises in leather goods. The new flagship boutique is located in Marais, Paris, France.
With an innovative mixture of futuristic and organic design, renowned architect Han Tumertekin has envisioned a jewel of a boutique in the heart of the Marais that houses the complete world of VSP.
Like a sculptor utilising natural materials such as wood, metal and leather and surprising high-tech elements like hologram screens, Tumertekin has drawn his inspirations from two sources: his rst encounter in Istanbul with VSP discovering their design studio and brand ethos based on architectural asymmetry, traditional craft and advanced technology. And secondly, the discreet charm of the Marais district where VSP have located their Paris showroom for the past eight years.
The luxury store design oozes contemporary chic. The concrete floor, stainless steel hangers and modern lighting give the place an industrial but also fashionable feel.
Love Interior Design & Exotic Travel? Follow us..
January 22, 2015 | Property | View comments