Villa Festen by BBVH Architects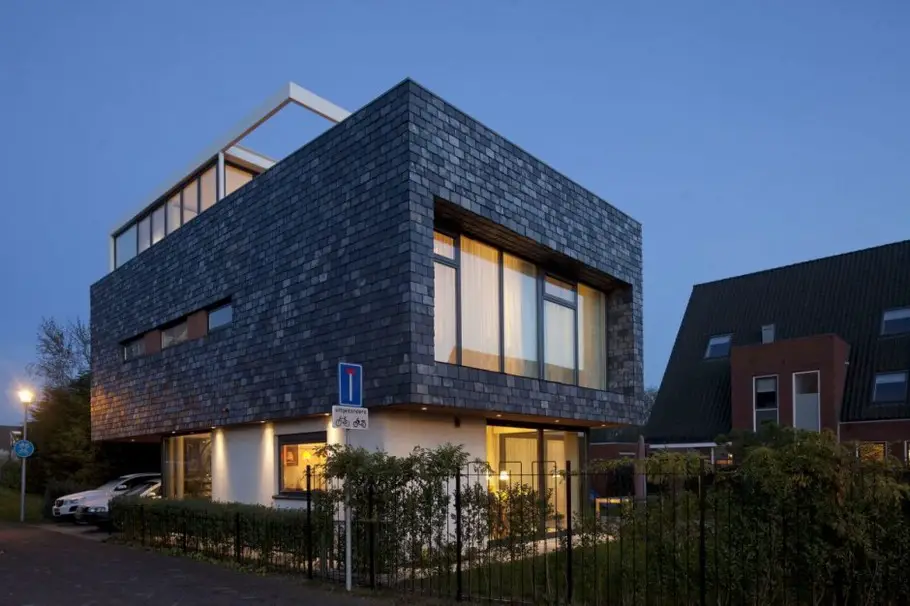 BBVH Architects have designed and completed the beautiful and refined Villa Festen in The Hague, Netherlands.
The main technique that the architects employ with the interior of the home is the juxtaposition of traditional aspects with contemporary ones; a striking combination. Aimed towards the sun to maximise natural sunlight, the house undertakes a traditional square shape with fencing and glorious wildlife surrounding it – the traditional aspect. The contemporary aspect is encapsulated within the highly-effective platform that the architects place the square shape on, which gives it a modern 'floating box' concept.
The interior of the home enhancing the living enjoyment of the client, offering beautiful and comfortably finished furnishings, sleek, elegant flooring and refined, sophisticated living with a classy touch. The living room has a glass façade with large sliding door, adding a contemporary dimension to this traditionally attractive home. Located on the ground floor are the living room, dining room and kitchen, which is a clever technique employed by the architects as it provides a homely, 'together' feel. The first floor has 4 bedrooms, 2 bathrooms, storage space and a terrace, which is perfect for a large family or just one individual, whichever is required. The top floor has a studio and a large terrace overlooking the beautiful Dutch surroundings. A gorgeous spiral staircase connects the different floors.
Love Interior Design & Exotic Travel? Follow us..
December 7, 2011 | Property | View comments