Fruit of the Loom's trendy pop-up stores unveiled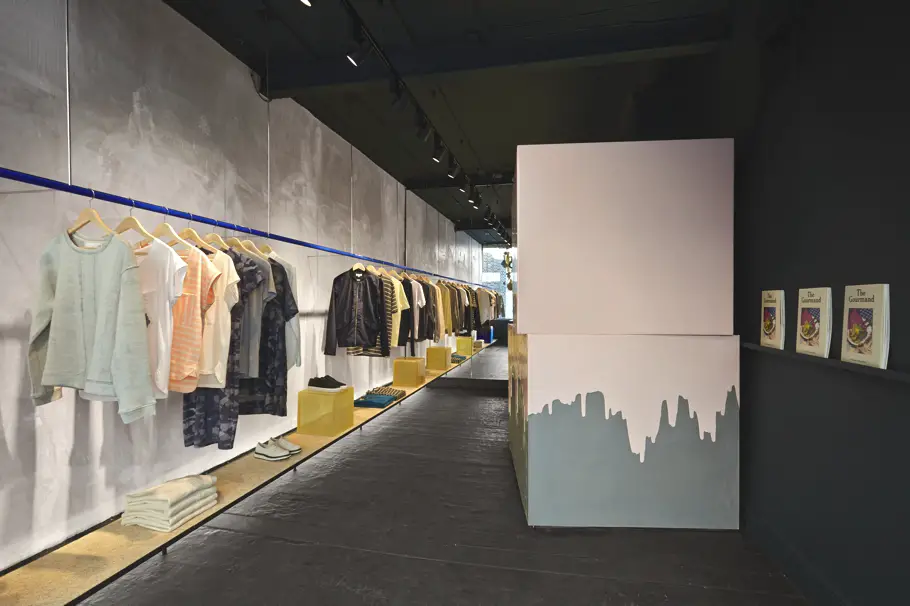 Barber & Osgerby's architecture and exhibitions arm of the studio – Universal Design Studio (UDS) – has just completed the design of two pop-up stores in London's Shoreditch and Berlin Mitte for American brand Fruit of the Loom to showcase their new capsule collection 'Seek No Further'. 
Remember those cool American clothes that filled your wardrobe in the 1980s? Fast-forward to 2014, Fruit of the Loom's new Seek No Further label is all grown up. Bringing a sophisticated edge to the irreverent staples of its parent label.
Designed by Dorothée Loermann – formerly at cult Parisian fashion brand Surface to Air – the London-based label's first capsule collection offers contemporary and beautifully crafted wardrobe staples for men and women.
With an emphasis on the process of making and reflecting the brand's innovative approach to materiality and detail, the stores' key message is simplicity.
Collaborating with artisans and art technicians, UDS have experimented with unconventional materials like glass wax, flock coating, cast concrete and silicone to create the handcrafted sculptural display pieces.
The London pop-up store that officially opened this month is a transformed gallery space in trendy Shoreditch.
In London, the capsule collection is displayed on a single 6,5m long rail suspended from the ceiling, set against the raw concrete wall. The long and narrow space of the gallery is further emphasised by the mirror-clad back wall, creating an illusion of double-depth.
In Berlin, set within the raw shell of the gallery, solid, bold geometric shapes form a varied landscape.
In both stores, an understated monochrome palette is juxtaposed with royal blue flock coating, translucent yellow display blocks of cast glass wax and sculptural objects coated in soft pink silicone.
The capsule collection is available at the Seek No Further pop-up stores in London and Berlin from now, seek-no-further.com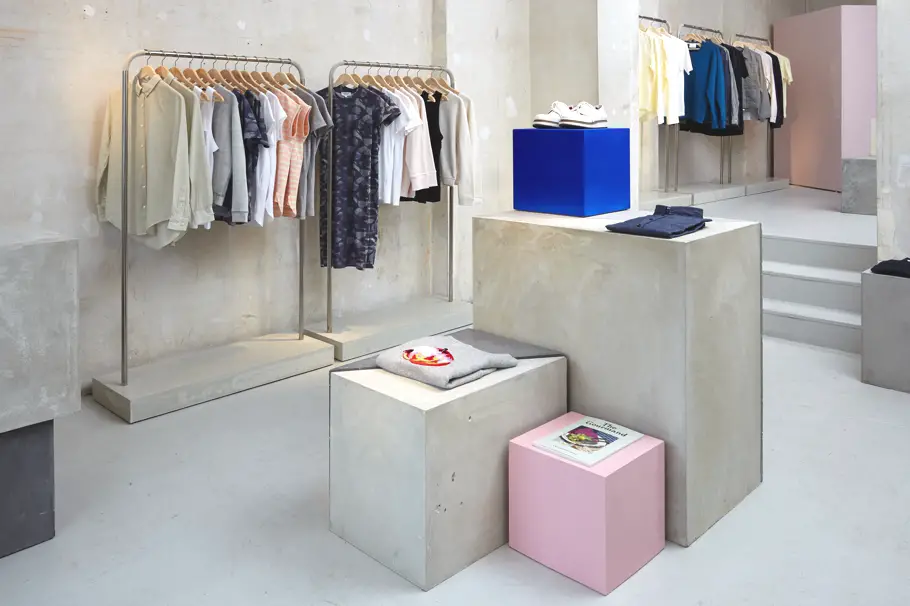 Images courtesy of Ragnar Schmuck and Michael Bodiam
Love Interior Design & Exotic Travel? Follow us..
April 1, 2014 | Property | View comments