Unified office design for the Mako Group, London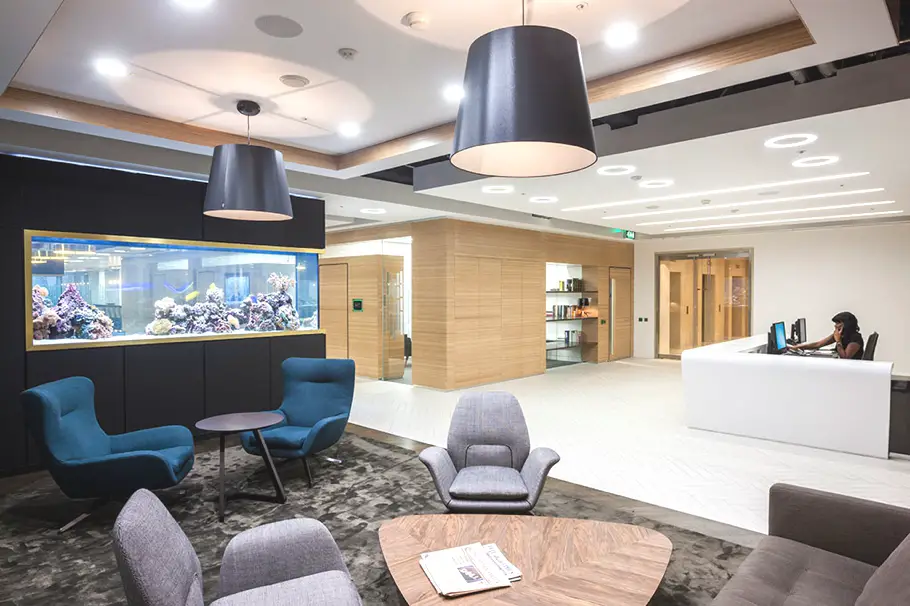 London-based architectural practice, Edge, has designed a new office for the Mako Group, a financial organisation. Completed in 2013, the contemporary new office is located in central London, England.
The financial group is made up of five individual businesses, each of which specialises in a different aspect of sales, trading and investment management activities.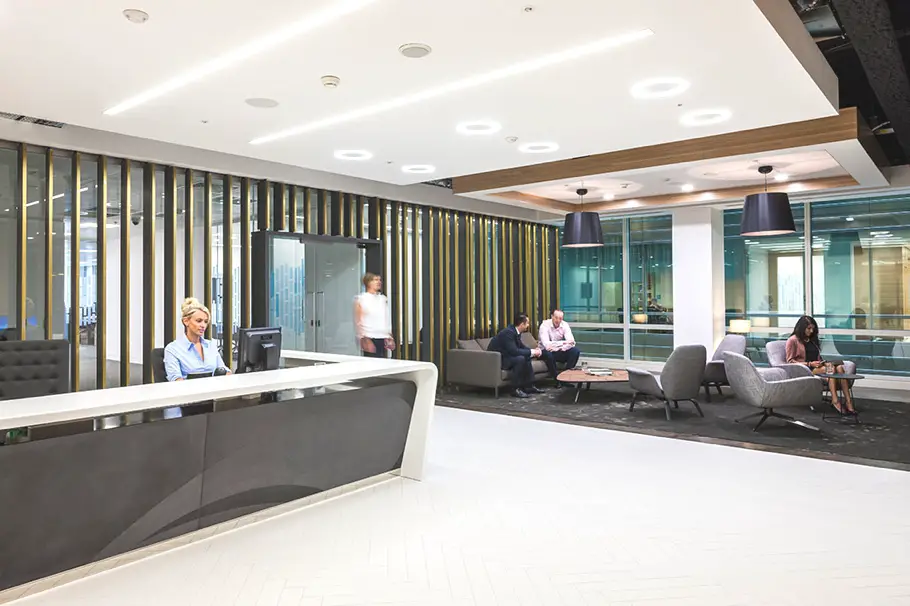 The design and architectural practice was commissioned to create a new working environment for the Mako Group that would express the company's particular ethos, approach, values and aspirations; future-proof it in terms of additional growth; instil employee pride and provide a sense of unity for its 'family of personalities'.
The Mako Group therefore commissioned Edge to create a dynamic new workspace to house all five companies successfully within a single storey, office space. The space wraps around two and half sides of a central building atrium, making for a very well-lit space, with additional natural light entering from two external-facing walls.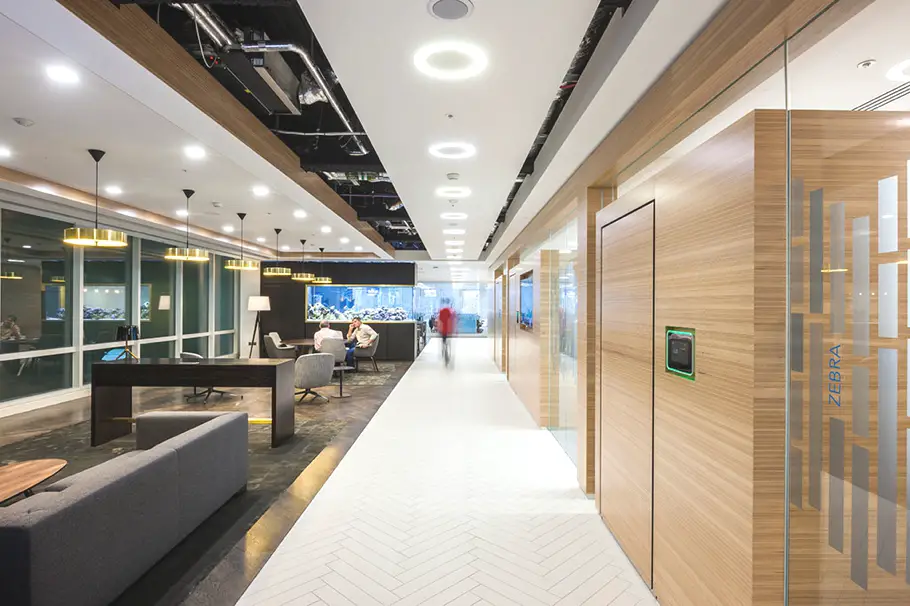 Edge's 'Big Idea' for the space was 'Collegial Empowerment': the creation of a unique and non-stereotypical space that would be vibrant, energetic, entrepreneurial and collaborative and which would emphasise a sense of unity for all members of the group. Whilst there are several discrete desking areas for the companies whose working environments need to be self-contained, the office facilities (which include bar, kitchens and teapoints; meeting rooms; library; relaxed seating areas, gym, treatment and locker rooms) punctuate the space and create links between the desking areas, with a main overall reception lobby and waiting space creating a high-impact welcome.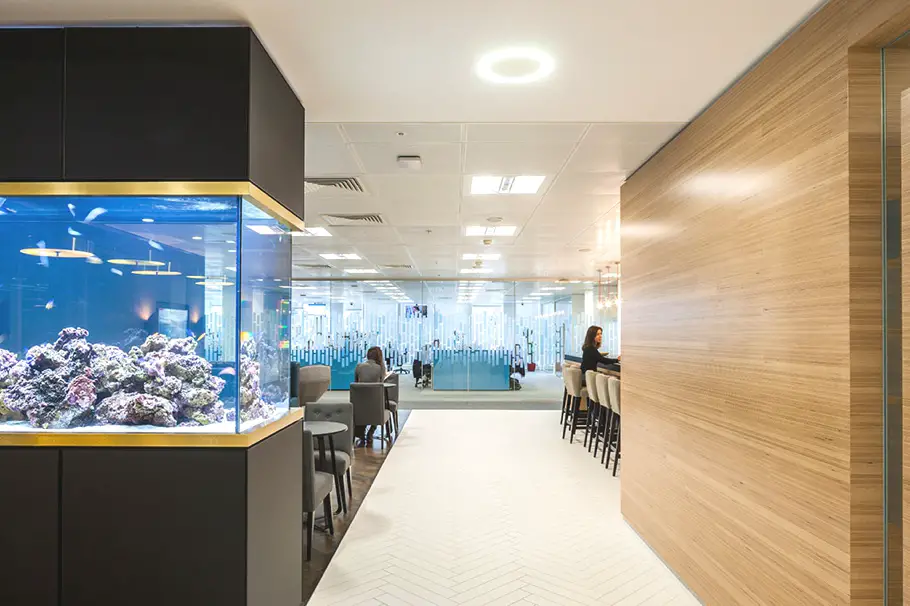 Two of the contemporary office's stand-out design features are immediately visible on arrival. First, the reception back wall, which was inspired by shark's fins and is made up of protruding brass strips of varying depths, inset with the information that would normally come in on trader ticker tape – ie trader and stock names, value and date. As real trading information could not be used here, the information instead celebrates the names of the design team – both from Edge and from other consultants on the project (including ChapmanBDSP, Bigham Anderson Partnership and Jones Lang LaSalle), along with the project start and completion dates, so that on closer inspection, the wall becomes a record of the project and a celebration of its completion, as well as a playful nod to the group brand name.
The second major interior design feature is a series of three huge-scale fish tanks. Two of these book-end the client drop-in area immediately beyond reception, whilst the third is located at the end of one of the main board room meeting spaces. The Mako Group also had fish tanks in its previous offices, but the new tanks (two seawater and one freshwater) are larger in scale in these new premises and were developed especially for the project by Aquarium Architecture.
Images courtesy of Gareth Gardner
Love Interior Design & Exotic Travel? Follow us..
December 3, 2013 | Property | View comments