The stunning Donoso Smith House, Chile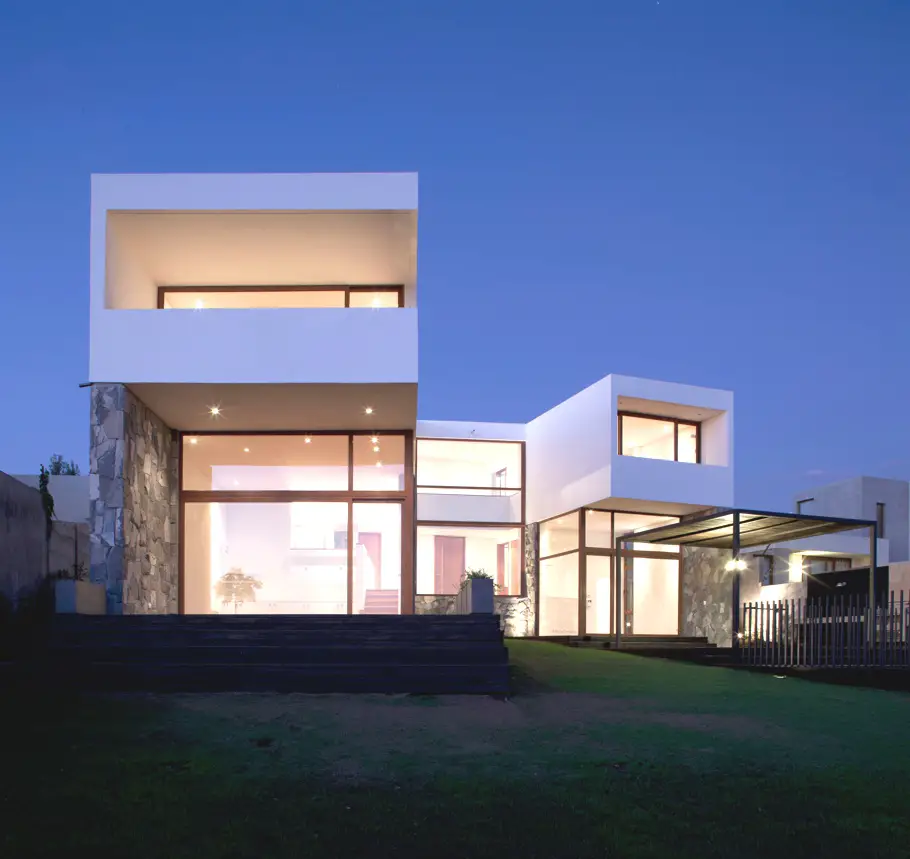 Chilean architectural practice EMa arquitectos and Raimundo Salgado have designed the Donoso  Smith House project. Completed in 2011, this contemporary property can be found in Los Dominicos, Las Condes, Santiago, Chile.
According to the architects: "The project was commissioned by a commercial developer who wanted a residence that would accommodate a range of spatial needs yet stand apart from the rest of the market.
"The luxury house in Santiago, finds itself on a very particular shaped site with a steep slope. The Chilean architects, designed two long rectangular volumes that maintain a low profile at street level but expand as one makes their way into the site, extending views over the city's valley.
"The lower level communicates directly to the exterior elements like the swimming pool, and contains double-height spaces and large windows that go along the topography of the complex site.
"The entry level is characterised by a clean white external surface resting upon the reinforced masonry lower section, with all the spaces on the same level.
"A double-high hall connects the two volumes that structure the house. Several patios and terraces exist throughout the dwelling, giving the owner a chance to be outdoors and creating a point for ventilation and natural light."
Images courtesy of Marcelo Cáceres
Love Interior Design & Exotic Travel? Follow us..
February 28, 2013 | Property | View comments