Stunning design at Casa dos Ipês, Brazil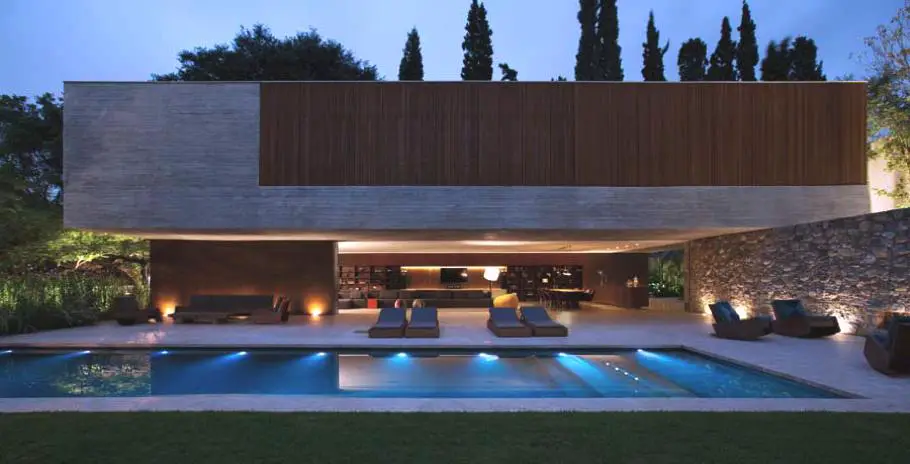 StudioMK27 a Sao Paulo-based design studio has designed the spectacular Casa dos Ipês; a piece of exposed concrete, natural and contemporary architecture.
In this contemporary home concrete has been used in a radical manner throughout the upper floor, and gives the illusion the upper concrete box is floating above the glass volume of the lower floor.
In the living room, which continues to the veranda and the garden, the doors open fully to the outside space, diluting the division between interior and exterior. The main entrance is done through pivoting panels that also open fully into the front garden.
On the top floor bedrooms are surrounded by a central TV room, light floods-in from the outside, a wooden panel on the façade is split into shutters. This is both thermally and aesthetically pleasing, when closed these shutters maintain the solid box like feature of the upper floor, contributing to the elegance of the lower quarters. Images courtesy of Reinaldo Cóse.
Love Interior Design & Exotic Travel? Follow us..
January 30, 2012 | Property | View comments