The Modern Indian Home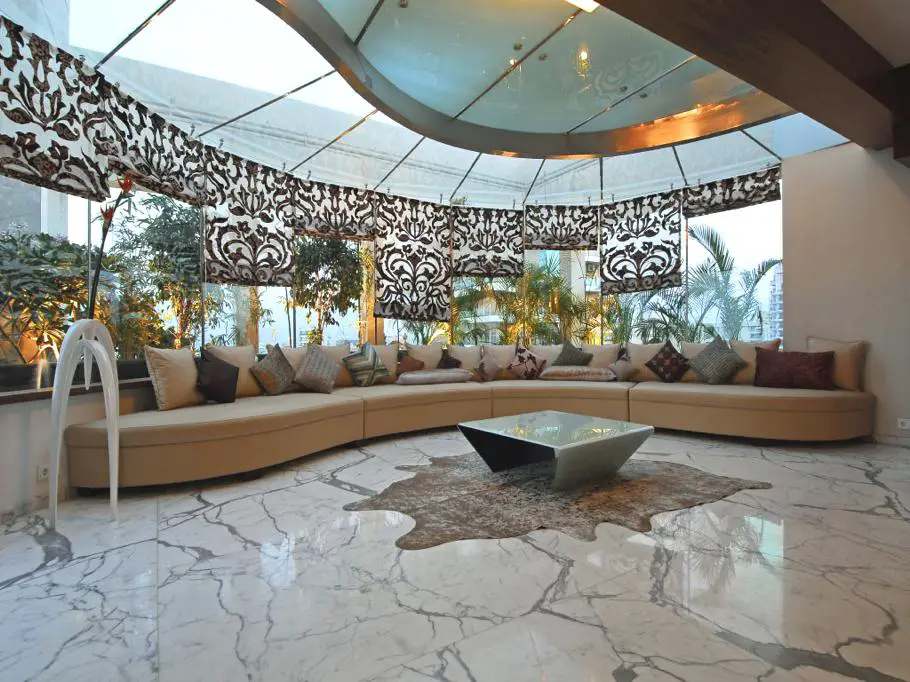 This stunning contemporary Indian property has been designed by ZZ Architects, a Mumbai-based design studio. Described as "Ultra plush, ultra modern and luxurious. The Mohani Duplex Penthouse was designed for a well-known builder in Mumbai.
The luxury home boast a fantastic view of the Mumbai coastline. The apartment comes with its own bar, terrace and spacious dining room.
The beautiful living room is designed with a glass dome ceiling. According to the architects the glass panels border the room on one side and a trough of water fountains running behind the biscuit-hued sitting arrangement, enhances the cool, outdoor effect.
The lounge area is adjacent to the dining area. Satvario marble on the floor, a continuation from the living room, gives way to translucent onyx marble, thus subtly demarcating the lounge area from the dining. The use of elegant materials and high-end finishes in the luxury penthouse gives it a real edge. Images courtesy of ZZ Architects.
Love Interior Design & Exotic Travel? Follow us..
February 2, 2012 | Property | View comments