The Majestic Hotel & Spa Barcelona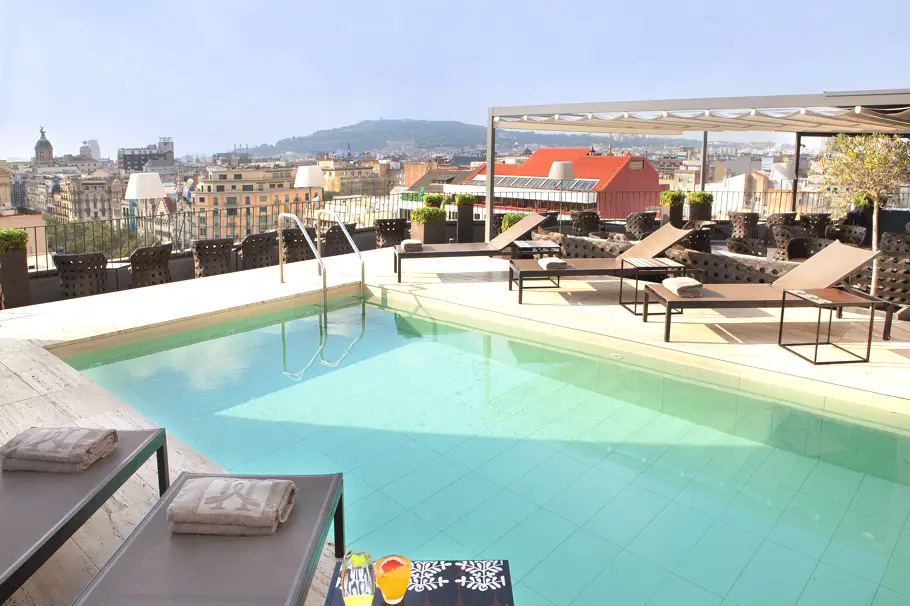 Majestic Hotel & Spa, housed in an imposing neoclassical building on the sophisticated Paseo de Gracia and one of Barcelona's most emblematic hotels, has completed its final phase of a renovation process.
Headed by the prestigious interior designer Antonio Obrador, Denario Diseño & Arquitectura, has been involved in all aspects of this project: architecture, interior design, decoration including landscaping.
Making the most of natural light and using contemporary furniture and textiles, the renovation has made the rooms feel more spacious, welcoming and airy. In the bathrooms, the idea of preserving the essence of the past whilst introducing modern elements and providing more comfort is expressed in all the fittings.
The newly refurbished luxury Spanish hotel  features 275 rooms, of which 42 are suites. The rooms are bigger and provide greater comfort to guests; an objective that, on the other hand, has always been characteristic of the hotel group.
The rooms were renovated in two phases involving, firstly, those overlooking Calle Valencia and, secondly, those oriented towards Paseo de Gracia. They feature lots of natural light, high ceilings, elegant bay windows and romantic balconies. They have been decorated in shades of brown, white and beige and furnished with contemporary items in addition to more classic pieces.
The bathrooms, where top quality materials like grey and white marble have been employed, are also very bright and airy. Marble has also been used for the flooring & panelling of the hallways, as well as in the lifts to create a more unified atmosphere. Regarding the wool carpet of the hallways, Majestic Hotel & Spa has wished to preserve its traditional design: a real trademark of this establishment.
Majestic Hotel & Spa, Paseo de Gracia, 68, Barcelona, Spain, hotelmajestic.es
Love Interior Design & Exotic Travel? Follow us..
February 1, 2013 | Barcelona Spain Travel | View comments