Terrace Restaurant for London Zoo by SHH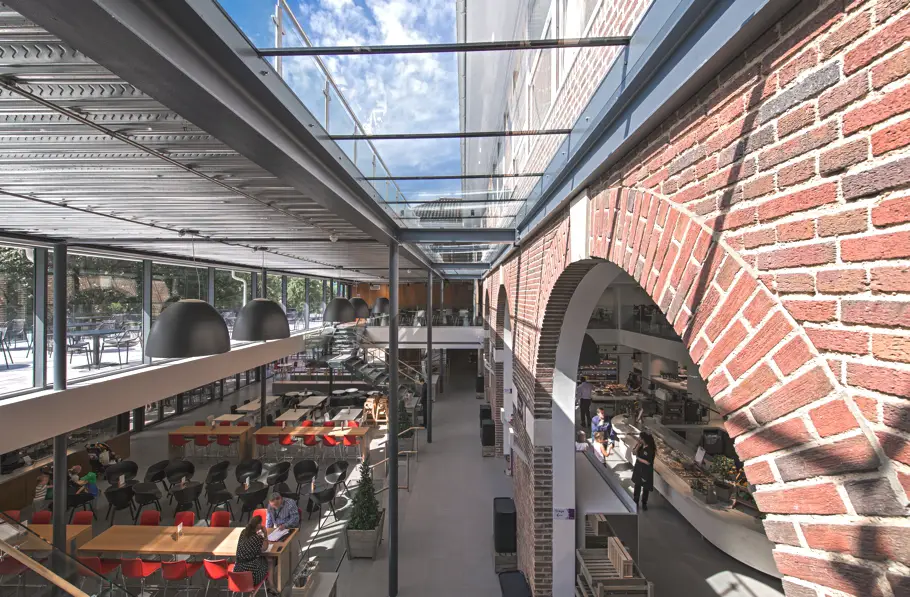 London-based architectural practice, SHH, have designed the Terrace Restaurant project. Completed in 2013, the Terrace Restaurant can be found in London Zoo, England.
The Terrace Restaurant has been remodelled and extended from its 1920s building as part of a three-year, £4.6m project.
The restaurant's capacity has nearly tripled as a result, from 240 to 700 covers (making it one of the UK's largest day-visitor restaurants), whilst the building's footprint has also increased by almost 1,000 sq m, to include two expansive terraces and a hugely-increased mezzanine floor area.
When SHH were appointed for the restaurant design, they began by assessing the original building, made up of ground, mezzanine and first floor spaces. The 1,196 sq m ground floor offered assisted restaurant service for visitors and a staff canteen area. The 445 sq m mezzanine floor was comprised of a staff changing area; offices and support space, along with public toilets for the first floor hospitality/private hire space, the Prince Albert Suite (the interior of which was to remain outside of the brief for the new building). Whilst a 1960s, single storey, timber frame extension at the front (extending just beyond the wings of the original red-brick building) had allowed for increased visitor numbers, it was no longer adequate to cope with the current levels of demand.
The firm began by demolishing the 1960s extension back to its foundations and creating a brand new tiered extension to the front of the building, increasing the ground floor area with a new 6m-high, double-height space at the front and creating new stairs up to an expanded mezzanine level, a well as a generous new mezzanine terrace deck and a smaller first floor terrace directly above.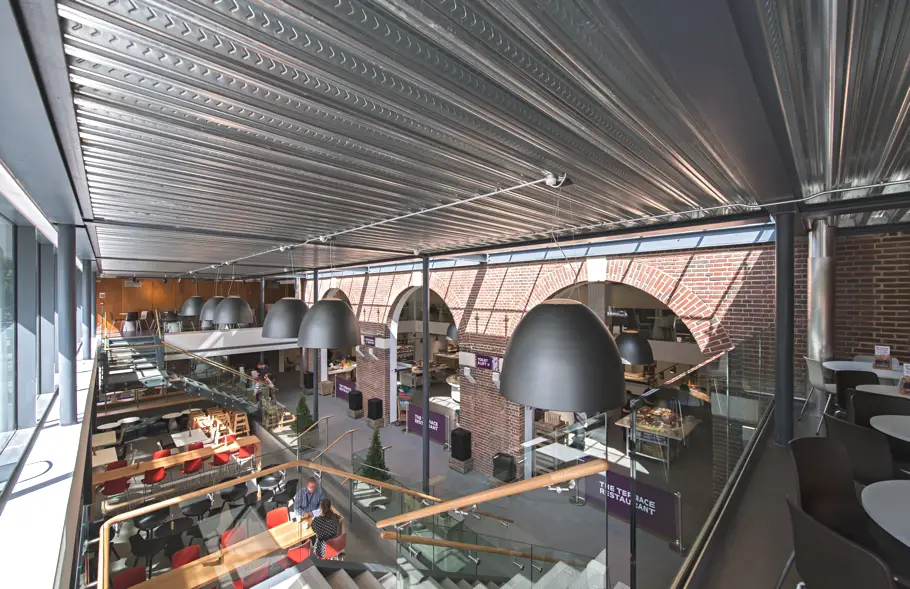 After ripping out a series of suspended ceilings on the ground floor, SHH took the building back to its original structure and revealed three of the original five arched windows, which now link the new extension to the original ground floor space as a dynamic connecting feature, visible from the building's exterior.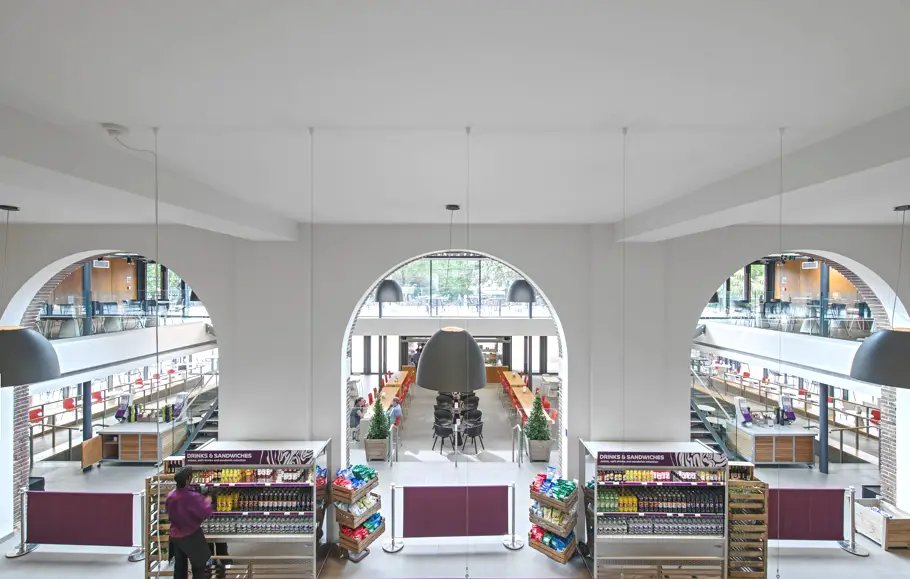 The overall feel of the newly-remodelled building is clean, raw and urban in glass, timber, exposed brick and steelwork columns, with a striking ribbed deck ceiling in the double-height extension.
Images courtesy of Alastair Lever
Love Interior Design & Exotic Travel? Follow us..
October 3, 2013 | Property | View comments