Tao Downtown New York by Rockwell Group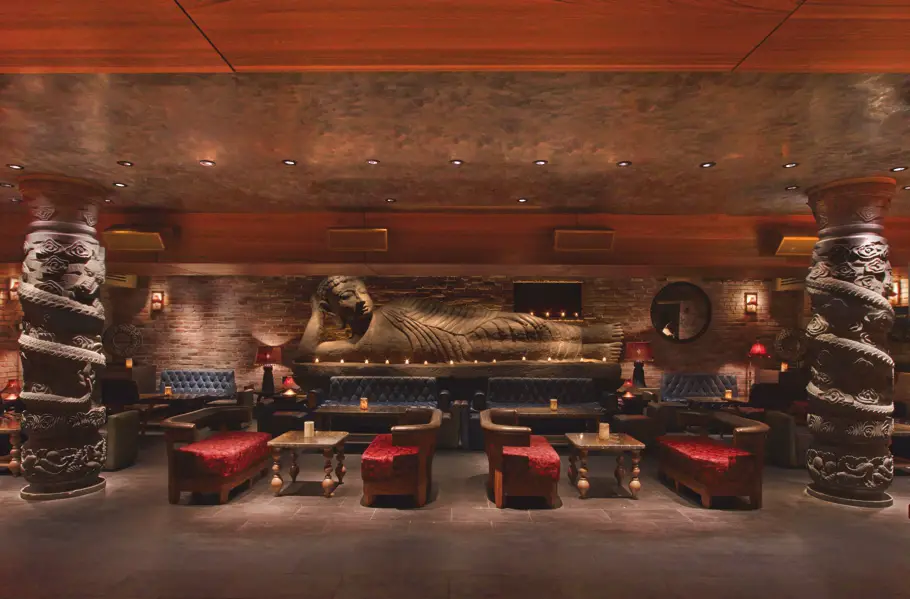 International architectural practice, Rockwell Group, has designed the Tao Downtown project. Completed in late 2013, this is New York City's second Tao. Like its Midtown predecessor, Tao Downtown exhibits dramatic design accents and elements that evoke Asian culture, while also connecting to the unique space it occupies – in this case, the Hiro Ballroom and Matsuri spaces at the hip Maritime Hotel in the Meatpacking District.
The luxury New York restaurant encompasses a restaurant bar and lounge on the ground (mezzanine) level of the hotel, a large main dining area on the cellar level, and a separate lounge spanning both the mezzanine and cellar levels.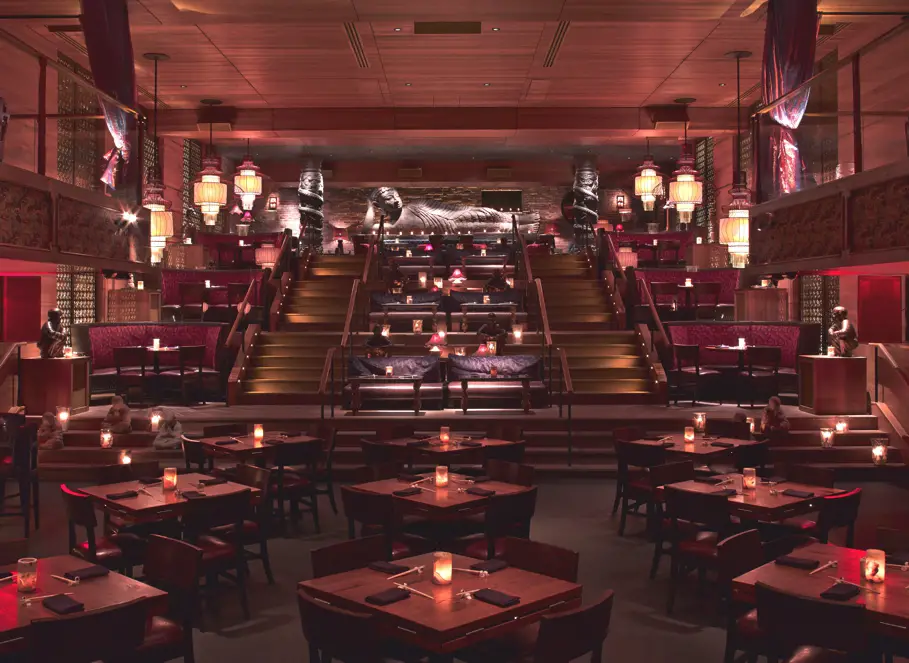 Meant to resemble an underground hideout that may have been an Asian speakeasy or theater, Tao oozes with grit, danger, and dark seduction. Decaying brick walls overlaid with faded Chinese calligraphy patterns become a distinctive backdrop to the space, while antiques, sculptures, and found objects adorning the interiors further enhance this urban catacomb. Moments of awe and surprise are heightened through layered design elements that allow guests to experience the grand setting from many different vantage points. Sweeping wall murals by commissioned artists and two large Buddha sculptures among the most striking visual highlights in the space. Tao will offer guests a mesmerising, intimate experience for dining and socialising.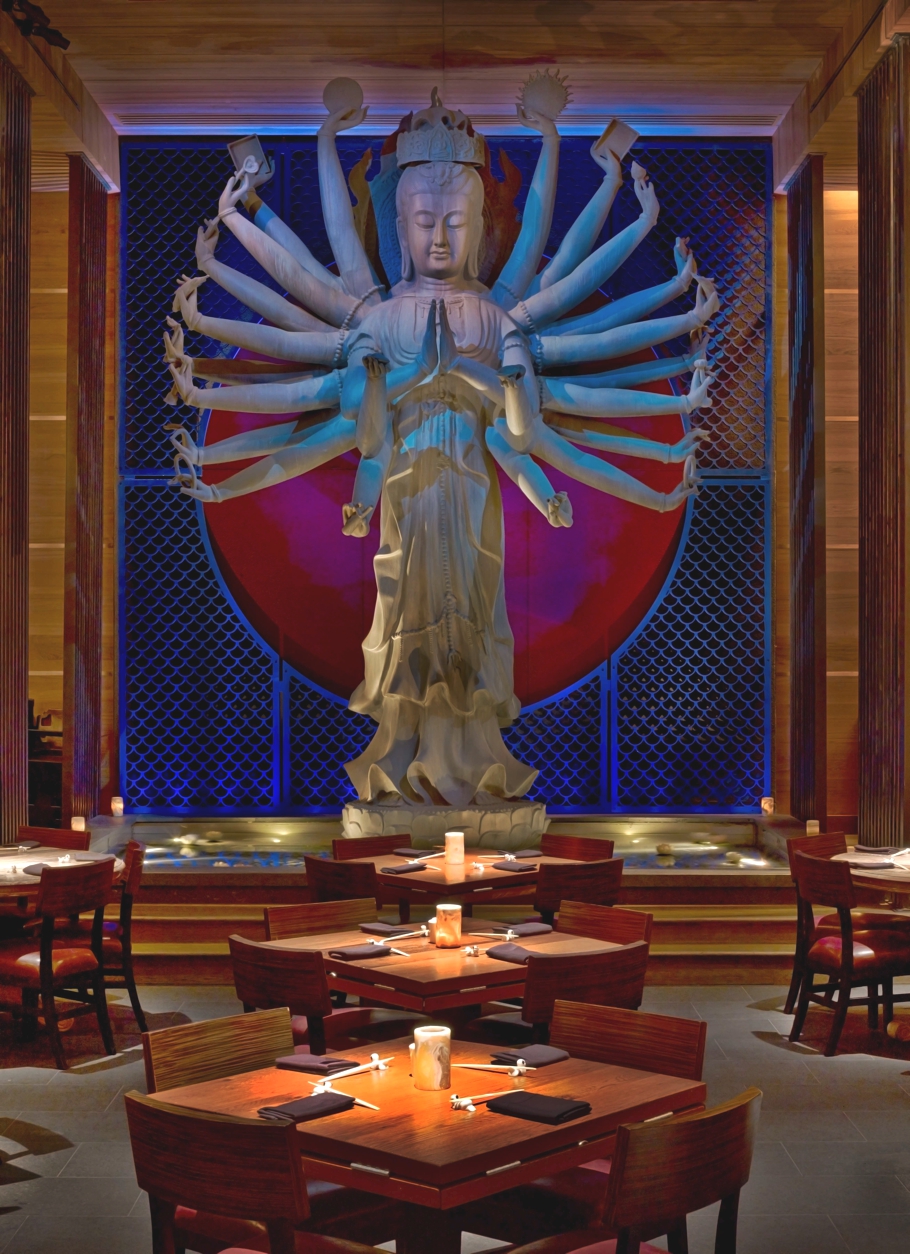 Before entering the restaurant lounge and bar, guests pass through a long corridor leading to a hostess station and ending with a series of wooden portals. Behind the hostess station, a small dragon-scale-patterned screen offers a brief glimpse into the main dining room below. This long entrance serves to create suspense and anticipation for guests' arrival into the restaurant lounge, where they will encounter a custom-made, 20-foot-tall, reclining, gold-painted Buddha sculpture. Behind the Buddha, a mural by a commissioned artist on an exposed brick wall enhances the drama of the space. Tufted leather sofas with studded metal side panels offer cozy seating while guests dine at the restaurant lounge or wait for tables in the main dining room.
The adjacent bar on this floor features a long bar with a textural stone center and lacquered end pieces. Tobacco-coloured leather tufted L-shaped sofas create a comfortable, cigar lounge feel. An exclusive private area in the bar, the Ink Lounge Parlor, features a custom chandelier with metallic bead tassles and resembling a "far-away tree", a green tufted leather sofa, and custom wall panel in stingray shagreen.
Two skyboxes for exclusive private dining are also located on the mezzanine floor.  Resembling balcony seating, they overlook the cellar and offering expansive views of the space.
Images courtesy of Eric Laignel
Love Interior Design & Exotic Travel? Follow us..
January 28, 2014 | Property | View comments