Sustainable design for Enterprise Rent-A-Car's HQ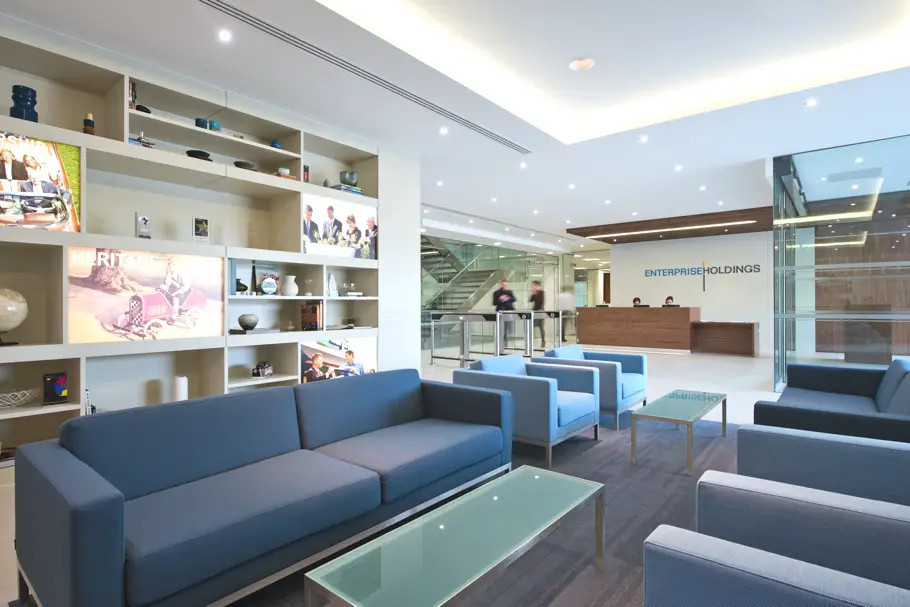 Enterprise Rent-A-Car, part of the world's largest car rental group, has opened its new EMEA HQ in Egham, Surrey, England. 
The new EMEA headquarters at Melburne Park, Egham, now houses nearly 300 Enterprise head office staff, who had previously been spread over several locations in the town. By incorporating sustainable design elements along with a community engagement programme, Enterprise and interior experts Area Sq have achieved the SKA Gold rating accreditation from the Royal Institute of Chartered Surveyors (RICS).
SKA rating is an environmental assessment and accreditation that's led and owned by RICS, which aims to improve the environmental standards related to office redevelopments.
Working in partnership with environmental consultant Alphacello, the new office achieved SKA Gold, the highest accolade possible in the rating, and is now one of just a handful of workplaces to achieve the accreditation. SKA Gold rating was achieved in Enterprise's new EMEA headquarters by incorporating enhanced well-being facilities for staff, diverting 98 per cent of waste away from landfill, maximising natural lighting, using a high proportion (80 per cent) of recycled and recyclable materials, and by having a strong community engagement programme. All emissions relating to the project have been offset, making it a carbon neutral redevelopment.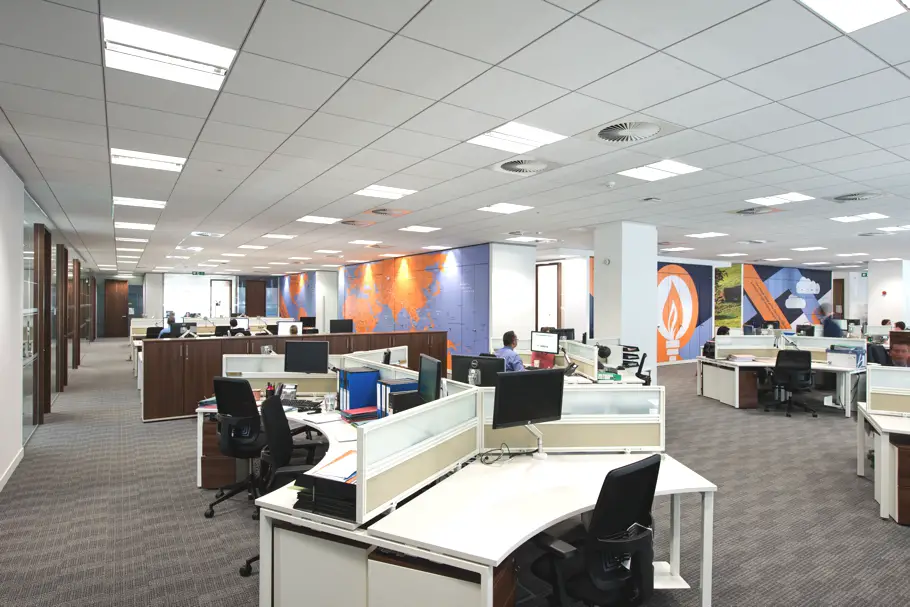 Jim Burrell, senior vice president of European operations at Enterprise, said: "Our company was founded on the principle that if you take care of your customers and your employees first, then the profits will follow. It is this ethos which has inspired our new headquarters, which will eventually be home to more than 500 employees."
Gary Chandler, managing director at Area Sq, said: "Enterprise's new EMEA HQ is a ground-breaking project in terms of sustainability. When designing the offices, we focused specifically on being environmentally responsible by promoting the project to the local community and providing training and education to all site workers and subcontractors."
The opening of Enterprise's new European headquarters comes in the company's 20th anniversary of operating in the UK and at a time of expansion throughout Europe.
Love Interior Design & Exotic Travel? Follow us..
August 11, 2014 | Property | View comments