Stunning views at Casa 7A, Colombia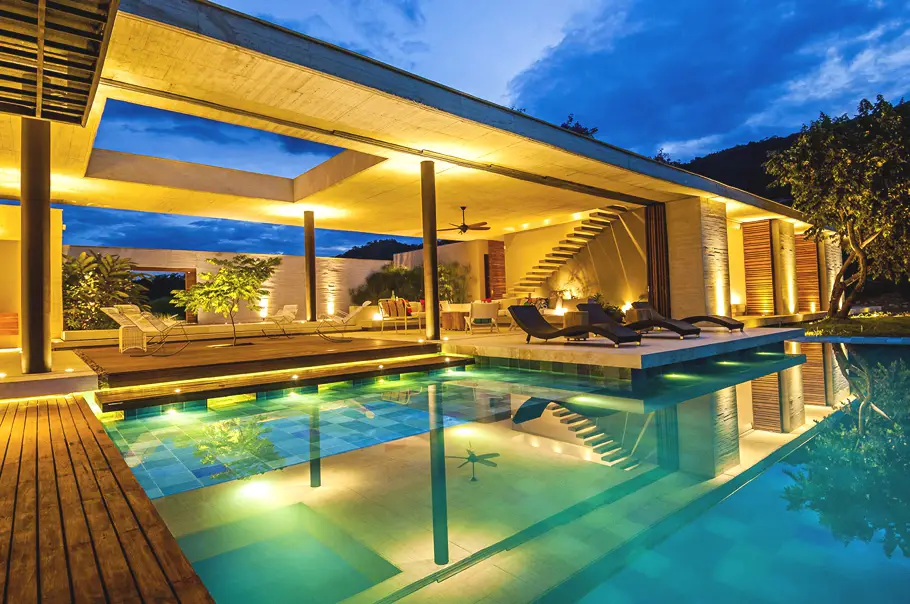 Bogotá-based architectural practice, Arquitectura en Estudio and Natalia Heredia, has designed the Casa 7A project. The luxury open plan home is located in Villeta, Colombia.
The challenge was to design a country house on the outskirts of Villeta village, 1.5 hours to the west of Bogotá.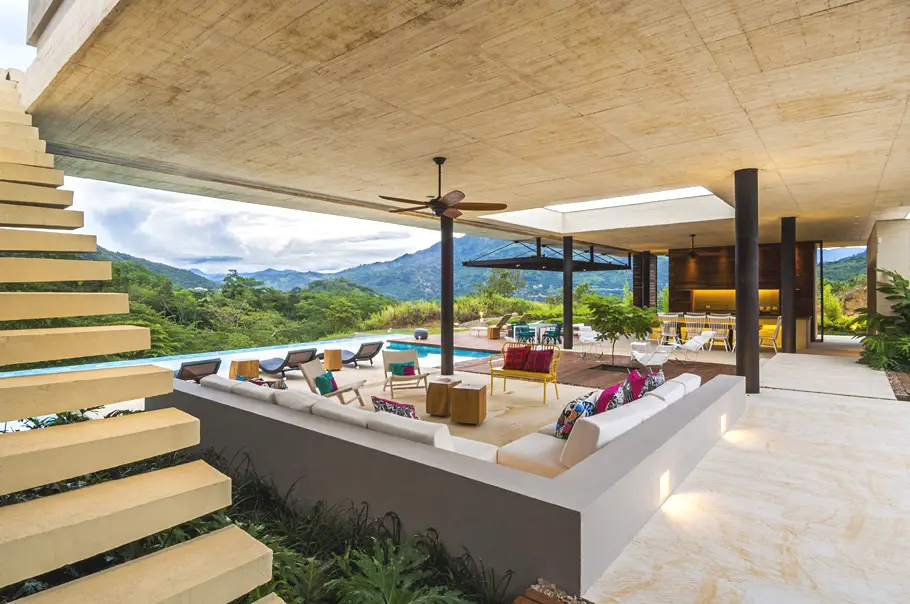 According to the architects: At 967 meters above sea level, with a predominantly hot and dry weather all year round. The site's constraints were very clear; a very steep land that starts at the top of a hill going all the way down to the stream 'El Cojo'. The brief asked for a built area of 550m2, including three rooms, studio, service and social areas, a terrace and a swimming pool, all this under one essential demand: the contemporary house must be able to be completely closed whenever it's not in use.
"The place defines completely the conception of the project. We start from two basic elements in architecture: The roof, which protects from the elements, but at the same time serves as a tool to relate directly to the surroundings. The roof, clean and horizontal, frames the landscape and protects from sun and rain, while it dilutes the limits between the inside and the outside, between the natural and the man-made.
"The patio, the space that allows us to bring nature into architecture, helps us gain control over the natural elements which would otherwise be alien. The patio generates an intimate scale generating close relations and sensations, in contrast to the long views provided by the mountains.
"Spatially, the house is organised through a succession of voids and blocks that live under the roof, which is open towards the mountains on one side and towards a series of patios on the other. This double spatial relation (patio-roof-mountains) (near-far) generates diversity and richness within the different spaces of the house, providing the opportunity for different use dynamics at different times of day."
Images courtesy of David Uribe
Love Interior Design & Exotic Travel? Follow us..
August 20, 2014 | Property | View comments