Stunning Small House by Domenic Alvaro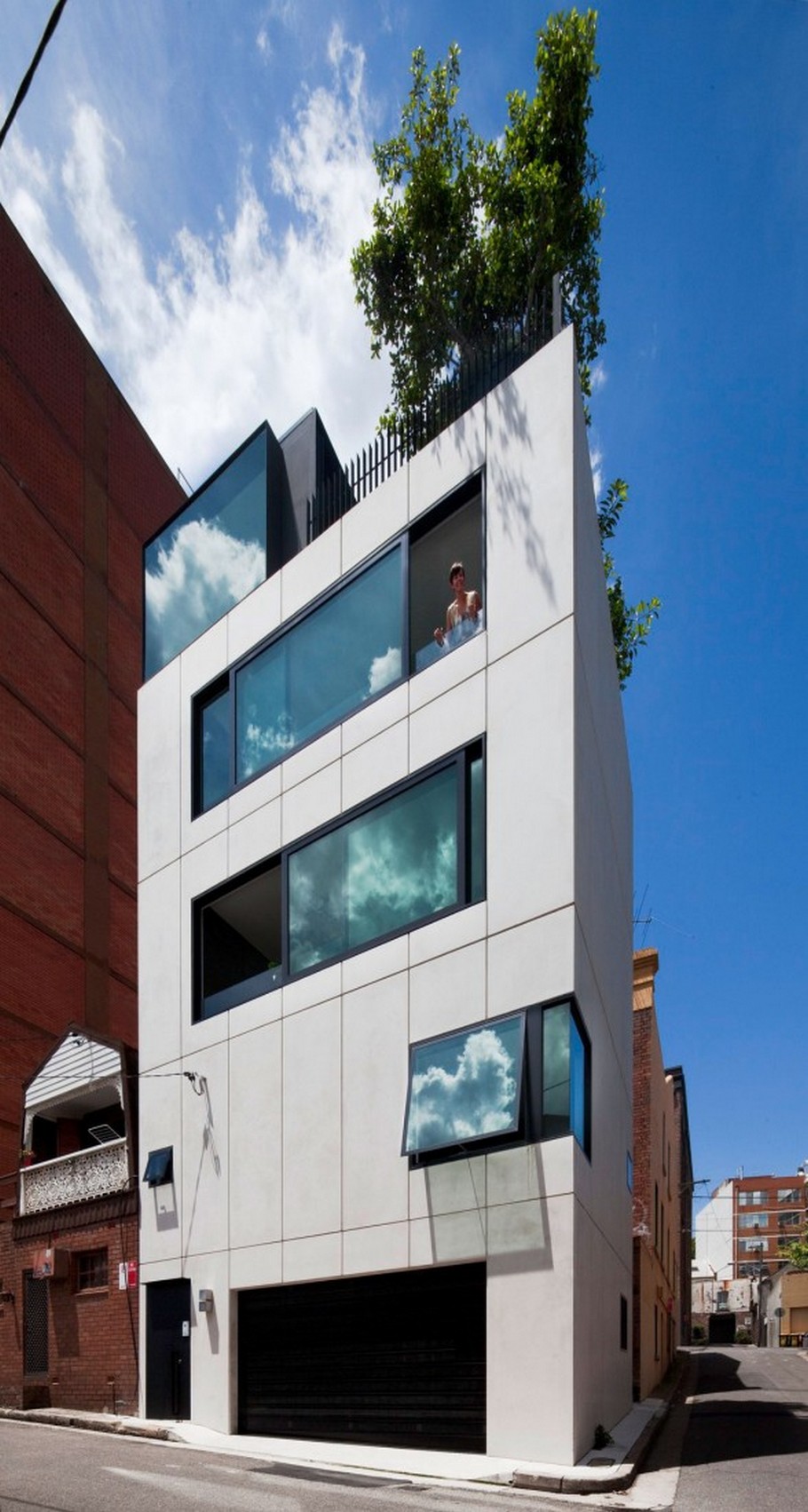 Domenic Alvaro, a member of Sydney-based studio, Woods Bagot, has designed and completed the Small House project, a strikingly beautiful home which manipulates perceptions of size and space to unbelievable effect.
The house, a five-storey ensemble built on a tiny 452 square foot corner in an inner-city suburb of Syndey, New South Wales, Australia, is inspired by architects in the Far East who challenge themselves by designed and developing houses in tiny spaces; an appealing contemporary aspect. Alvaro's first challenge was to ensure that the house would stick out, regardless of its minimalistic design. By using bright, striking white colours, the house doesn't depend on its obvious characteristic of size to stick in the mind of a client. A saturation of windows is also clever, allowing the house to become efficient as natural light counter-balances the need for artificial.
Beautiful wildlife also adorns the roof of this house, adding a traditional, natural attraction to an already stunning, elegant home.
The interior of the home is appealing in its minimalistic execution. Alvaro again manipulates perception of space to furnish the home comfortably, stylishly and simplistically, not overly complicating the situation, which gives the house a further dimension of effortlessness and an overbearing sense of wonderful, effective architecture.
Completing the residence with striking, beautiful panoramic views of the Australian scenery, this home really is a masterpiece of simple yet well-thought out and brilliantly perceived architecture.
Love Interior Design & Exotic Travel? Follow us..
November 26, 2011 | Property | View comments