Simple and clutter-free designed apartment in Singapore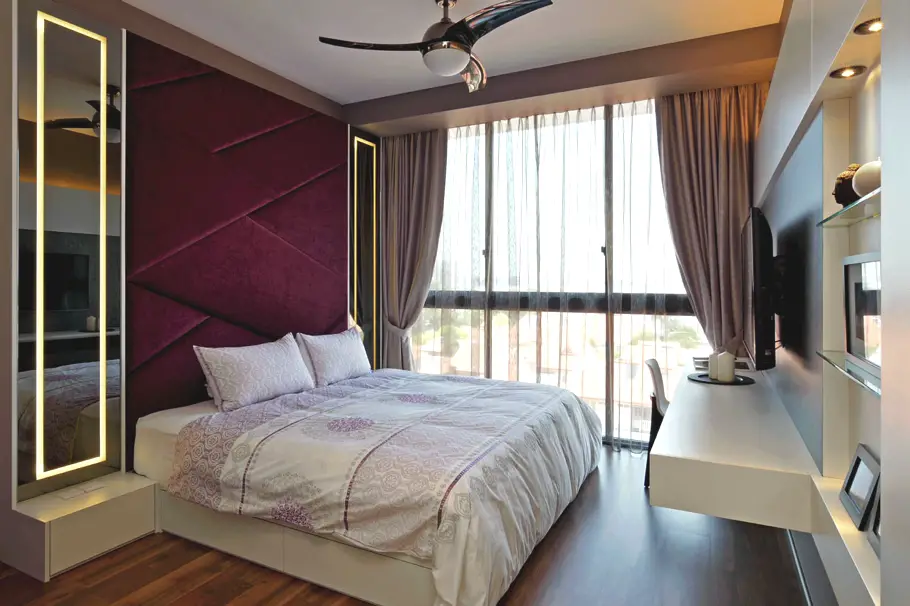 Singapore-based architectural practice, KNQ Associates, has designed the Singapore Apartment project. Completed in 2014, the simple elegant three-bedroom apartment is located in Simei Rise, Singapore.
According to the practice: "In this private apartment for a small family, we ask ourselves what truly defines modern day living. We also wanted to create a 'livable' living space for the occupants – a timeless and unforgettable look is what we seek – which would also be light on maintenance.
"Looking into their busy lifestyles, we decided on keeping things simple and clutter-free. The floor area of the apartment is not big, hence one of the most important considerations is to make the occupants feel comfortable during the time that they spend inside. Materials are purposely kept minimal yet still visually interesting and clean-cut lines define the interior design of all rooms. A minimal yet decorative screen at the entrance adds a layer of richness to the simplicity and demarcates the different zones. In the bedrooms, special emphasis is placed on the choice of fabrics to dress up the headboards, making sure they look luscious but never over-the-top.
"To us, an elegant living space should be approachable and uncomplicated. It has to have class but it also should be playful in a way, as seen in the selection of 'casual' colours chosen by the owners themselves for each room. A home is like a personal mirror, so reflect yourself in it."
Stanley Tham, designer, said "Minimalism doesn't need to be unwelcoming. It is a light and airy living space. And the clean-cut look is very contemporary and chic to fit modern living, yet highly personalised to the needs and tastes of the family members."
Images courtesy of KNQ Associates
Love Interior Design & Exotic Travel? Follow us..
October 30, 2014 | Property | View comments