Santo Versace's luxury house, Milan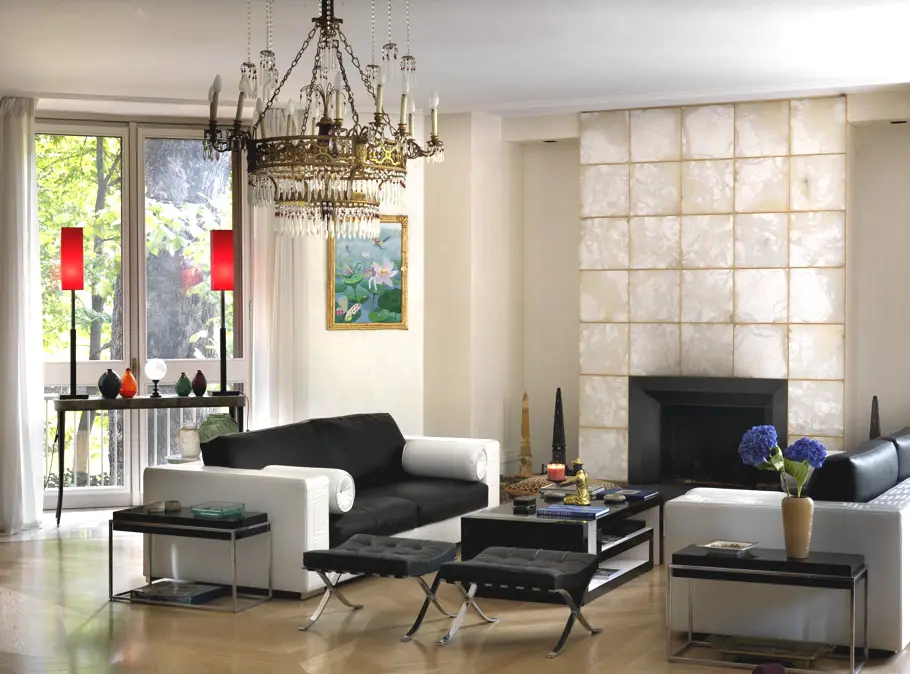 Situated in a prime position in the fashion district of Italy's most stylish city, Santo Versace's four-storey house in Milan combines a glamorous living space with private gardens and a splendid rooftop terrace.
Located on the exclusive and leafy tree-lined Via dei Giardini, the house is an architectural masterpiece designed by Modern Movement architects Carlo De Carli and Antonio Carminati in 1953-54.  Elegant and refined, the house's architecture blends clean lines and precious materials to create authentic contemporary Versace style. The fittings were rearranged in the late 1990s by Rocco Magnoli, a brilliant, original and scrupulous architect, creating an intriguing and fascinating atmosphere.
Featuring stylish interiors, bathrooms decorated with beautiful mosaics and an unusual partially octagonal floor plan, this truly unique property is considered to be one of the finest examples of post-war rationalist residential architecture in the city. Very discreet from the outside, the luxury Italian house is also fully equipped with a state-of-the-art security system.
To buy this property visit milan-sothebysrealty.com
Love Interior Design & Exotic Travel? Follow us..
December 6, 2012 | Property | View comments