Porreres Health Center by Maca Studio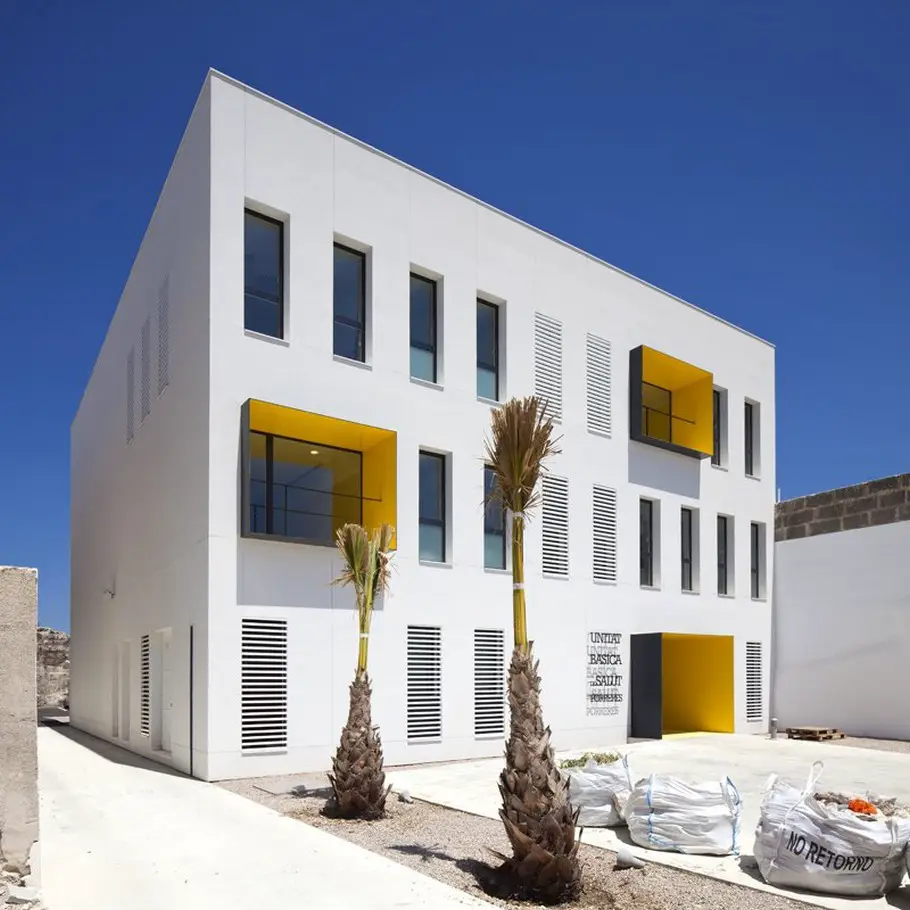 Maca Studio designed a new health centre in the town of Porreres on the island of Mallorca, Spain. The building is a delightful, welcoming residence that incorporates a heavy use of windows to exemplify space, light and relaxation.
The exterior stands out instantly. Through use of bright colours, Maca Studio embodies the theme of the health centre; that of a welcoming, hospitable and friendly place. A heavy saturation of windows maintains this theme, ensuring that natural light allows the building to shine and become a warm, greeting residence. Combining the bright white colours of the exterior with yellow merely accentuates the delights of this centre. Unique air vents also bring a side of efficiency, ensuring that the residence is constantly cool and breezy.
The interior of the health centre is simple and refined; perfectly fitting the bill. The sleek, shiny flooring is welcoming, while the furnishings are comfortable, modern and tranquil. The white and yellow palette of colours also remains inside, increasing the feel of welcoming continuity. The spacious feel is also perfect for this health centre, as are the colour-matching, comfortable furnishings.
Love Interior Design & Exotic Travel? Follow us..
November 8, 2011 | Property | View comments