Old Tom & English: Chic London bar designed by Lee Broom
London-based product and interior designer Lee Broom has created a brand new venue for London in his design for Old Tom & English, a reservation only restaurant and cocktail lounge on Wardour Street, Soho, London, England.
The chic new bar and lounge, which opened its doors last week was designed for brother and sister duo Maria and Costas Constantinou.
Old Tom & English offers personally prepared cocktails and twists on traditional English dishes at the basement venue's intimate tables and hidden rooms. The name references the 18th-century English 'Old Tom' gin recipe, as well as being a playful nod to
Soho's colourful history.
Lee Broom's interior design for Old Tom & English is a contemporary take on the relaxed elegance of home entertaining in the 1960s. To gain entry via the heavy slatted wooden door, ring the doorbell and be welcomed through the hidden hatch to then be seated at the bar, lounge or one of the five personal cloisters.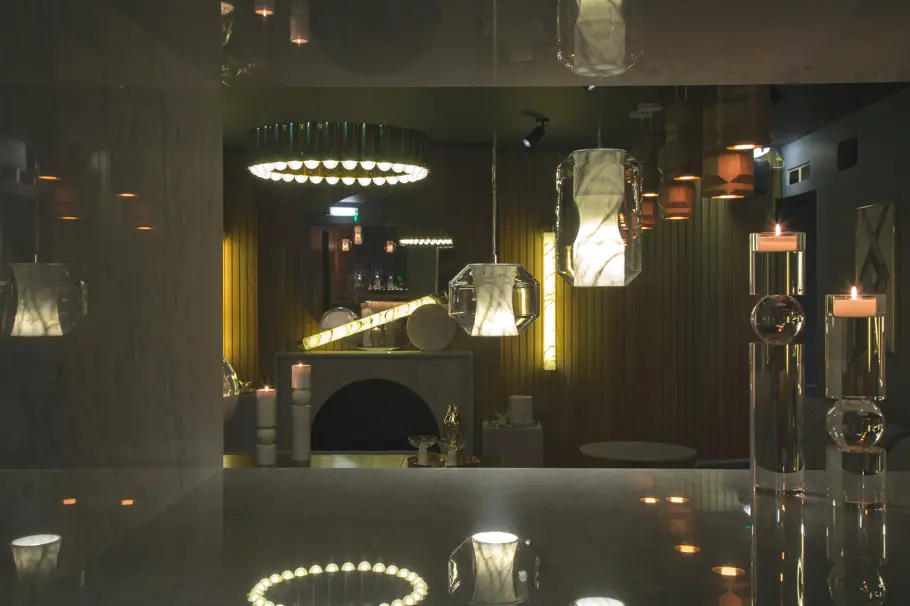 Lee Broom, said: "I thought about the kind of personal service I like to receive in a venue and the theatre of creating drinks in front of you or presenting the food in a way, which considers its interior, like you would at home.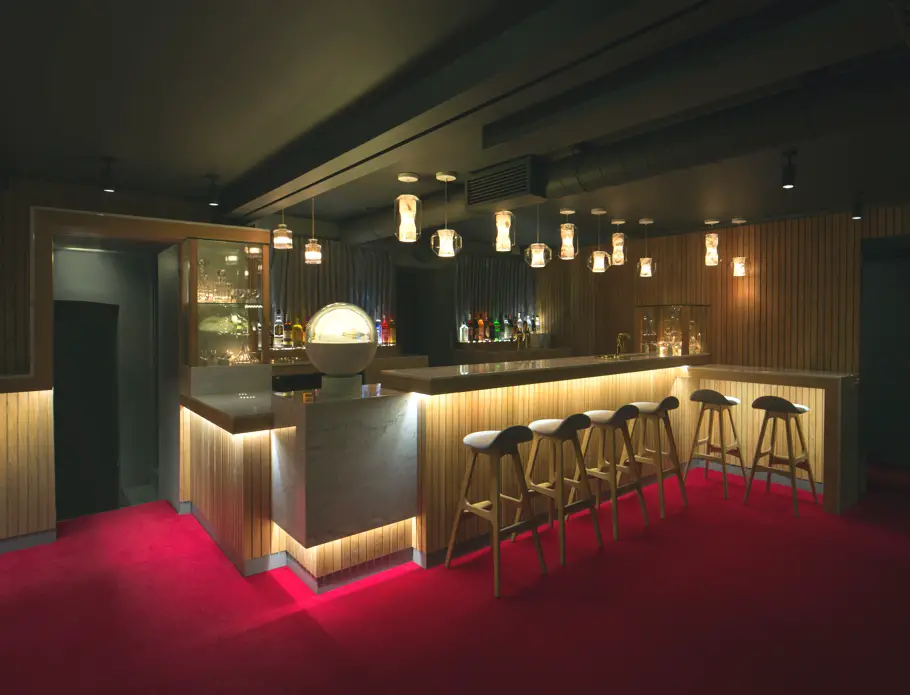 "The design has been created around those elements and much like the service informs the design, the design of the interior influences the service. For example, marble features throughout the venue in the lighting, the furniture and right through to the barware and tableware we have created. It is a dream project for a designer and I believe will be a real gem for Soho."
The new lounge has a warm and contemporary feel and instead of being the conventional bar and restaurant layout, Broom has designed the space to reflect the relaxed atmosphere of being in a good friend's apartment for a dinner or an intimate cocktail party.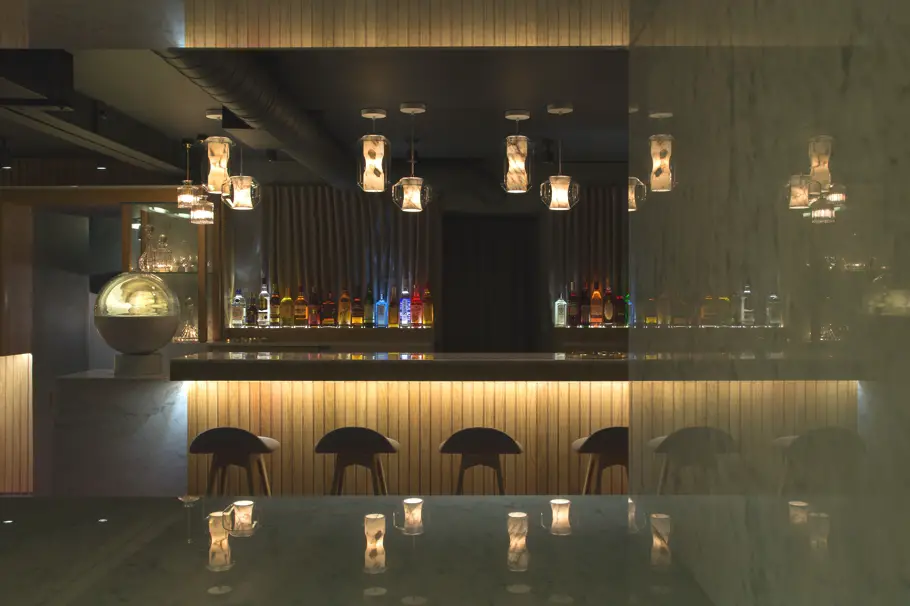 Old Tom & English follows on the success of The Arts Theatre Club on Frith Street in Soho (opened in 2008) which is also owned by Maria and Costas and designed by Lee Broom.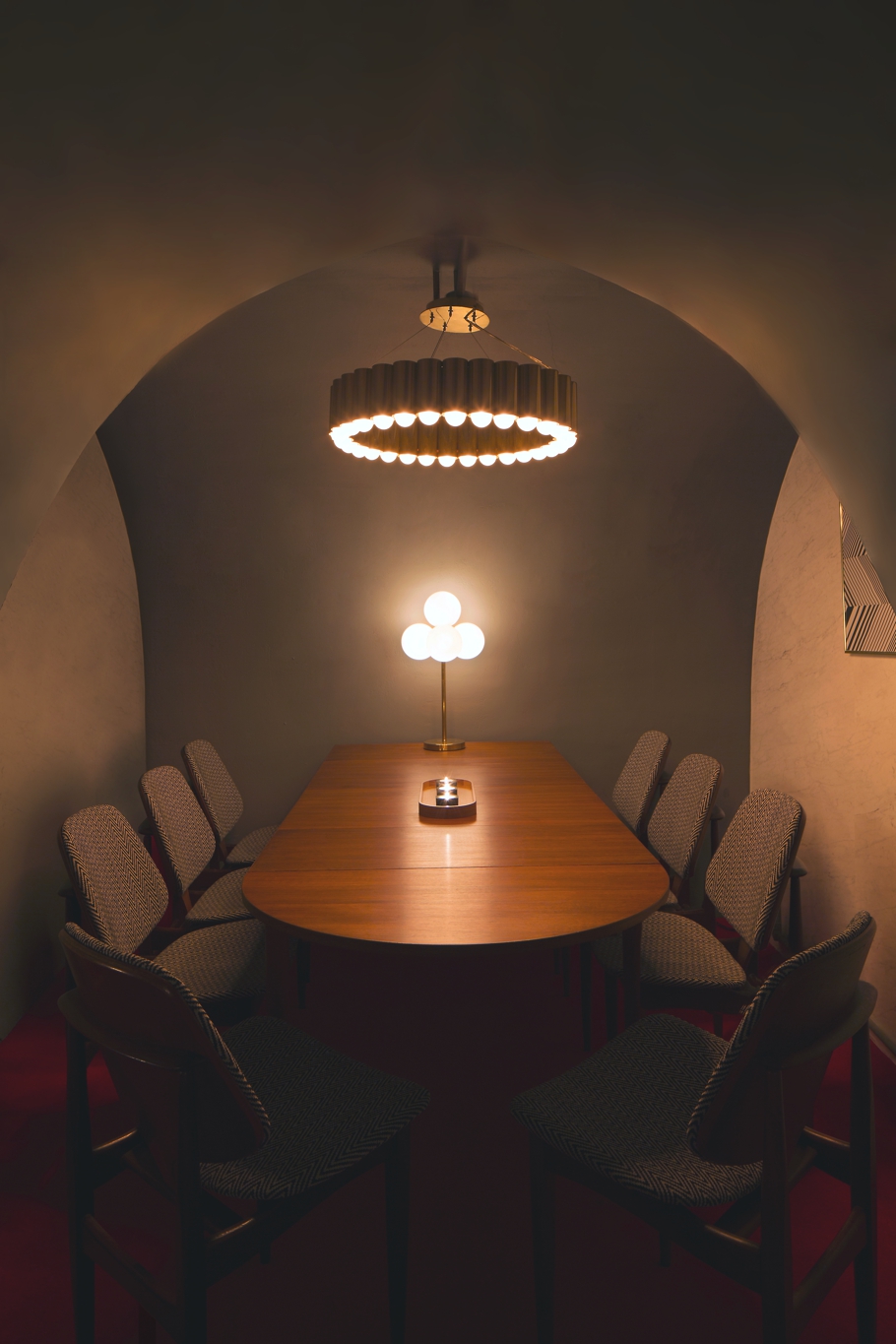 Old Tom & English is also the first project to feature Lee Broom's new 'Nouveau Rebel' marble lighting collection launched during London Design Festival 2014. The sculptural 'globe light' provides a warming glow, 'marble tube lights' frame the bespoke marble fireplace surround and the 'on the rock' glassware is used to serve signature cocktails. Lee also integrates bespoke versions of his collection heroes such as the celebrated 'decanterlight' and 'crystal bulb' created with new cuts; solid oak 'OLO' pendants; and extended 'quilt' sofas to provide ample room and comfort for lounge lovers to relax.
Images courtesy of Luke Hayes
Love Interior Design & Exotic Travel? Follow us..
November 27, 2014 | Property | View comments