New look for the penthouse suite at The Merrion, Dublin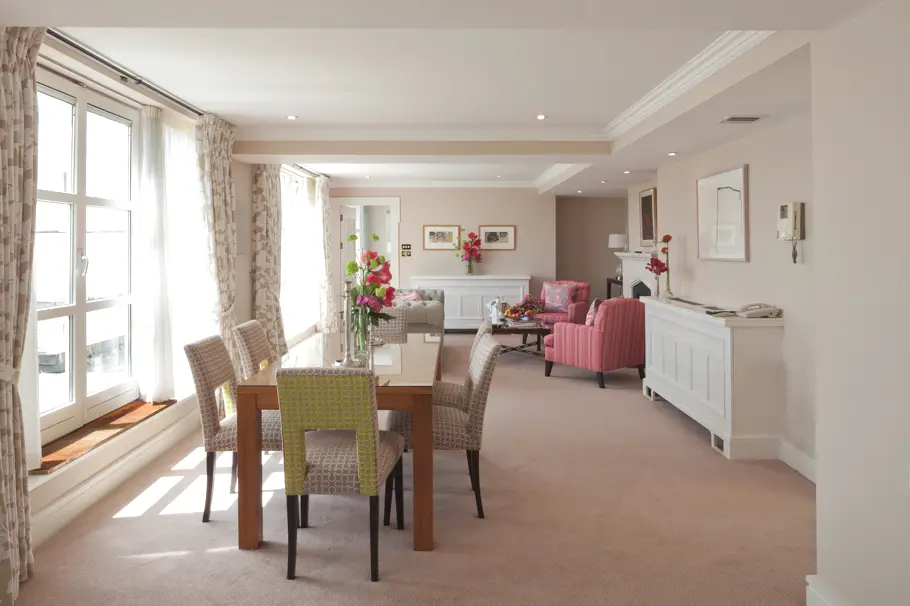 The Merrion Hotel, Dublin, has revealed a fresh new look for its penthouse suite, masterminded by Aidan Cavey, one of Ireland's leading interior designers.
Cavey was responsible for the original interiors for the penthouse when The Merrion opened in 1997. Commissioned to create new designs for 2014,  Cavey has combined local Irish suppliers with the finest international fabric and wallpapers designers to create a deeply private home away from home for guests, in keeping  with the air of understated Irish elegance which characterises the hotel.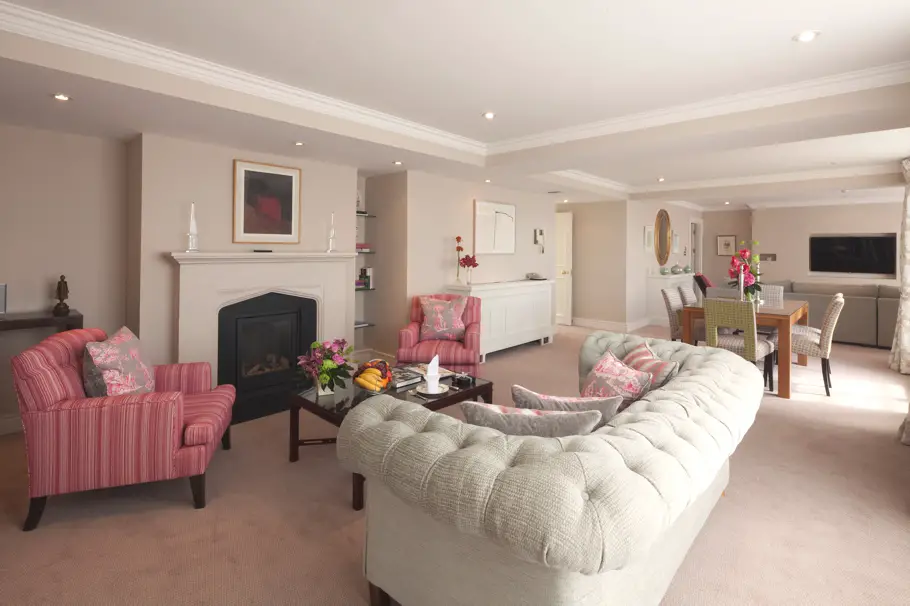 The stunning new penthouse suite is one of the largest hotel suites in Ireland, covering approximately 204 m² across two floors, with a separate rooftop terrace complete with a private cedar wood hot tub.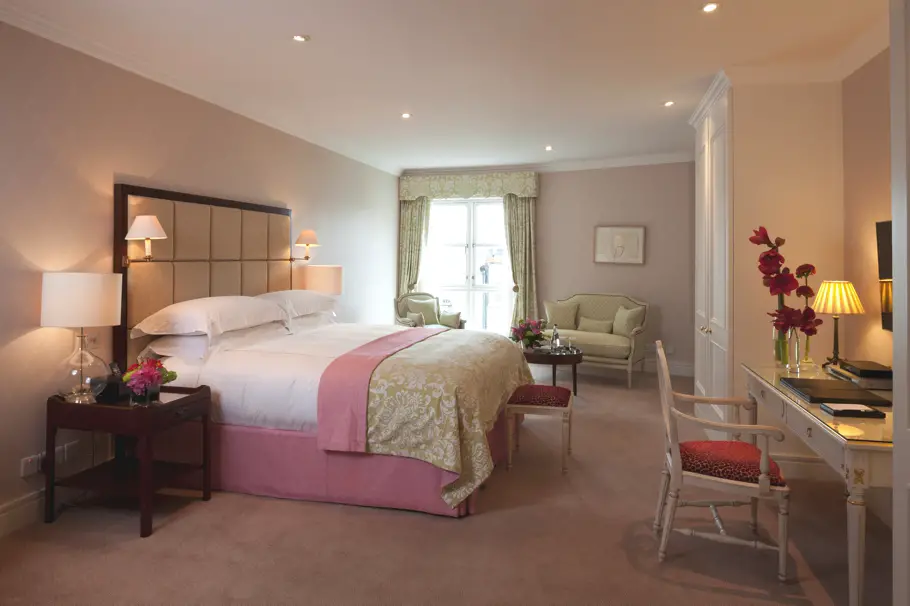 Aidan Cavey said: "The penthouse has long been an oasis of calm for Dublin, a haven in the city, and wonderfully private. The new interiors keep that idea front of mind, with a feeling of space and comfort throughout. I wanted the penthouse to sit at one with the rest of the guest rooms at The Merrion, staying true to its Irish roots – but with an edge, creating a specific identity for the suite, through touches of unusual colour in beautiful fabrics and intriguing wallpapers, from start to finish."
The Merrion Hotel, Upper Merrion Street, Dublin 2, Ireland, merrionhotel.com
Love Interior Design & Exotic Travel? Follow us..
October 15, 2014 | Dublin Europe Republic of Ireland Travel Western Europe | View comments