Modern and functional apartment in Samara, Russia
Russian architect Angelina Alekseeva has designed the Samara studio apartment project. Completed in 2013, the contemporary studio apartment was designed for a young couple. The stunning apartment can be found in Samara, Russia's sixth largest city.
According to the architect: "A young couple bought a new apartment. They wanted a bright modern functional apartment. The design of the bedroom, bathroom and dressing room is in a development stage now.
"I wanted to use contrasting accents: bright floors, but calm walls.
"The clients had different tastes. The young female preferred a Scandinavian style, and the male client likes minimalism. I reunited their preferences and created an interior design that meets the tastes of both.
"The home wall with TV was made in a modern functional minimalism style, but diluted by light decor. Also, in the kitchen corner if you add decor to this area, we get pure Scandinavian style, and if you remove the decor, we get a beautiful light minimalism."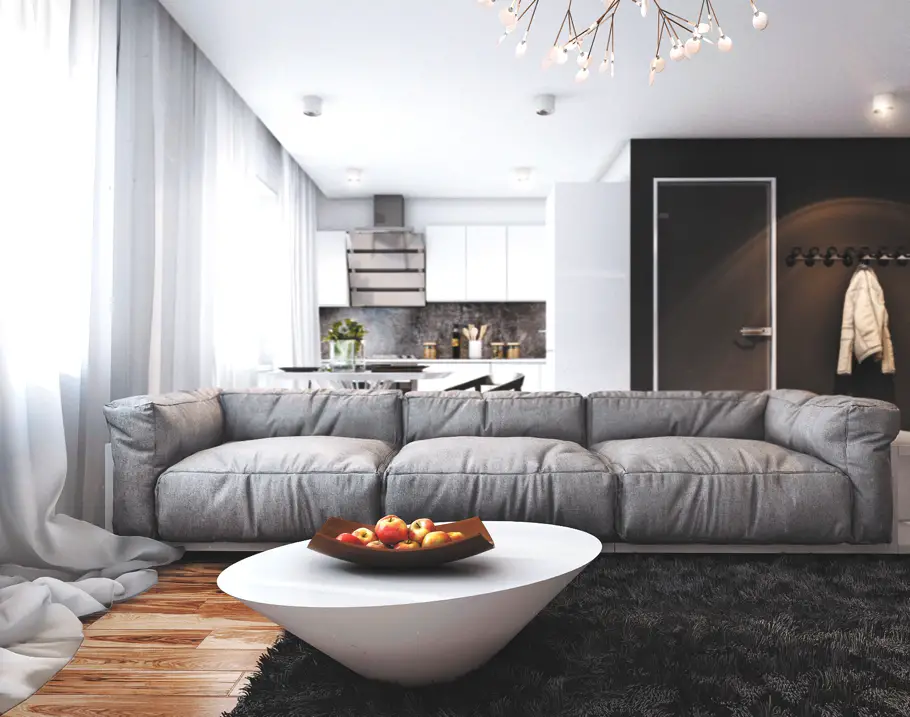 Due to the clients dissimilar tastes Alekseeva says it was a challenge to combine both of these interesting interior design styles.
"Also the thing that stands out for me is how we managed to combine the living room, and kitchen into a single open-plan space.
"It was a bright interesting project, which I thoroughly enjoyed", she adds.
 Images courtesy of Angelina Alekseeva
Love Interior Design & Exotic Travel? Follow us..
October 29, 2013 | Property | View comments