Minimalist design for HK House, Singapore
Singapore-based architectural practice, ONG&ONG, has designed the HK House. Completed in 2013, the minimalist designed property is located in Singapore.
Nestled within the prestigious Tanglin area, this townhouse's minimalist design lends itself to the understated, comfortable living spaces required by the owner.
The designers for HK House employed a warm, elegant colour palette and was derived from the homeowner's request for the inclusion of dark timber and to include some of the existing artwork from a previous home. Solid stone and timber floors link all rooms in the townhouse, culminating in the textures and matching tones used on the roof terrace.
Custom units have been designed throughout the minimalist house for the family's storage requirements, the deliberate introduction of mirrors create a visual expansion of the spaces and further direct light around the rooms.
The total design to construction period took nine months for the residential interior design project. And according to Niven Thomas Greenaway, team director and ONG&ONG the biggest challenge for the designers was making arrangements for the deliveries of the custom-made furniture from Europe and trying to schedule meetings with their international client.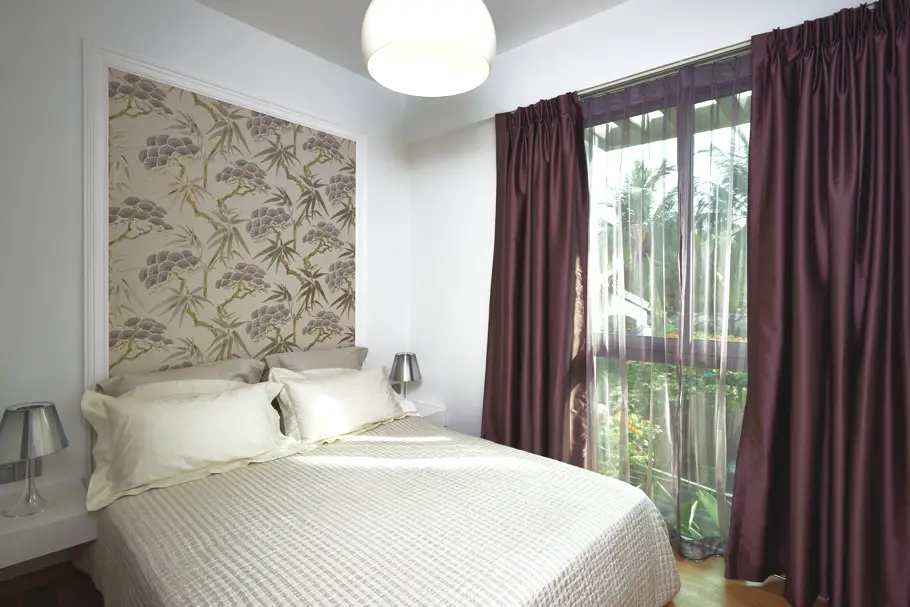 The client wanted a Balinese feel to the home – comfortable and sumptuous, yet relaxed, with the use of dark timber to complement a light colour palette.
The use of the room spaces had to be carefully planned due to the spatial challenges. As new homes become more compact, the need to utilise every inch of space for storage and living becomes a necessity to modern design in Singapore.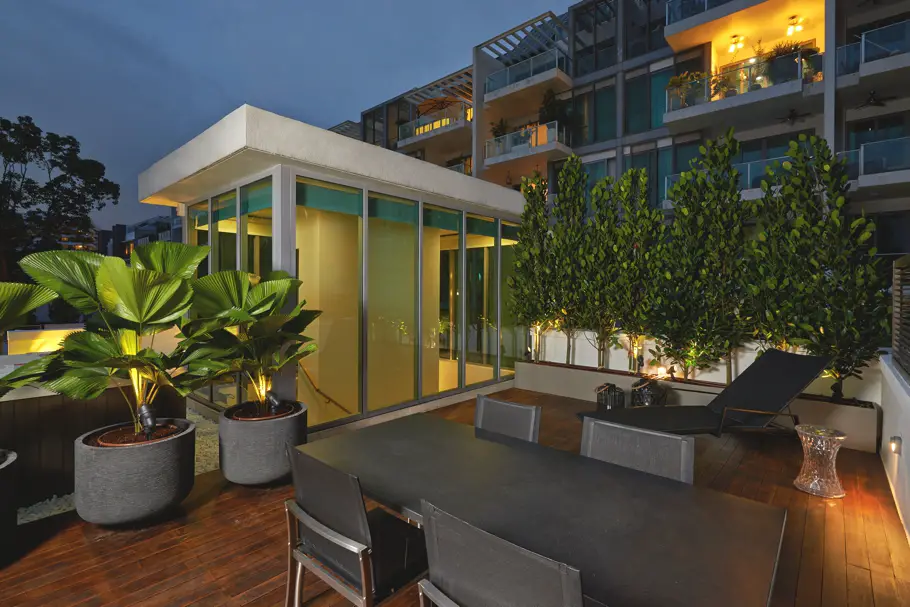 "What stood out most for me were the living areas and their relation to the garden – when the doors slide back, the latter becomes an extension of the room. The roof terrace was also particularly notable, presenting a relaxing haven away from the hustle and bustle of Singapore in the evenings," said Niven Thomas Greenaway.
Images courtesy of Kenerf Sim
Love Interior Design & Exotic Travel? Follow us..
December 30, 2013 | Property | View comments