Luxury Property in Hawaii by Belzberg Architects
Belzberg Architects have recently completed the luxury Kona Residence in Hawaii. The contemporary property is nestled between cooled lava flows, and is arranged as a series of pods distributed throughout the property, each having its own unique features and view opportunities.  The pods are used as two sleeping pods with common areas, media, master suite and main living space.

Reclaimed teak timber from older barns and train tracks are recycled for the exterior of the home. Local basket weaving culture was the inspiration for the entry pavilion which reenacts the traditional gift upon arrival ceremony. CNC milled ceilings and screens throughout the house continue the abstract approach to traditional Hawaiian wood carving.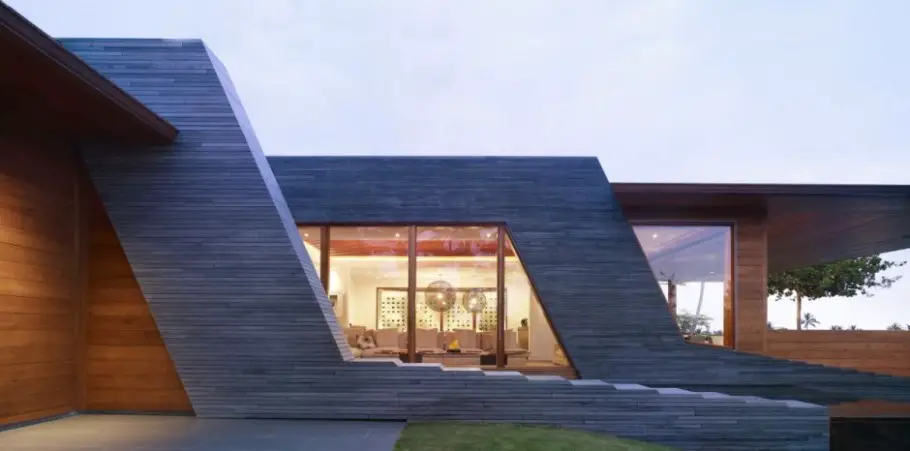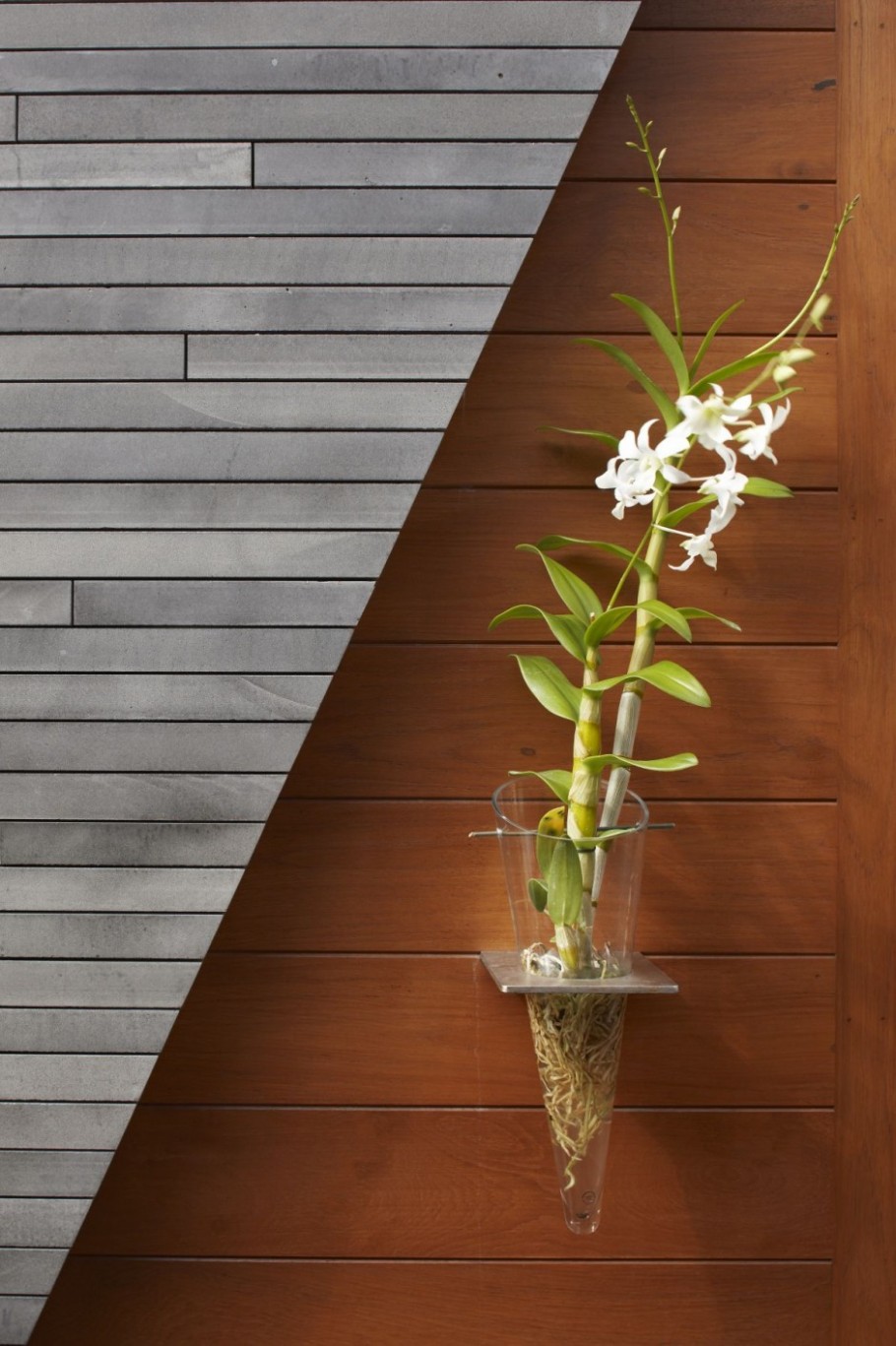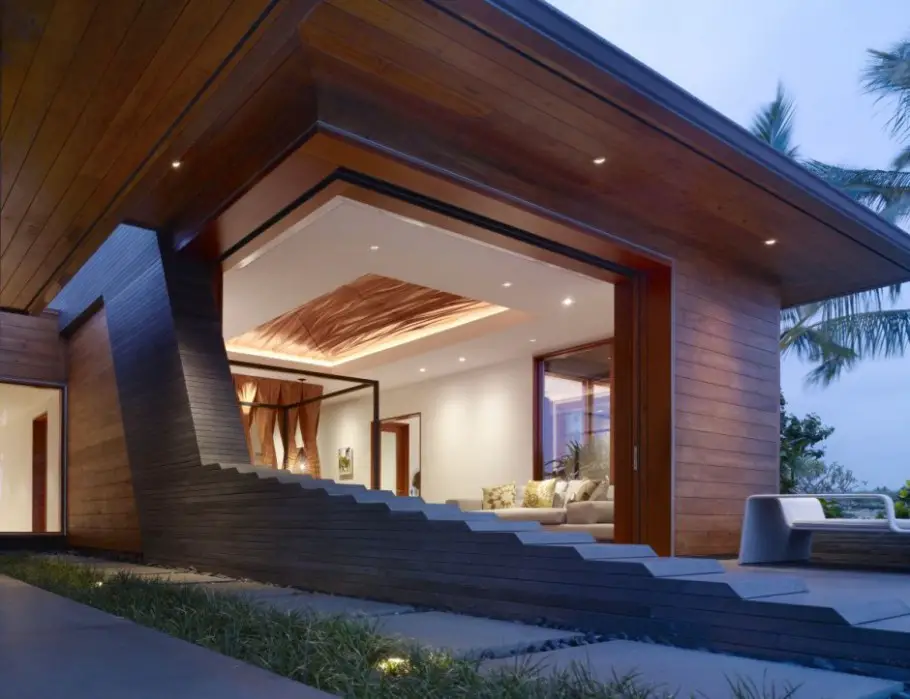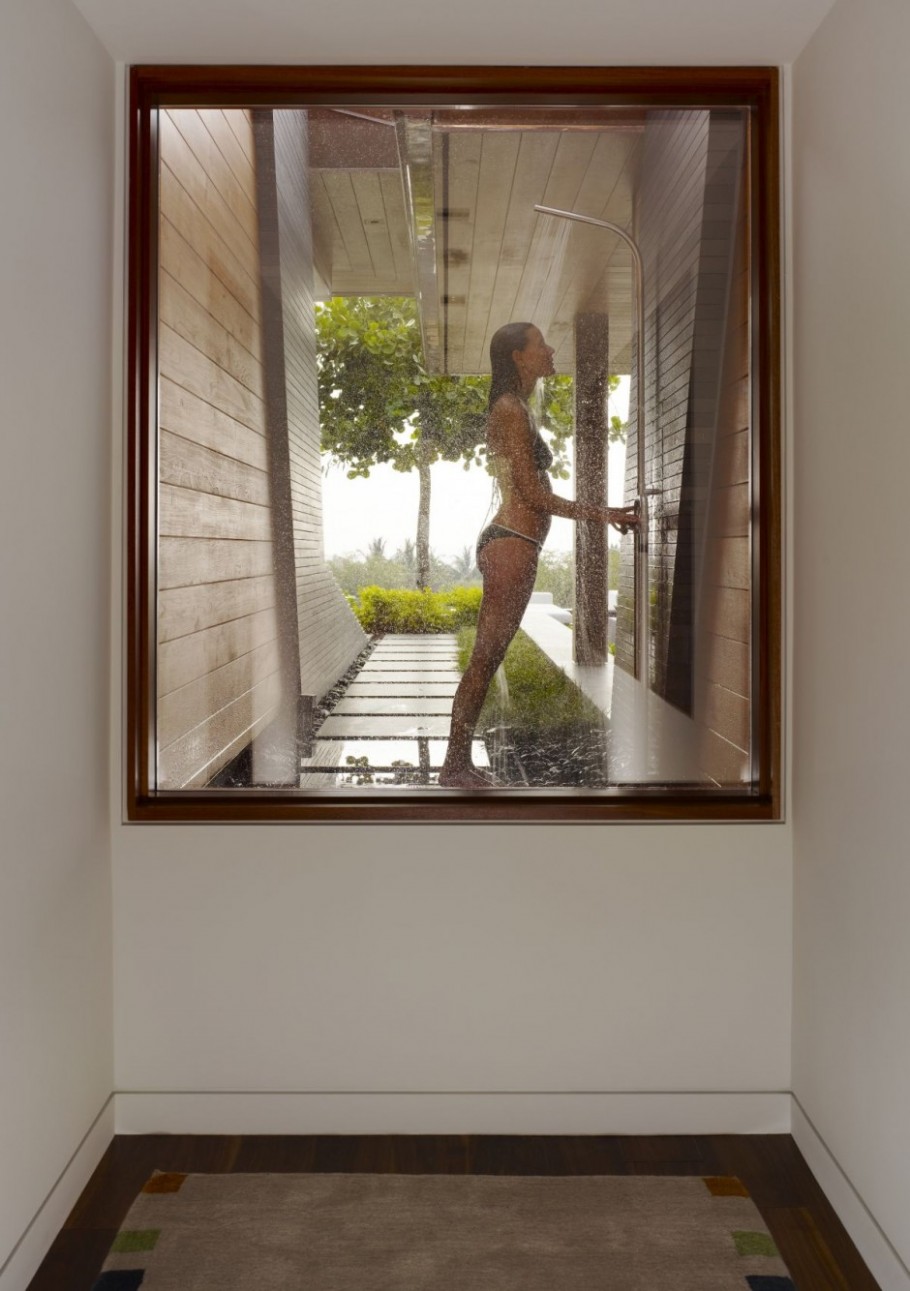 Love Interior Design & Exotic Travel? Follow us..
September 2, 2010 | Property | View comments