Luxury penthouses open in London's Wapping district
Fancy splashing out on a luxury London penthouse? This month property developer Ballymore introduced two new penthouses to the market, raising the bar for luxury living in London.
Situated on the 17 and 18 floors of the Tower at the developer's 21 Wapping Lane scheme, the two penthouses have been created for consumers looking for a prime residential opportunity.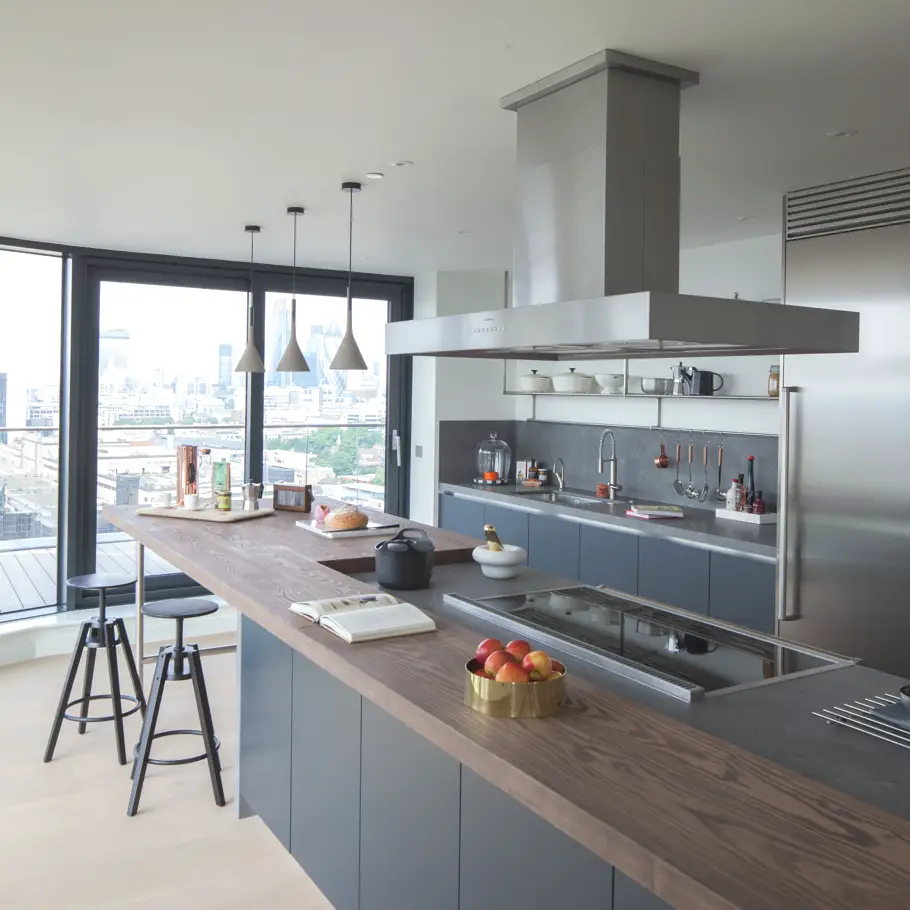 Each luxury penthouse boasts more than 2.600 sq ft of internal space, the three-bedroom penthouses also feature vast terraces – one of which is more than 1600 sq ft in size, the other 710 sq ft – each with far reaching views of the city, Canary Wharf , Tower Bridge and other London landmarks.
Ballymore's head of sales Jenny Steen said: "As is evident throughout the architecture and design of 21 Wapping Lane, we take great inspiration from the surroundings.
"We felt it was important to create an interior with a very clear and very specific sense of place linking it to its location. The result is contemporary luxe interior design that balances immaculate detailing and bespoke design with a carefully selected material palette which evokes a strong metropolitan feel."
The finished penthouse is now akin to a luxury boutique hotel and is peppered with designer pieces from Dare Studio, Bethan Gray, Pinch, Lee Broom, Tom Dixon, Buster and Punch, Eleanor Pritchard and A Minds Eye.
The centerpiece of each property is a master bedroom suite with terrace access overlooking Canary Wharf. These completely open spaces feature a walk through wardrobe behind the master bed, and an open bathroom incorporating two countertop basins, minimalist disc operated taps, and a dramatic freestanding cast resin bath and tap.
Jaki Amos, director of Amos and Amos, said: "We've made these suites the heart of the home and strived to balance the juxtaposition of each bedroom's tranquility and the bustle of London below. We've also maintained this standard in the second bedrooms; each features a private terrace, luxurious ensuite with a large shower and bath and walk-through wardrobe. While the third bedrooms are a perfect guest retreat with built in wardrobes and terrace access."
For further information, visit ballymoregroup.com
Love Interior Design & Exotic Travel? Follow us..
July 2, 2014 | Property | View comments