Luxury New York glass penthouse in Tribeca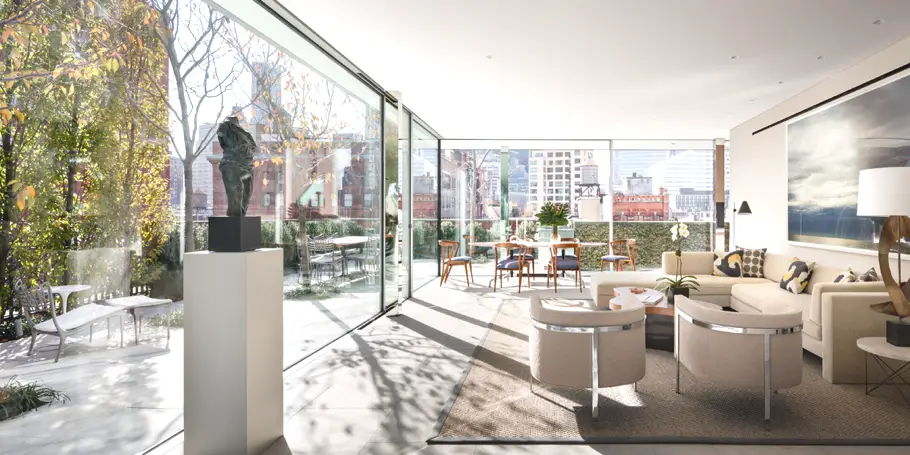 The best architects of the 1920s and 30s such as Richard Neutra and Mies van der Rohe were right about how people would want to live in the future. Rejecting the Victorian era with its small windows to the world and stifled by excess furniture, closed-off rooms, heavy fabrics and a plethora of dust collecting tchotchkes cluttering every surface, homes and buildings with big windows, open and airy space began to appear.
Retaining heat in the winter was also a big issue in the 1930s as the most plentiful and cheapest fuel source was coal burned in open fireplaces with windows covered to keep the heat from escaping. However, the invention of insulated glass opened the playing field in architecture and as soon as homeowners made peace with being exposed through the walls of their homes, a whole new open concept interior with natural sunlight pouring in became popular after World War II.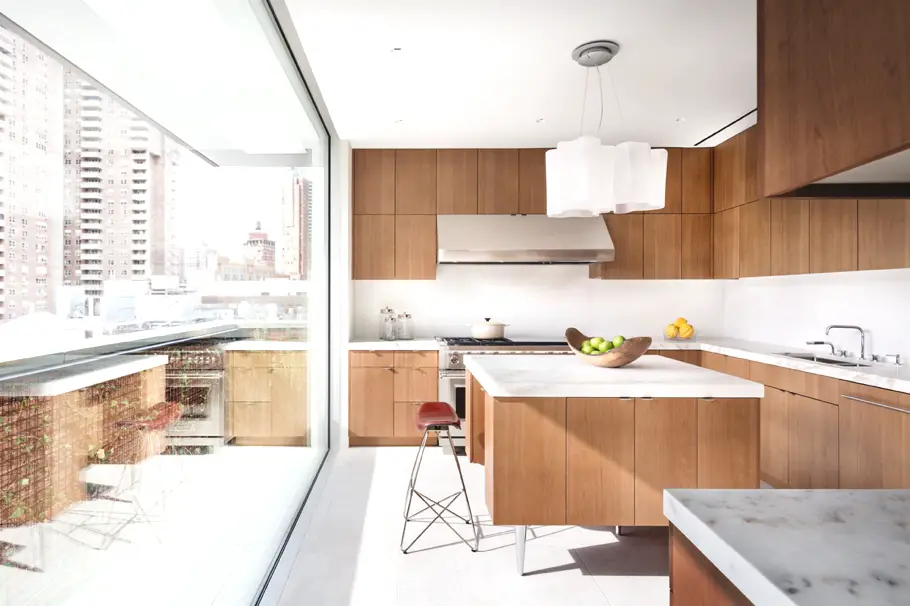 Nowhere is the transformation between styles more evident than in New York City where architects are creating fabulous glass houses on top of Victorian structures.  Such is the case of the elegant glass penthouse atop the Seven Harrison Building on Harrison Street in Tribeca. Formerly a converted warehouse, the building has been redesigned by Architectural Digest 100 architect Steven Harris who has created a twelve-residence, cutting edge contemporary condominium. The spacious penthouse is adorned with 2,351 square feet of lushly landscaped wrap around terrace. Ceiling-to-floor walls of glass also wrap around the entire living area with views of twelve full-grown trees growing out of the limestone terrace floor, walls of privacy tree plantings and a long reflecting pool off the dining room with stepping stones that facilitate a full terrace stroll on the way to the outdoor kitchen.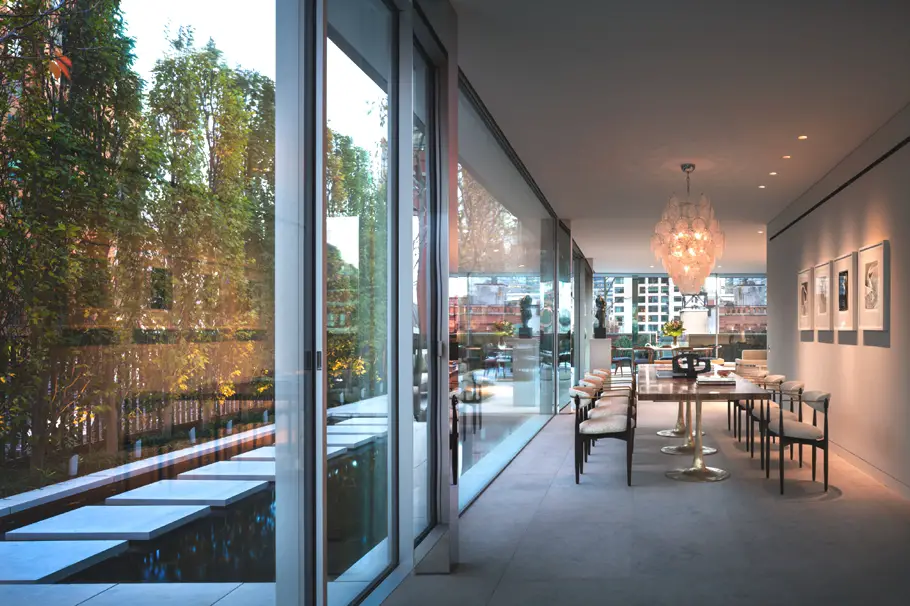 The interior design includes four bedrooms, five bathrooms with hydronically heated limestone slab flooring.  The kitchen has Italian cabinetry, marble counters, a 60-inch Wolf stove, Sub-Zero refrigerator and Miele dishwasher.  Luxurious bathrooms are marble with in-floor heat.
Stunning Tribeca, New York City glass penthouse, one of twelve glamorous contemporary apartments in repurposed warehouse, toptenrealestatedeals.com
Love Interior Design & Exotic Travel? Follow us..
March 20, 2015 | Property | View comments