Luxury Moscow apartment with clean-lined modernity
Moscow-based award-winning architectural and design practice Oleg Klodt Architectural Bureau has designed a luxury family apartment in Moscow, Russia.
Designed with elegant sophistication, this refined apartment in Moscow masterfully blends heritage references with clean-lined modernity.
According to the architects: "Although the residence is located in a new building on Mosfilmovskaya Street, site of the acclaimed Mosfilm studios and numerous foreign embassies, the designers' client asked that its style should create a sense of history. "Our brief was to create the impression of an apartment that had been passed down to family members over the years. Each successive generation would have left their mark on the apartment through their tasteful collections of vintage and contemporary mementos," says designer Oleg.
"The owner's further desire to display her collection of 19th-century Russian paintings in the apartment also proved to be a catalyst for Oleg Klodt's design approach. In addition, the team found inspiration in the classical, Belgian influenced architecture of St. Petersburg, as their client is from the city and prefers its aesthetics over the Moscovite style.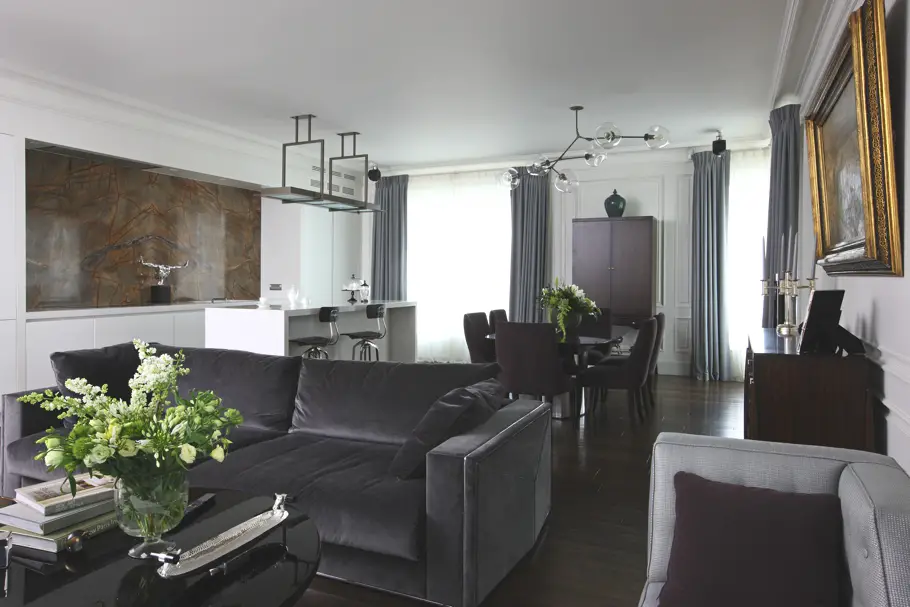 "As a result, the interiors have a cosy feel with details that enhance the historical ambience: gracefully curved door portals, panel trim on the walls, stucco finishes and moulded cornices are all bespoke elements created especially for the project. Plaster mouldings in the living room have been designed to harmonise with the style of the paintings' gold-plated frames, a softening touch against the predominantly monochromatic interior design palette.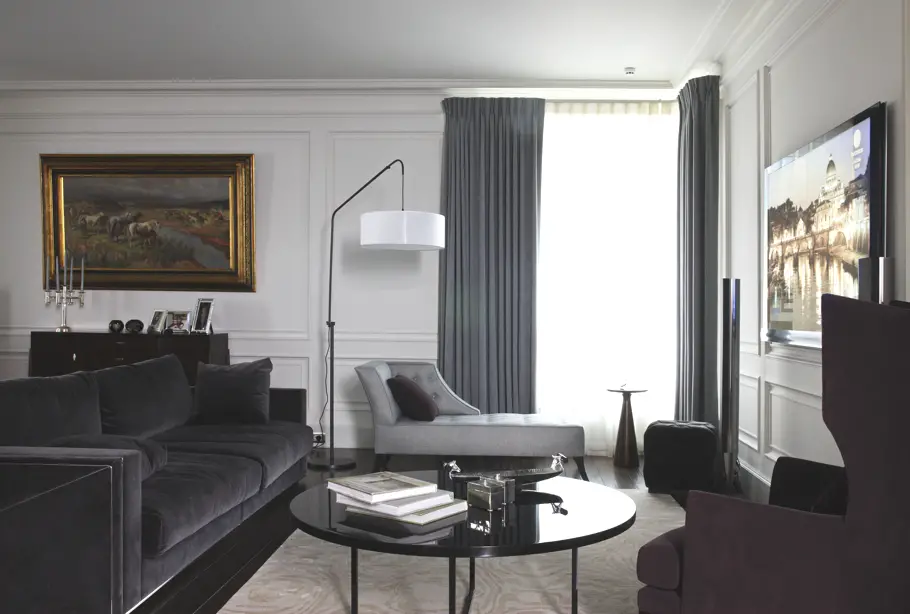 "This eclectic combination of features is the source of the apartment's beauty. Set against the neutral background are hues of violet and dove-white ranging from calm to vivid intensities, expressed through plush fabrics with textured, reflective qualities like ultra suede, velour and velvet. Decorative lighting in sculptural shapes introduces the unexpected as splashes of modernity.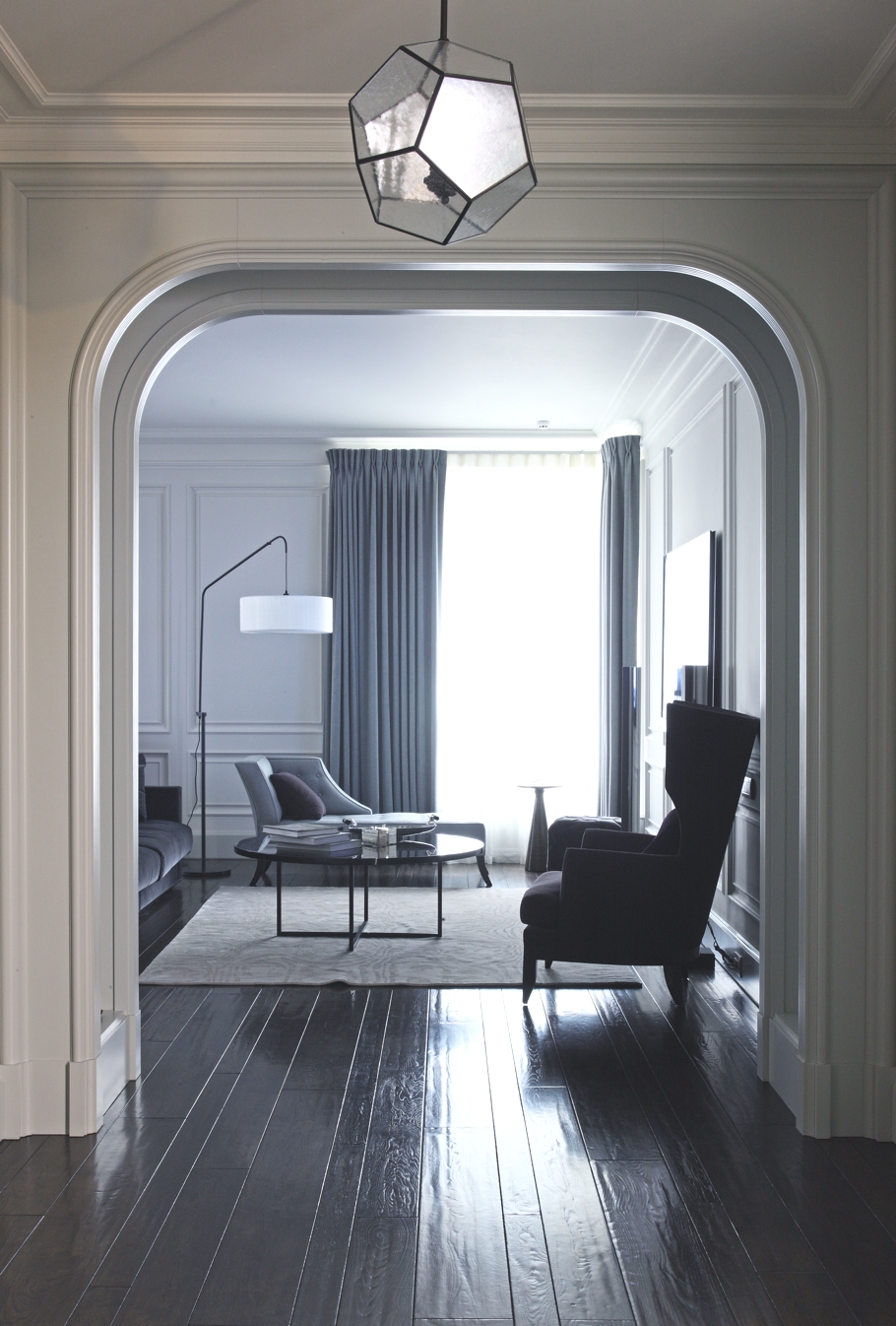 "Creating ample storage space in the layout of the moderately-sized, apartment was vital since this is a family home. Meticulous planning by the design team was essential, especially within the kitchen which flows seamlessly into the open-plan dining room and lounge.Expertly configured so that appliances, technical kit,and even the sink's tap can be tucked away, the space's clean, streamlined style is enhanced by white, handle-free cabinetry. An extractor hood built into an exquisitely veined 'rainforest' marble panel becomes a stunning focal point within the apartment. The result is an open-plan living space with an immaculate calm that is not cluttered by too many interior accessories.
Images courtesy of  Oleg Klodt Architectural Bureau
Love Interior Design & Exotic Travel? Follow us..
July 13, 2015 | Property | View comments