Luxury Krk Island property, Croatia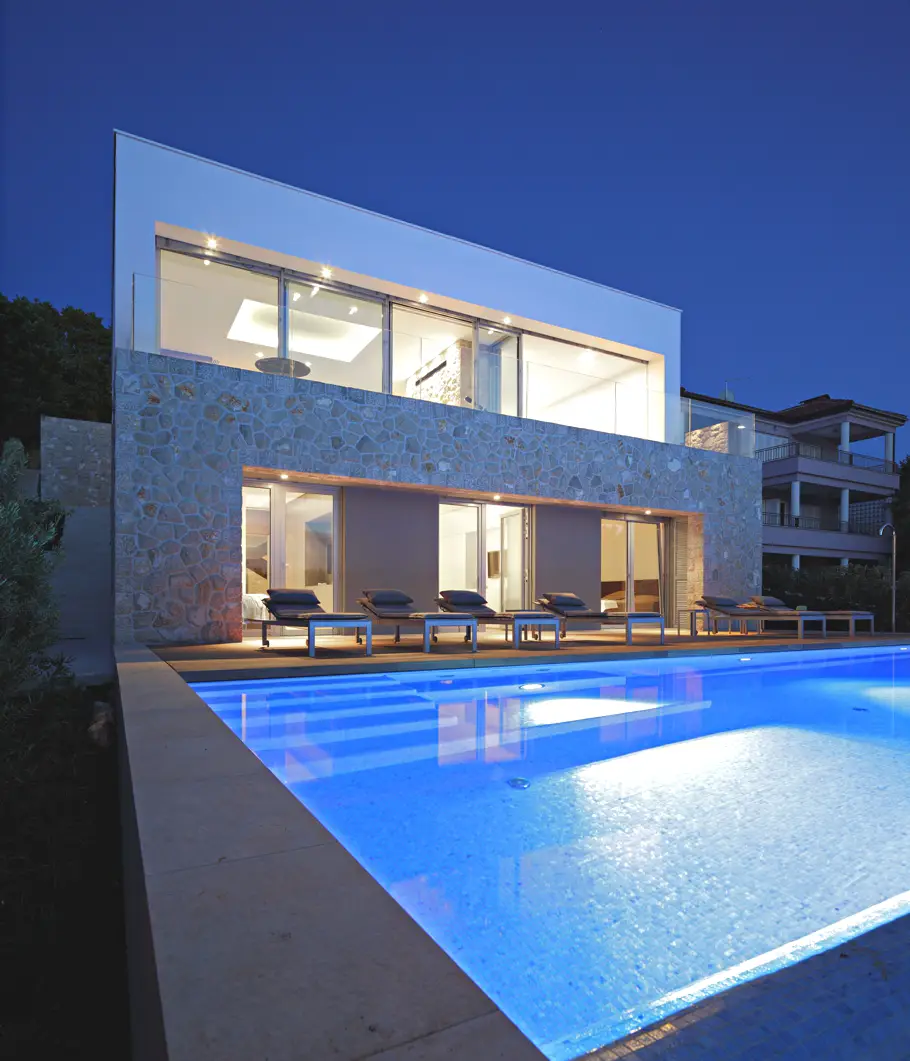 Zagreb-based architectural practice DVA Arhitekta have completed the Krk Island project. Completed in 2012, the contemporary holiday home overlooks the Adriatic Sea in Krk Island, Croatia.
According to the architects: "The client's wish was to build a holiday home with a prospect of becoming a permanent one, on the island of Krk, the northern part of Adriatic.
"The luxury property is located next to the sea, with the green zone and a promenade dividing it from the sea.
"All important facilities are oriented towards the sea, and space is organised to be used comfortably by three families (parents and two children with their families) at the same time.
"The base of the luxury Croatian property comprises sleeping area, with direct access to the pool area. Living area is on the top, with its own outside space due to the terrain configuration; gaining excellent views.
"Outside spaces vary in character, from completely open terrace to semi and completely covered one, and atrium onto which rooms that are in the ground reflect; all of which allow different happenings at the same time, without the crowdy feeling."
Images courtesy of Robert Les

Love Interior Design & Exotic Travel? Follow us..
December 29, 2012 | Property | View comments