Luxury restaurant design Il Lago dei Cigni by The Gallery HBA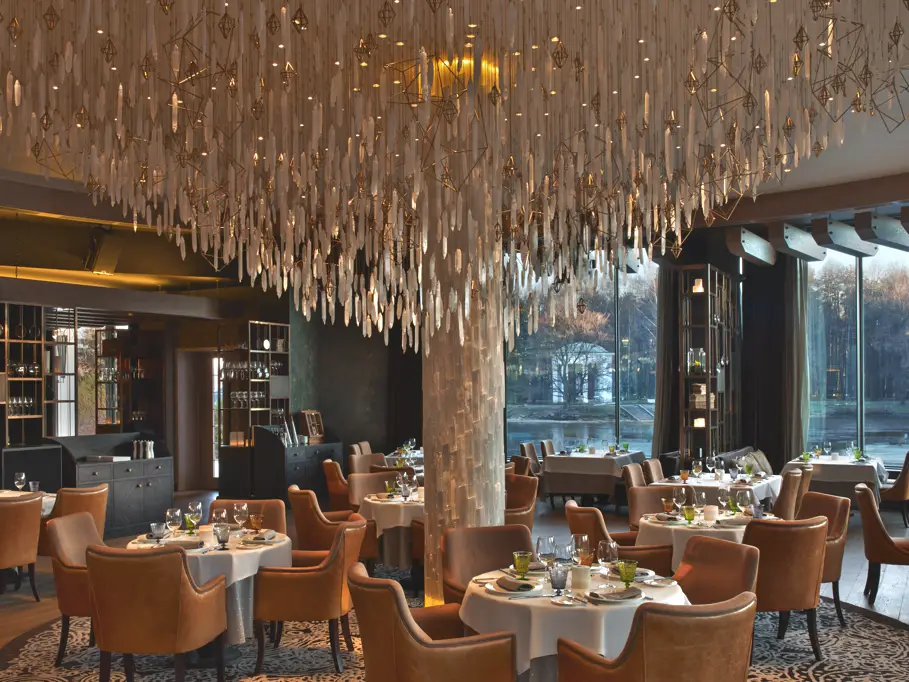 International architectural practice, The Gallery HBA, has designed the Il Lago dei Cigni project. The luxury restaurant is the latest epicurean hotspot from the owners of the Buddha Bar in St. Petersburg, Russia.
This contemporary Italian fine dining restaurant has been inspired by Russian folklore and the tale of the restaurant's namesake, Tchaikovsky's Swan Lake, with the idyllic nature of Krestovsky Island, where the favourites of Russia's tsars once resided. The result is a luxury restaurant design for the city's aspirational residents.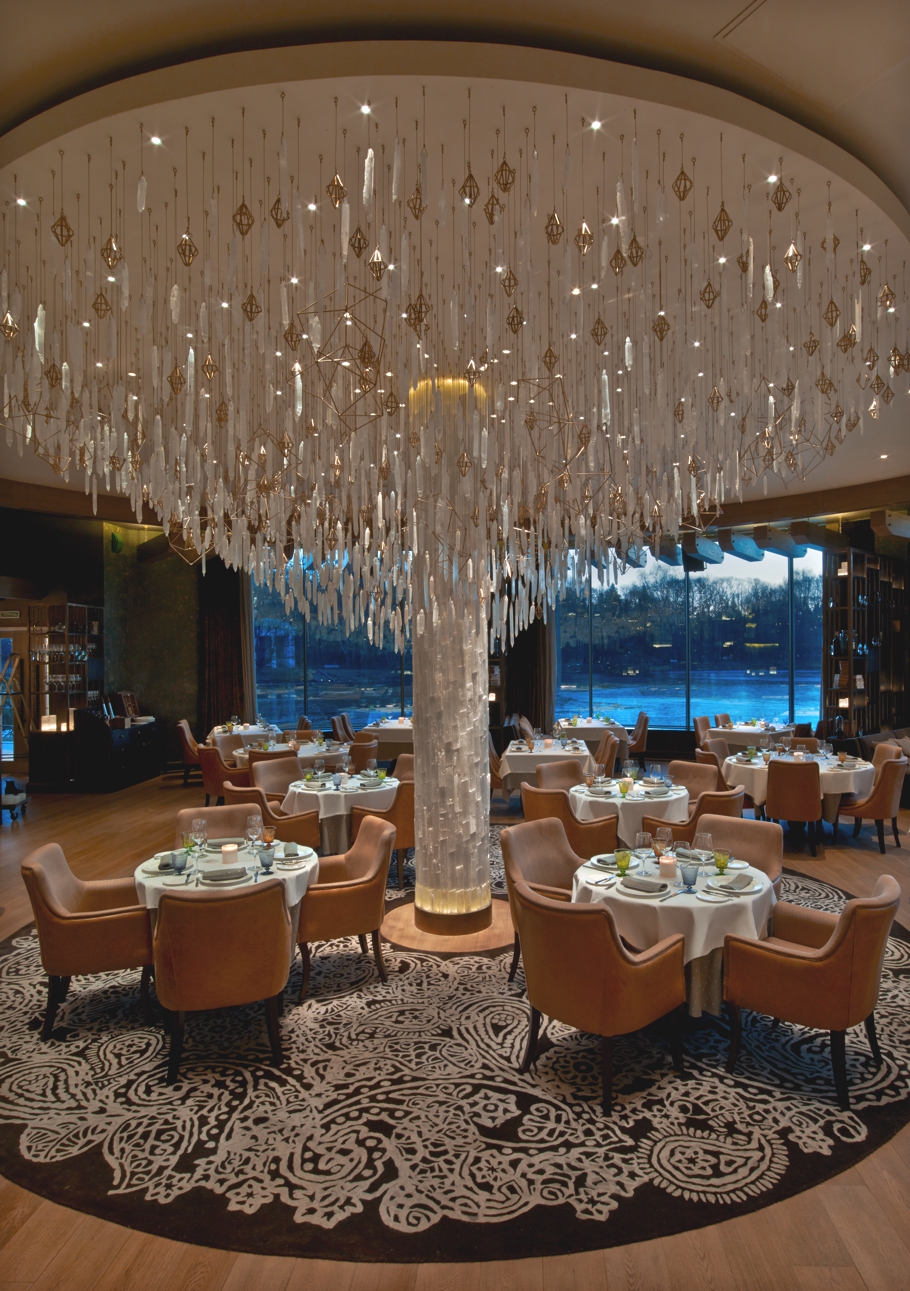 Panoramic, floor-to-ceiling windows encircle the round footprint of the main dining area. An exquisite central column and chandelier together form the star of the room, a shimmering allusion to Russian fairy tales and the folklore around maypole dancing, the ancient rite of dancing in the forest to celebrate the solstice and the rhythms of nature. Its pillar is clad in clefts of natural selenite rock crystal which disappear into the circular backlit soffit at the ceiling, whilst cascading from the round canopy are 'ribbons' hewn from shimmering crystals interspersed with geometric copper wire talisman.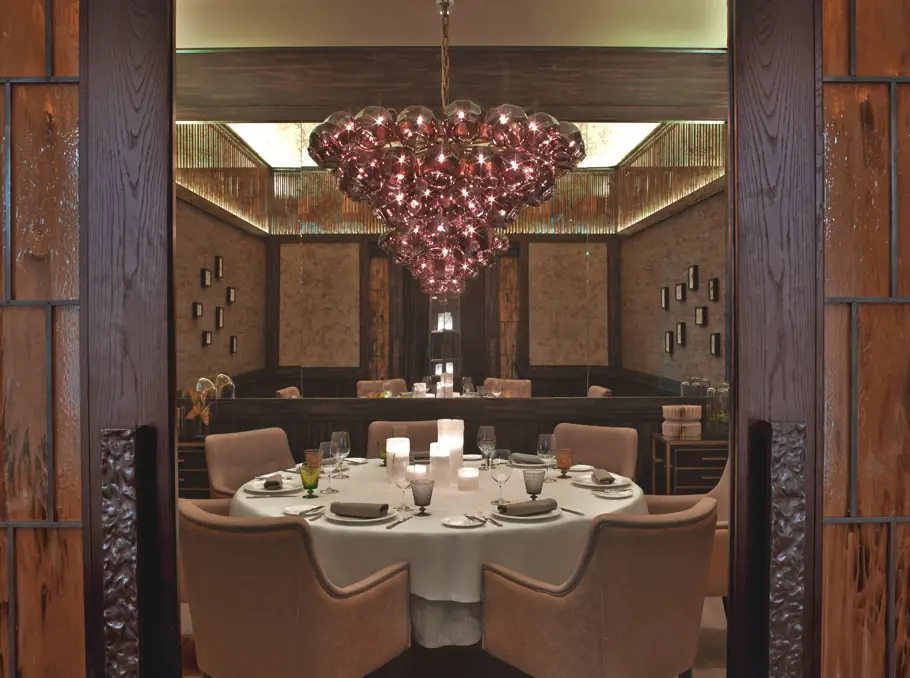 Timber cabinets display intriguing curiosities as if scientific specimens meant for inspection: bespoke art fixtures have been crafted from magnifying glasses placed in front of wine bottle labels; glass domes exhibit mounted beetles or butterflies; small pen and ink studies of swans have been framed; and bundles of timeworn French manuscripts have been bound together with string into parcels. Some of the cabinets feature antiqued bronzed glass or backlit selenite back panels, adding to the sparkle in the room.
Wide plank teak floors are rustic yet refined, selenite cladding appears again on the façades of the bar and cabinetry, and Italian-made chairs upholstered in rich cognac leather and truffle toned herringbone wool all bring a connection to the natural world.
Inge Moore, principal and creative director of The Gallery HBA, said: "By juxtaposing passion and edginess with tranquility and heritage, we have created a unique dining experience that is new to the traditions of St. Petersburg and Krestovsky Island and is also a relaxing enclave to see and be seen in."
Images courtesy of  The Gallery HBA
Love Interior Design & Exotic Travel? Follow us..
January 27, 2014 | Property | View comments