Luxury homes in Dubai's 'natural haven' unveiled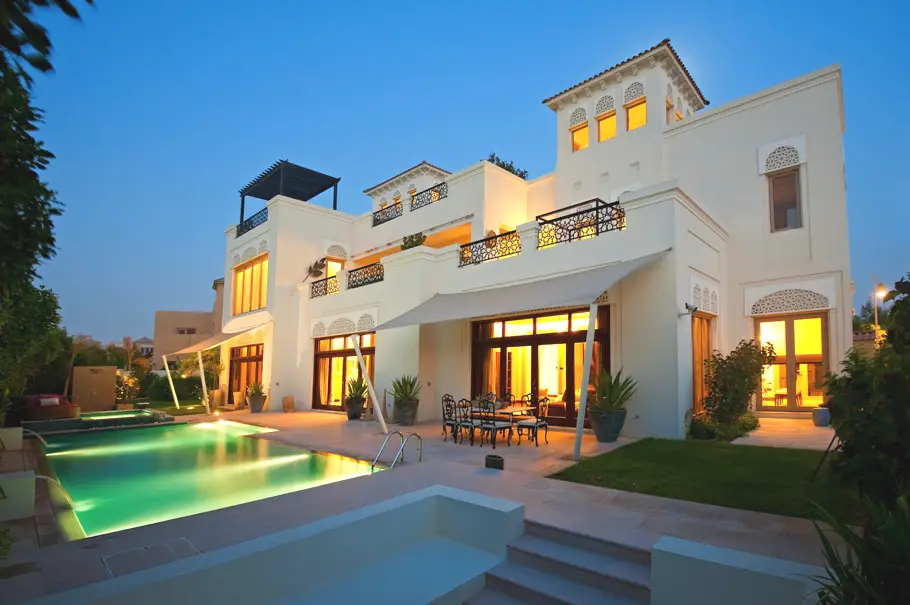 The residential and lifestyle development in Dubai, Al Barari, has revealed plans for its latest stage of development, Ashjar at Al Barari. 
Ashjar, meaning "trees" in Arabic, is comprised of 300 apartments arranged in low-density formation, positioned around Al Barari's famed landscaped gardens, which make up 80 per cent of the 360-acre estate. Ashjar forms part of the development's second phase, 'Seventh Heaven' at Al Barari.
The luxury apartments are available in three styles offering distinct architectural and design features and are housed within structures of five or six storeys.  Many apartments offer spacious terraces which allow for harmonious 'indoor-outdoor' living, whilst the residences on the higher floors offer views of the desert and central Dubai, including the landmark Burj Khalifa tower.
As well as benefiting from easy access to Al Barari's verdant gardens, secluded walkways and lakes, the residents at Ashjar will also benefit from shared sporting and social facilities including pools, children's play areas and underground parking. A five-star spa will open later this year and the estate's organic restaurant, The Farm, offers homeowners an informal and friendly all-day dining venue.
All internal and external finishes are sourced as organically as possible from local suppliers and manufacturers, echoing the sustainability of the project. Creative director, Kamelia Zaal, has helped create a sustainable and exceptional botanical haven, acting as the official landscape consultant.
The lowest density development in the UAE, AL Barari is more akin to a botanical garden than a residential community.
Mohammed bin Zaal, CEO of Al Barari, said: "Since its inception, Al Barari has set itself apart from every other development in Dubai, and Ashjar exemplifies our unique approach. We have drawn on our experience from developing the estate's previous chapters and I am very proud of this next phase."
For further information, contact info@albarari.com or call +971 4 388 6030.
Love Interior Design & Exotic Travel? Follow us..
July 23, 2014 | Property | View comments