Luxury design features at CH House by GLR Arquitectos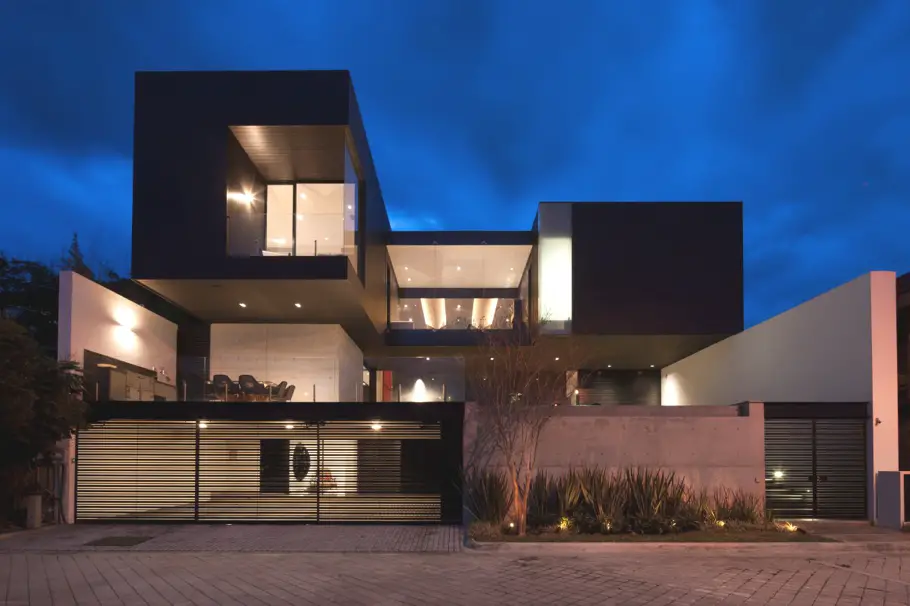 San Pedro-based architectural practice, GLR Arquitectos, has designed the CH House project. The luxurious family home is located in Garza Garcia, Mexico. 
According to the architects: "In a privileged site occupied by an old and obsolete house, we faced a dilemma: renovate or demolish the property in order to make way for a new residential project. In conjunction with the client we decided to go for the latter and go ahead with the demolition, adjusting the topography according to the new scheme, which will seek to benefit from the city views.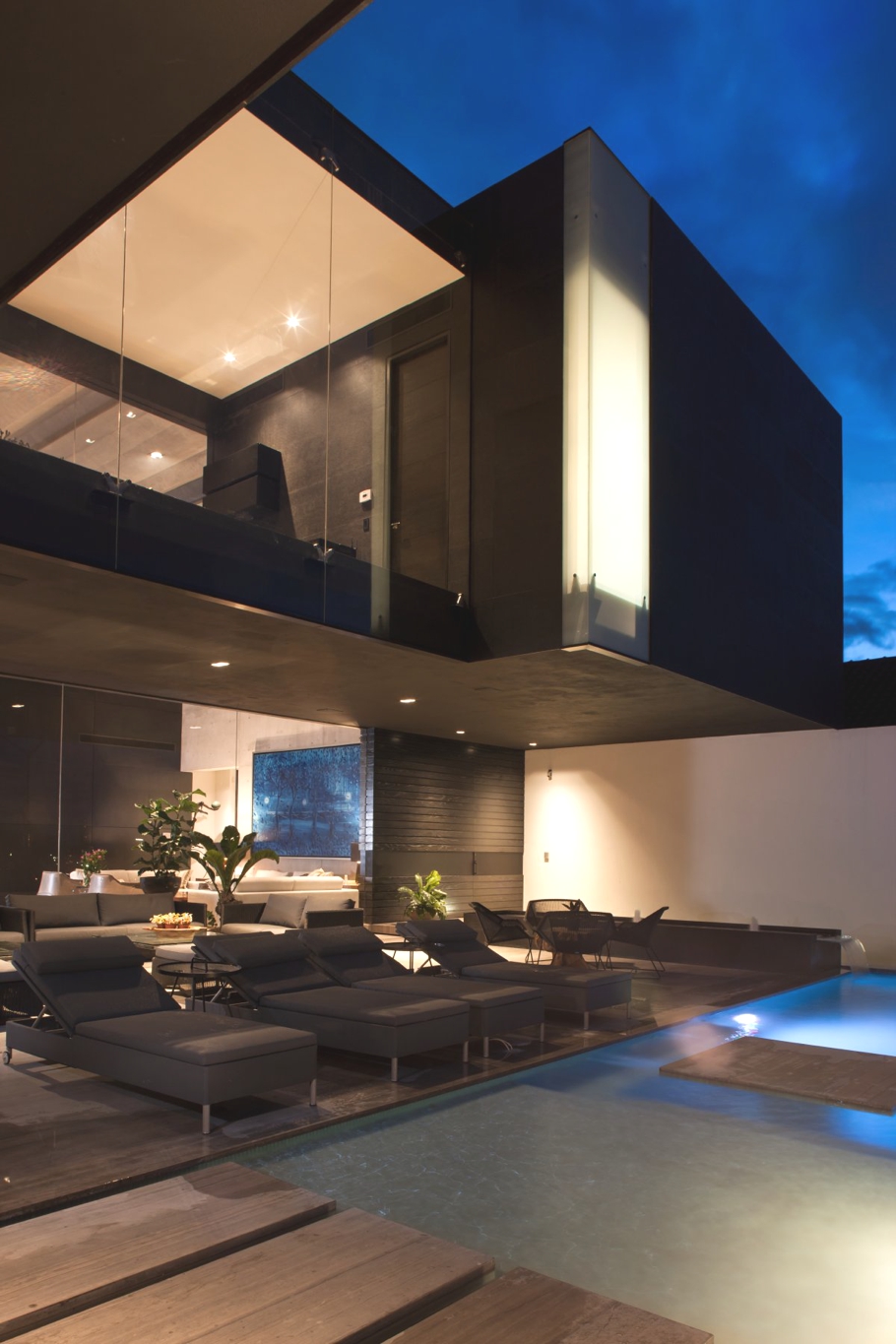 "The rear garden almost disappeared, leaving only a narrow contemplative garden, which acquires a very special character due to a beautiful original existing rock.
"The kitchen, breakfast room, family room and master bedroom enjoy this visual effect. Towards the front of the luxury Mexican property, a large semi-covered terrace is built around an infinity pool, which makes us forget for a moment the urban condition of the project, thanks to the large green areas of a park just in front of the property, which visually joins the huge greenery of the Country Club golf course.
"Inside the house, a large double height living room with a set of exposed concrete skylights becomes the heart of the interior design, due to the interesting effect of the controlled natural light that floods the whole area. Around such space, the bedrooms, decks, home theater, and home office complete the program.
"In the last level,  home office enjoys the splendid views of the city, in addition to being visually connected through a large window towards the double height living room, acquiring a condition of great transparency and giving the sensation of being a floating bridge over the terrace.
The materials, mainly the grey exposed concrete, the grey oak wood and the black granite facades, as well as the indoor and outdoor white stucco, contribute to the project a both refined and contemporary character."
Images courtesy of Jorge Taboada
Love Interior Design & Exotic Travel? Follow us..
December 13, 2013 | Property | View comments