Luxury CH House in Tel Aviv, Israel by Domb Architects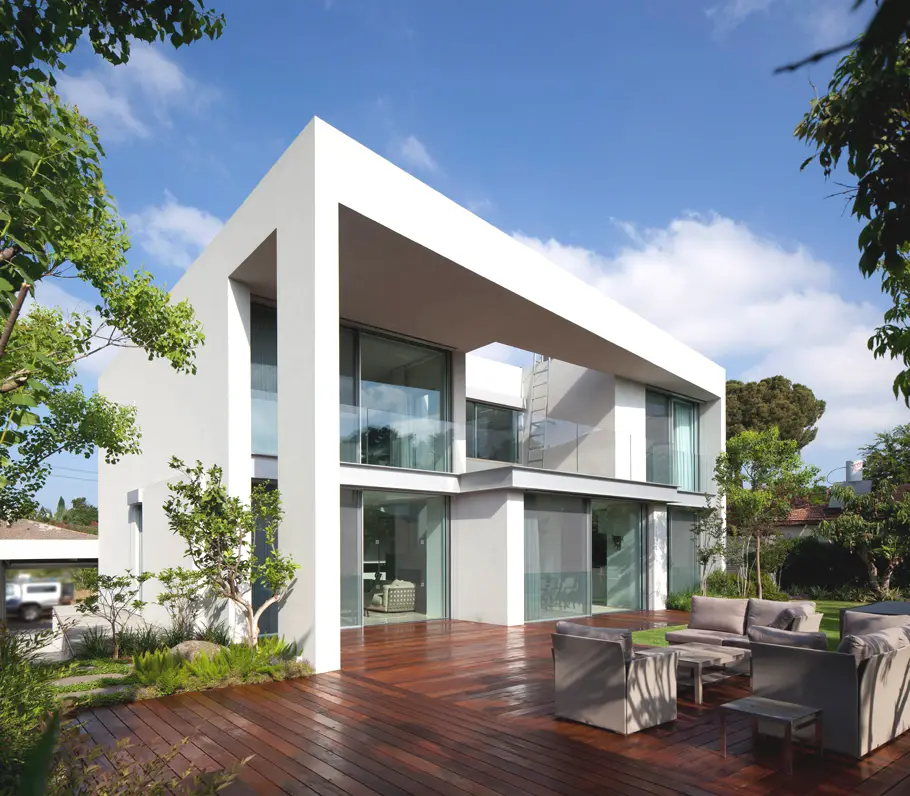 Israeli architectural practice, Domb Architects, have designed the CH House project. The luxury family home can be found in Tel Aviv, Israel's second most populous city.
The clients wanted a modern house without levels, open, but with intimate corners for the family.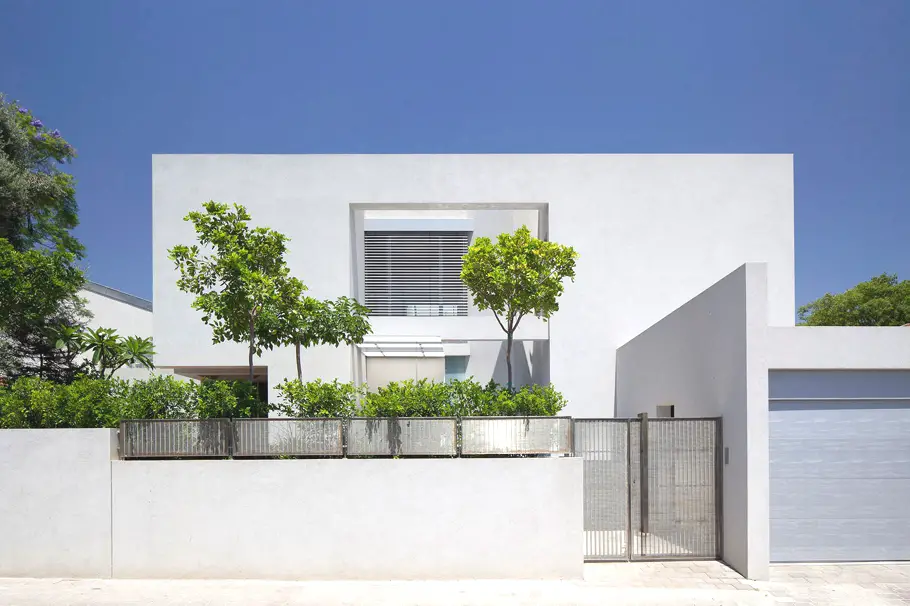 According to the architects: "It was vital for the couple to stay in the same neighbourhood, but to build a house according to their new needs. Since they didn't succeed to find land they loved, and preferred to stay in the old residence environment – they decided to build a new house on the old home base. Not to destroy the old infrastructure – but planed to use it for the new house.
"The new design used strong architectural language that distinct the volumes of the building and hide the old columns and ceilings. Because of the low ceiling height we had to redesign wisely the lighting system and the air conditioning – not to lower the ceilings (air condition hides in the walls).
"At the entrance a large water element, a 'reflecting pool', reflects the front of the house as a mirror, relaxing and creates 'white noise' that disconnects the entrance from the noisy outside road. A floating wooden bridge leads guest to the big "front door".
"The house revolves around a central staircase – transparent and connects the different spaces of the open ground floor. On one side of the living room and family room, front dining room, and the kitchen with the intimate dining corner, pantry and outside kitchen.
The kitchen is produced by Italian company Boffi – partially open to the living room and hides working corners. The dining area off the kitchen, internal and external – is used for eating and managing the family's every day life.
"Much of the social life in Israel takes place outdoors, so there are large surfaces for gathering and eating in the back garden.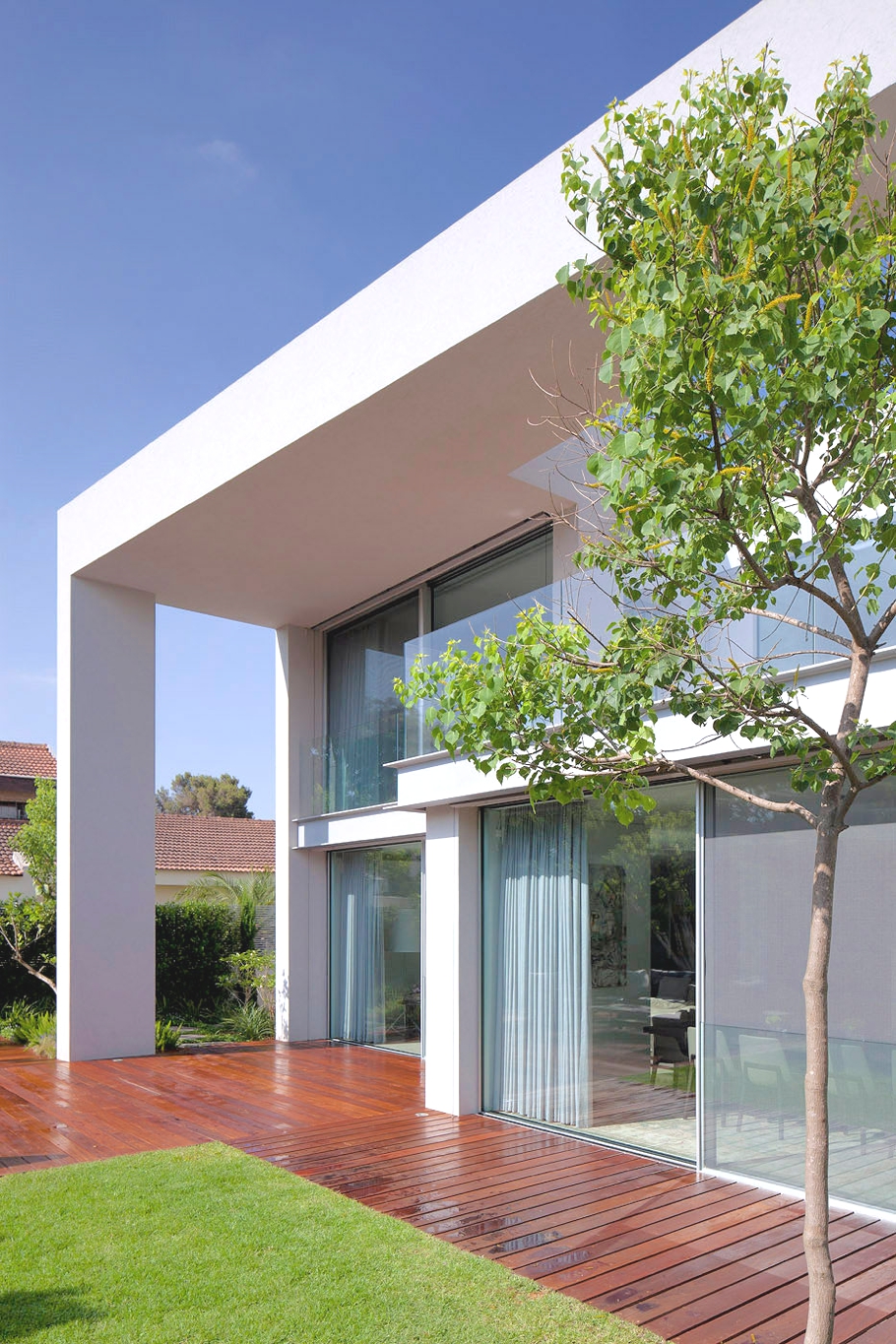 "On the second floor- spacious parents suite, with balcony that overlooking the garden. Entering through the wide closet that brings to a big bedroom and large and luxurious bathroom, with free standing bath and huge shower."
Images courtesy of Amit Geron
Love Interior Design & Exotic Travel? Follow us..
October 30, 2013 | Property | View comments