Luxury bathroom brand Axor opens Milan showroom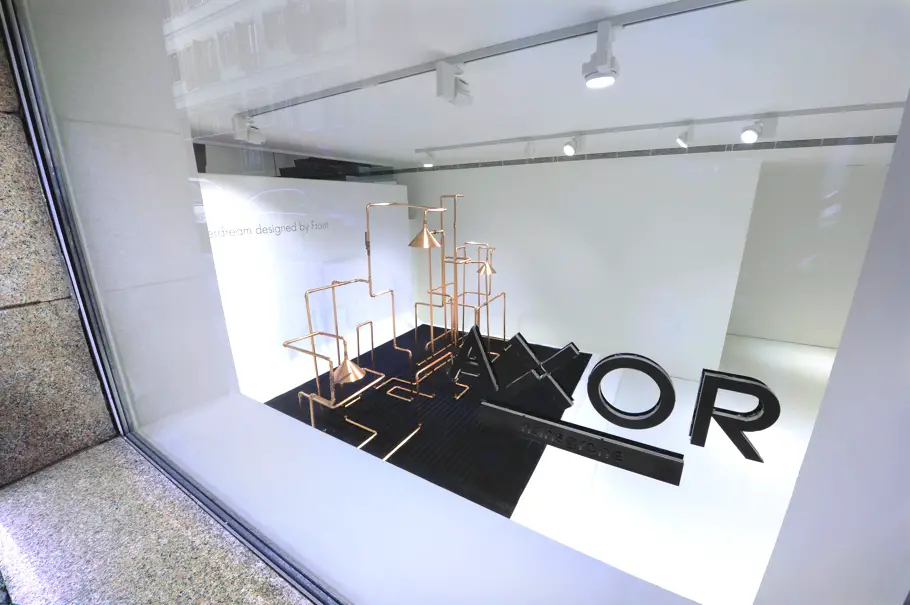 Luxury bathroom brand Axor has teamed up with Porro Duriniquindici to open a new bathroom showroom. Designed by architect Ferruccio Laviani, the luxury showroom is located in Via Durini 15, Milan, Italy.
The new showroom celebrates bath and living room design in its most ambitious form. Next to the elegant, minimalistic style of Italian furniture manufacturer Porro, Axor have showcased versatility, innovation and quality 'Made in Germany'. With their similar approach to design, both brands have set up a showroom that merges complementary living spaces.
The showroom is a permanent display in which Axor presents inspirations for the bathroom as a living space on the lower level of the two-storey building. A highlight of the opening phase is the presentation of the most recent Axor WaterDream – a visionary concept – done in collaboration with the Swedish design trio Front Design and the Japanese design studio Nendo.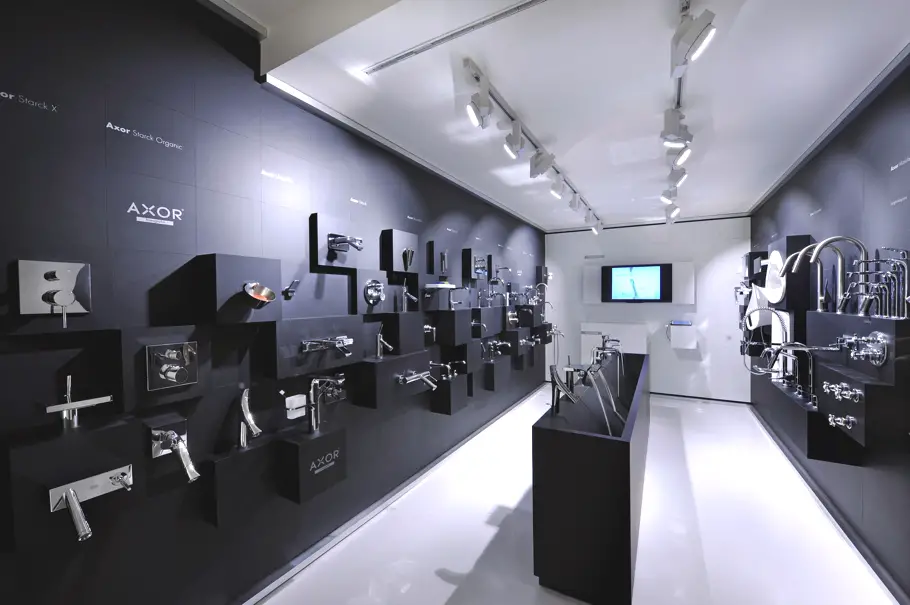 Axor also hope to  present inspiring ambiences and remarkable solutions with its iconic designer bathroom collections (e.g. Axor Starck, Axor Citterio, Axor Uno) and its newest products (e.g. Axor LampShower designed by Nendo) in the future. In order to get a feeling for the performance level and quality of the products, a large fountain provides visitors with a haptic water design and product experience.
The upper level of the bathroom showroom is dedicated to Porro's contemporary furniture creations. Additionally, both brands show a selection of their designer pieces in combination, thus providing a source of inspiration for those who share their contemporary living philosophy based on the mergence of living spaces. Whether it is the living room or the bathroom, Duriniquindici offers architects, interior designers and design aficionados the solutions and inspirations they need to create the living spaces of tomorrow.
Philippe Grohe, head of Axor, said: "With Duriniquindici we are now present in one of the most important design centers in the world; this allows us inspiring dialogues with our international clientele and a design-oriented public.
"Our visitors can not only expect an homage to water and design, but also the merging of living and bathing spaces. Functional spaces, such as bathrooms, are shifting towards more emotional retreats in which people can re-discover themselves – this is something we want to inspire our visitors with."
Love Interior Design & Exotic Travel? Follow us..
November 25, 2013 | Property | View comments