Luxury Barbados home – Footprints by Kelly Hoppen MBE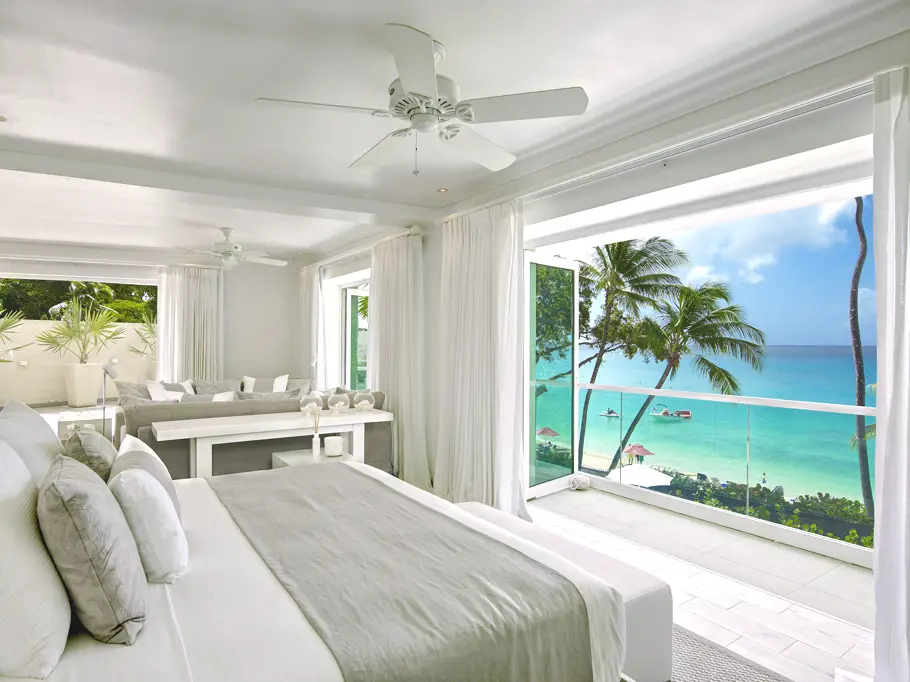 London-based international interior designer, Kelly Hoppen MBE, has unveiled the Footprints project. Completed in 2014, the luxury home is located on the exotic island of Barbados.
Drawing inspiration from the tropical climate and idyllic views of its location, the result is a 7,000 square feet beach house with a light and inviting atmosphere.
The interior was designed with entertainment and comfort as guiding values – big and open living spaces were a prerequisite for this property in which people can smoothly filter from an open terrace, through a covered dining room and into an indoor sitting room.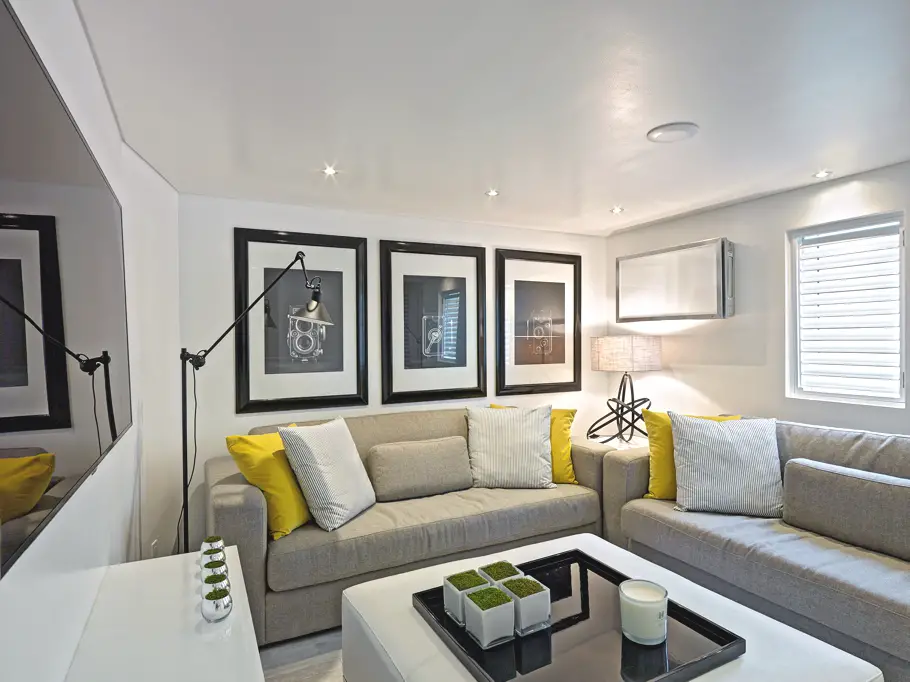 With Footprints, Kelly has managed to create an interior that is universal in style, yet embracing the local environment. Her signature palette of neutral colours is present in every room of the property and the use of materials such as planking on walls, ceramic, linens and stripes ensure the house is in keeping with the Barbadian surroundings.
Being previously divided into several apartments, the main challenge was to create spaces that are both practical and functional. Kelly had to reinvent existing features, such as the column in the middle of the living room. As an essential structural part of the building, it was impossible to remove it, but instead of creating an impediment to the open space it was recreated to support shelves between the column itself and the wall.
Spread over four floors, basement included, the luxury residence comprises five bedrooms, all of which are en-suite with the exception of one, and two spacious living areas on the ground and first floor.
Terraces, covered or uncovered, are present on each floor with the one on the lower level giving direct access to the beach creating a harmonious transition between indoor and outdoor space.
Images courtesy of Kelly Hoppen
Love Interior Design & Exotic Travel? Follow us..
April 14, 2014 | Property | View comments