Luxurious Screen House by K2LD Architects
Melbourne-based architectural practice, K2LD Architects, has designed the Screen House project. The luxury family property is located in Singapore.
This stunning property boasts an outdoor infinity pool, contemporary interior design and lots of outdoor spaces.
According to the architect: "The design consists of a linear block facing the street, with a curvilinear pavilion elevated on pilotis above the central communal garden.
"This is the first time that the practice had designed something non-rectilinear, but the curvilinear shape did not arise out of architectural whimsy, as architect started with an L-shaped block but decided to soften the geometry in response to its two direct neighbours: the Lien family's colonial bungalow and the Cubic House.  The architect decided to pull their Screen House back from both its neighbours.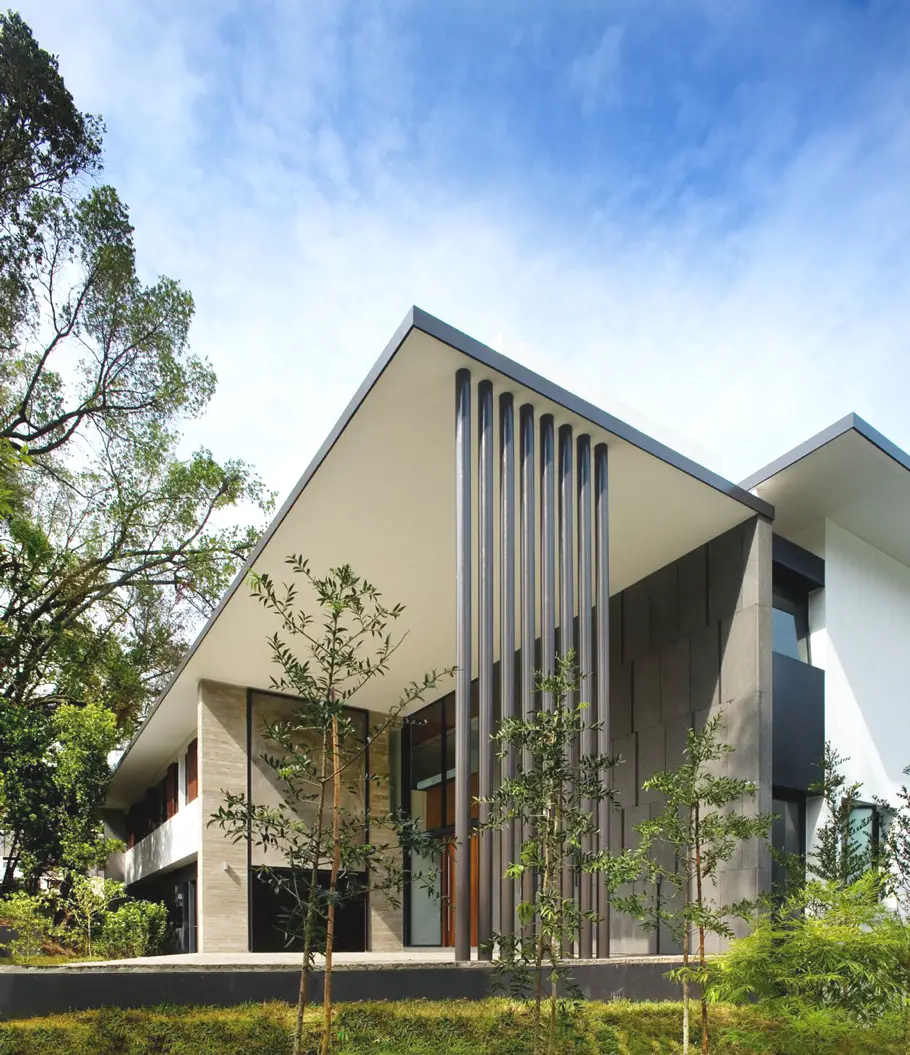 "It is a 'receding gesture', one which respects the bungalow by keeping a distance from it. Here the architect appears to be practicing the type of architectural contextualism typically seen in an urban context, especially a historical one, whereby the design defers to its context and it cannot be understood on its own or in isolation, as it only acquires meaning when understood in relation to its context."
Images courtesy of Patrick Bingham Hall
Love Interior Design & Exotic Travel? Follow us..
January 10, 2014 | Property | View comments