Luxurious Modern House by Greg Wright Architects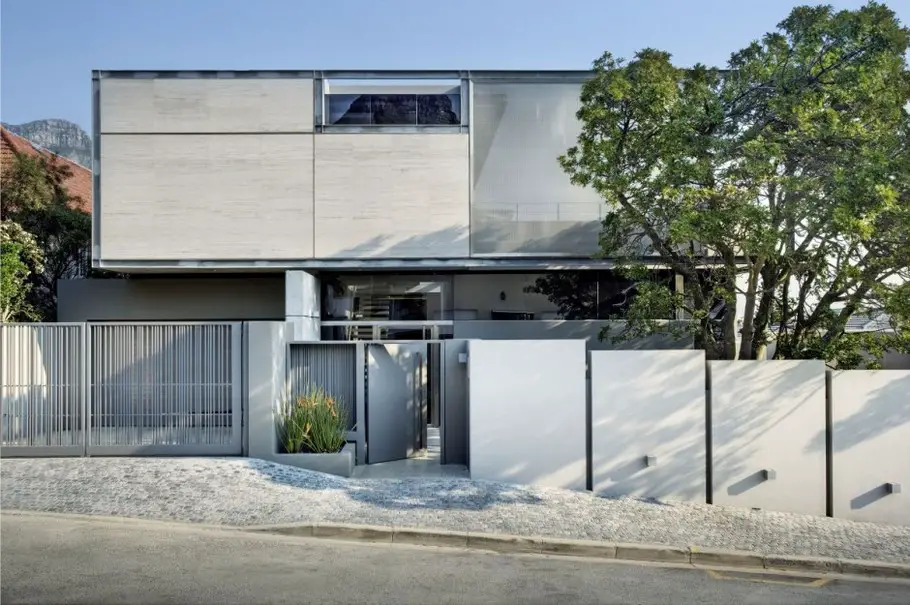 Greg Wright Architects have designed the Vk1 house in Cape Town, South Africa. Conceived as the home for a young/trendy/elegant couple, this house is the perfect reflection of this form of luxury lifestyle.
A very elegant and modern palette of polished concrete floors, textured concrete, stainless steel, with touches of natural grey stone and dark glass have provided the canvas for a unique lifestyle. With a saturation of grey and silver colours on the exterior, this house grabs the attention instantly. This modern, sleek look is compounded as it is encircled by beautiful, bright wildlife. With a heavy use of windows also, there are many glorious views of the attractive African scenery available, another great aspect of this luxurious home. The refined selection of materials such as the aforementioned polished concrete also offers a simple taste of smooth, elegant architecture.
This sleek, accomplished and contemporary feel continues inside the home. The theme of grey and silver from the exterior remains in the interior, giving the home a contemporaneous, homely effect, while the comfortable, modern and lustrous furnishings provide a luxurious, family-orientated feel. The bedroom enhances this by housing a glorious bed with spacious areas, while the patio/courtyard aspect is a welcome addition to this beautiful home as it provides privacy or sociability, whichever is desired.
Love Interior Design & Exotic Travel? Follow us..
November 10, 2011 | Property | View comments