Luxurious Contemporary Home by A-cero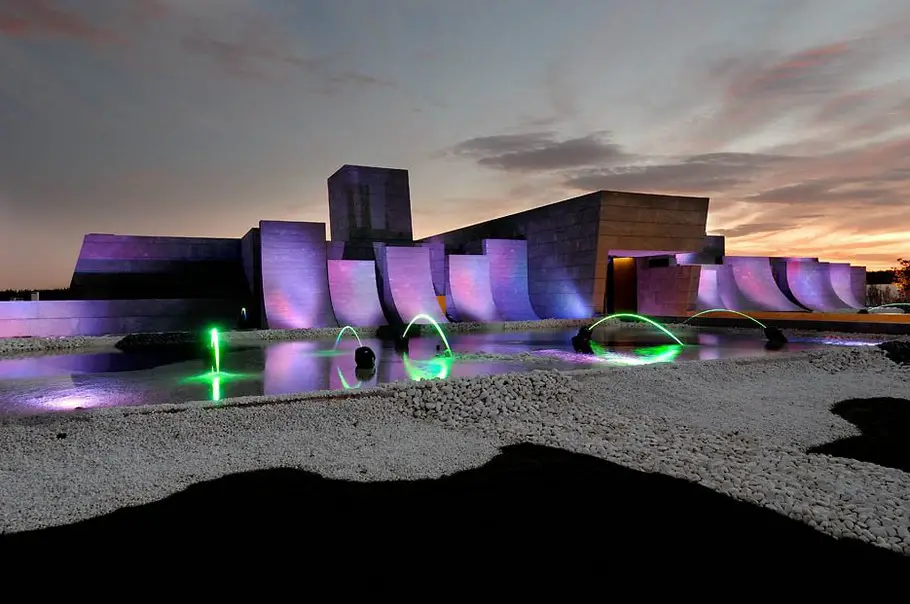 The latest of a long line of stunning homes by A-cero is the 1001 Nights House located in the suburbs of Madrid, Spain. A beautifully crafted, contemporary single family home.
The exterior is a unique design from A-cero. All the building is dressed in "black villar granite stone", and with partially sloped, partially vertical walls, the home exudes a contemporary feel from the onset. The surroundings of a white, sand-like material allow the house to emulate a sense of paradise for the client, as well as the glorious wildlife and wondrously calming pond. A combination of all these aspects of the interior allow the 1001 Nights House to feel as though it is set on the beautiful Madrid beaches; a soothing, relaxing scene.
The properties back garden is a yet another sign of luxury. With a massive, beautiful blue pool and a vast patio-like area, the project brief of relaxation and calm in a field of luxury and lavishness is met with every ease.
This clean, sleek, luxurious and contemporary home is a beautifully well-crafted fortress set in the deep suburbs of Spain, but offering the best and most comfortable living possible.
Love Interior Design & Exotic Travel? Follow us..
October 28, 2011 | Property | View comments