Modern Place House by James Russell Architect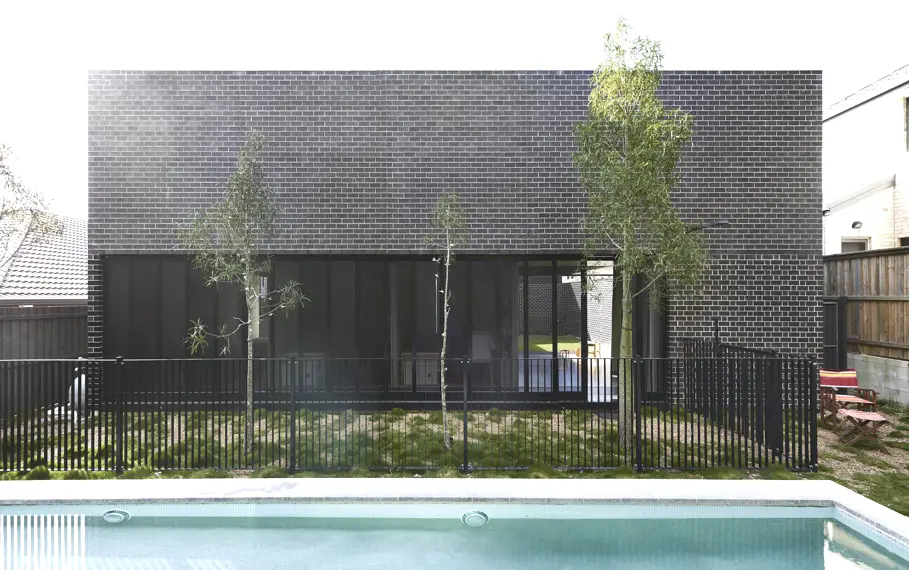 Brisbane-based architectural practice, James Russell Architect, has designed the Bisley Place House project. Completed in 2012, the private home is located in the Fortitude Valley, Queensland, Australia.
According to the architect: "Incorporating the outdoors into the indoor living spaces and establishing circulation throughout the entire site allows the dwelling to breathe. The house becomes a series of spaces along a passage, a journey that encourages relationships between people and their shared landscape.
"The envelope is robust and permanent, with adaptable glazing, walls, and landscape. Structural brick and concrete comprise the outer sleeve of the dwelling, materials that are inherently strong and can withstand diverse weather conditions. The inhabitant is therefore able to create and recreate their own space, manipulating skins; doors, windows and curtains to alternate between internal/external use.
"Single-layer brick walls construct the attic spaces, generating an expanse within the dwelling that is intentionally raw and technically outdoor. This is a place for dreaming, for study, for contemplation.
"Systems to maximise the functional potential of brick by managing the flow of water through structural brick walls were developed. Flemish bond walls brace the building and create a weatherproof barrier to the rooms behind them.
"The roof retains a 22.5-degree pitch but no gables, twists, or turns. It slopes down to a central court, protecting the outdoor edge. And within the roof is a magical space—a veritable opening to the sky.
"Thick foliage flourishes around and within the contemporary Australian property, a home that both welcomes the landscape and protects its inhabitants, with simple control and flexibility, from undesirable elements.
"The materials and making of space is honest and efficient, a nod to the functionality of industrial building. But, more significantly, the dwelling manages also to return to the original denotation of home: a unity with place and environment, a coalescence of community."
Images courtesy of Toby Scott
Love Interior Design & Exotic Travel? Follow us..
January 12, 2014 | Property | View comments