Limassol Marina – Mediterranean's exciting new destination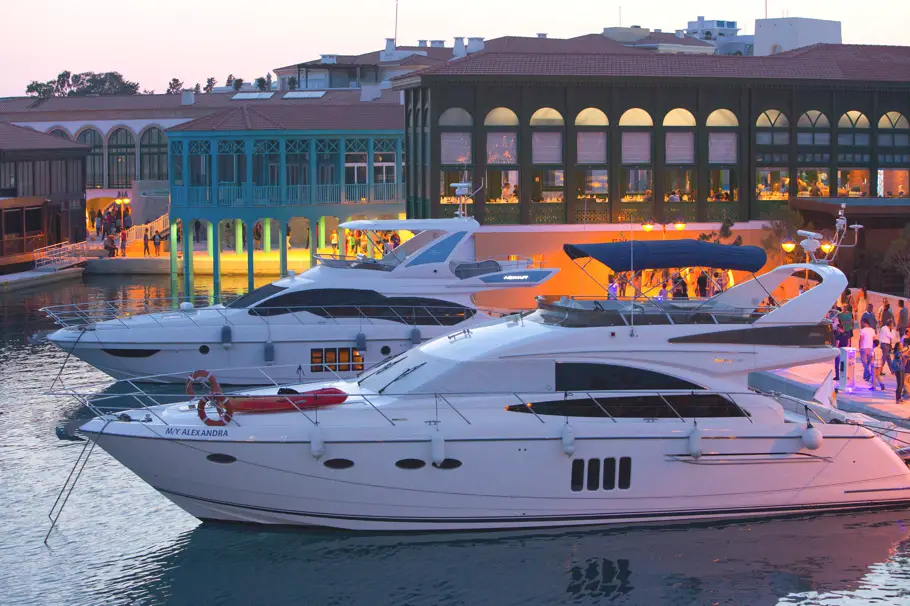 Officially opened this month, Limassol Marina is Cyprus's biggest and most ambitious infrastructure project.
In a background of financial uncertainty and poor economic growth, the €350 million project has stood firm, and gone some way to improving the Cypriot economy. Reflecting the global nature of the project, Limassol Marina brought the project to London this month to officially introduce it to UK and London-based buyers and investors.
The president of Cyprus, Nicos Anastasiades, has said that 'in times of economic recession, projects of this magnitude are rarely completed, but the Limassol Marina is here and is already operating to remind everyone that the Cypriots are determined not just to stand on our feet, but to move ahead.' He commended the 'vision, commitment, hard work and perseverance' of shareholders, adding that these qualities 'are the recipe for success for all the progressive businesses of Cyprus.'
The new project will place Cyprus on the map, especially for tourism and the commercial zone with its shops and restaurants would also be a huge attraction for foreigners and locals alike. The marina will employ directly and indirectly around 800 people and contribute millions to the state and the economy.
So far, property sales have succeeded €130 million for the one, two and three bedroom apartments and private villas, priced from €450,000 onwards. The marina's dining area has been snapped up by high street names such as Wagamama, TGI Friday, Pizza Hut, KFC and Caffe Nero, all looking to take advantage of Cyprus's upturn.
Limassol Marina, P.O.Box 50160, 3601 Limassol, Cyprus, limassolmarina.com
Love Interior Design & Exotic Travel? Follow us..
August 5, 2014 | Cyprus Travel Western Europe | View comments