Libertine a new concept to London's club scene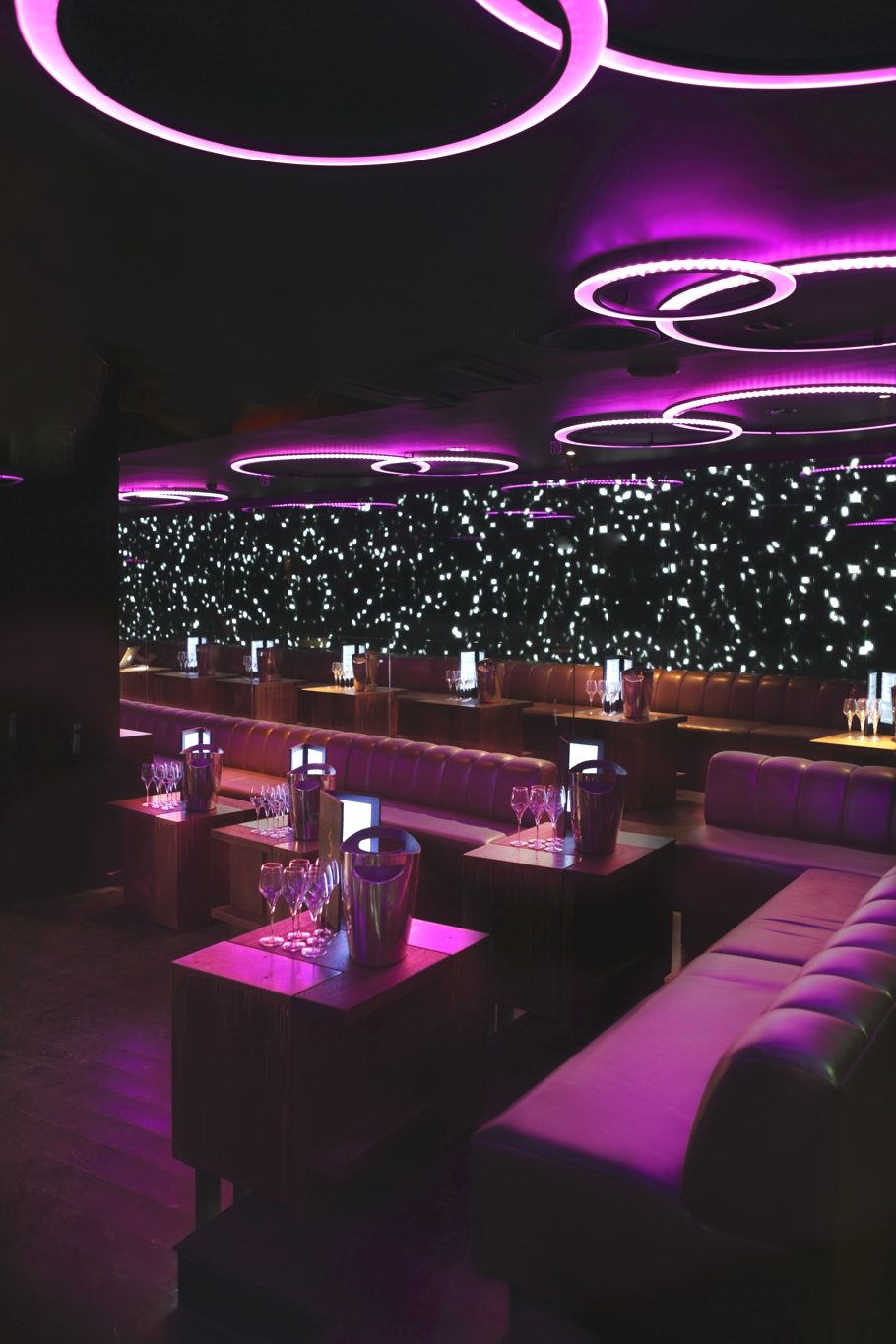 An exciting new collaboration between two leading forces in London's nightclub scene brings us Libertine, which will launch officially this month. Hootan Ahmadi has joined forces with the Chinawhite team to offer a very modern twist on the traditional West End nightclub in London, England.
Channeling the decadence of the rich Fitzrovian past, the luxury nightclub boasts three separate yet interlinked spaces, including a speakeasy-style den conceptualised with the aid of one of London's leading multisensory mixologists.
After bypassing the bar you enter via a mirrored glass walkway that leads into the main space. The Libertine nightclub interior has been designed to create a feeling of warmth and inclusivity. The main bar area is situated on the right-hand side, the space itself is layered with tiers of seating and tables at ascending levels so that each patron is able to take in a 360-degree view of the dance floor and fellow guests. Custom-made solid oak tables are finished with dripped gold and framed by pixelated metallic upholstery that changes colour according to the lighting. On the walls hang rose-gold geometric mirrored hexagons with one wall housing a 50-foot screen projecting visuals, images and film.
Complete with special effects that can transform the space for any suitably glamorous occasion, hi-tech lighting and large illuminated discs suspend from the ceiling. The 21st century twist on the mirror ball references a '70s disco ethos, while the club's special effects are devised to transform the colour and atmosphere of the central arena. Towards the rear, additional seating surrounds the booth from which the DJ holds musical court, thrilling the feverish crowd. A secret doorway leads to an extremely private VIP room, hidden away for those who require ultimate privacy.
Libertine, 4 Winsley Street, London, W1W 8HF, libertineclublondon.com
Love Interior Design & Exotic Travel? Follow us..
March 1, 2013 | Property | View comments