Leura Lane House, Australia by Cooper Scaife Architects
Hamilton-based architectural practice, Cooper Scaife Architects, has designed the Leura Lane House project. This modern family home in Hamilton, Australia boasts a skillion roof.
According to the architect: "This project is a prototype for a system of energy-efficient modular housing, designed for rural blocks.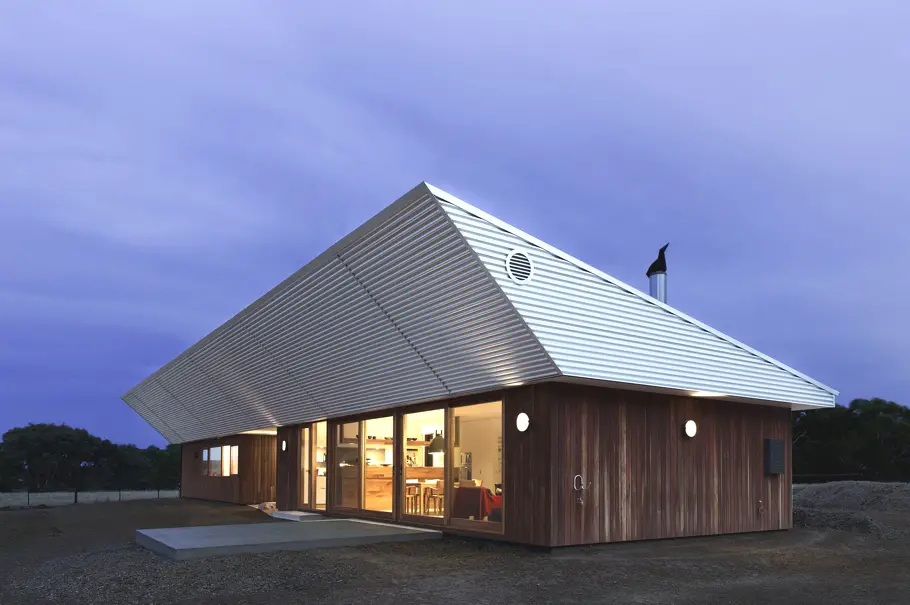 "The Leura Lane house is a 'two bedroom model' comprised of two separate pavilions: one containing a carport and storerooms; the other containing living quarters. The independence of these two pavilions gives complete flexibility to orientate the carport to face the street, while the living areas of the house can be oriented north or towards preferred views. The house is linear in plan, with living areas at one end, the entry and utility spaces in the centre and bedrooms at the opposite end. This plan provides the flexibility for additional rooms to be added to the basic model.
"Energy efficiency is a strong focus of the design. The house achieved an 8.2 star energy rating through the use of passive design principles, readily available materials and standard construction methods. The living spaces are oriented to maximise solar gain in winter, with the large skillion roof calculated to provide summer shade. High levels of bulk and reflective insulation are installed in both the walls and ceiling and all windows are double glazed with an argon-filled cavity. Thermal mass is located in the floor slab, which is insulated from the earth to maintain warmth in the predominantly cold climate of southern Victoria. The narrow floor plan of the house allows for substantial cross ventilation and the roof space is vented for summer cooling.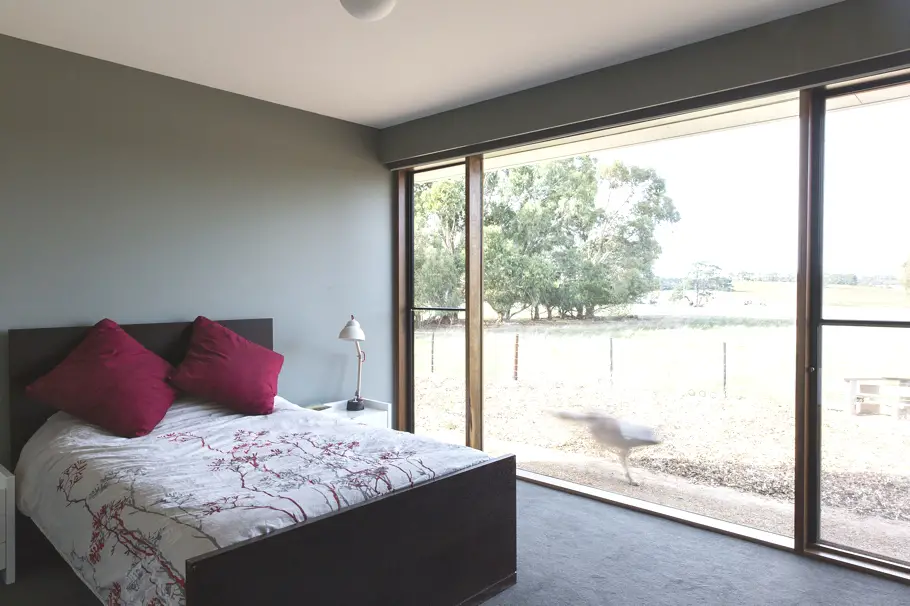 The interior design has a warm, earthy ambience with terrazzo tiles throughout the house and Australian hardwoods used extensively. The exterior is clad in spotted gum which will slowly weather to a silver grey as the building ages."
Images courtesy of John Wilson
Love Interior Design & Exotic Travel? Follow us..
January 17, 2014 | Property | View comments