Labvert designers refurbish storefront facade in Wels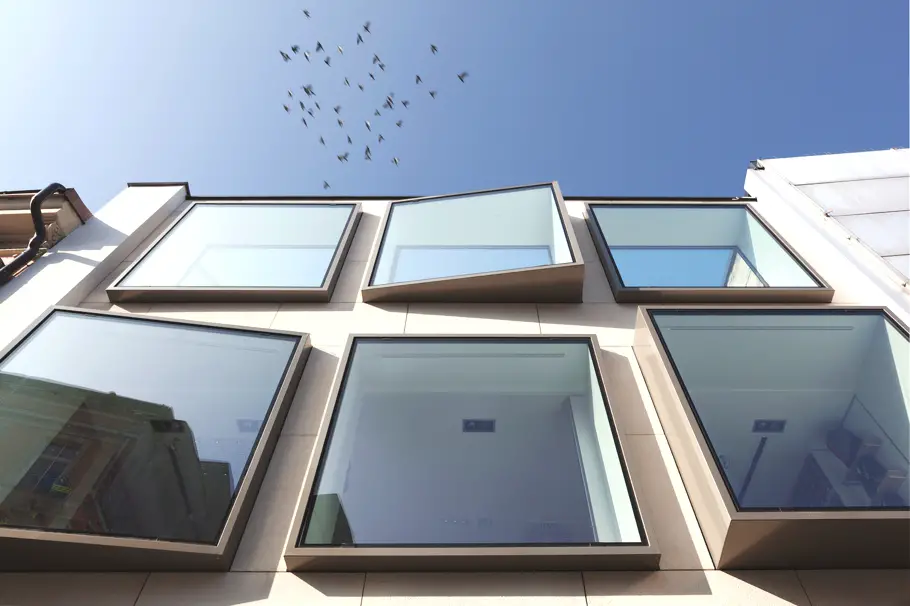 Vienna-based design studio Labvert has refurbished the storefront of Deichmann, a German shoe retail chain. Completed in 2014, the store is located in Wels, Austria.
The studio's chief designer Stephan Vary was responsible for the refurbishment of the storefront facade in the Old Town of Wels. The architecture accommodates to the existing adjacent buildings from the 19th and 20th-century while giving material expression to a contemporary interpretation of inner-city store architecture.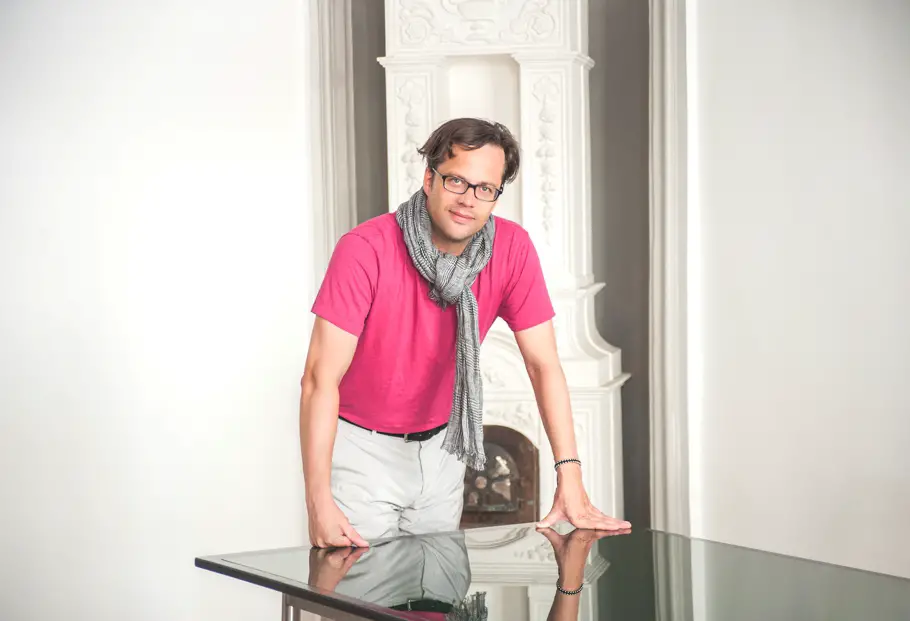 According to the designer: "When, in the late 19th-century, the first department stores opened in Europe's big cities, this was the first time that retailers sought to attract customers with glazed storefronts, large shop windows and passageways. Technological innovation made it possible to open up closed facades and let the urban street life passing by get a glimpse of the glittering world of consumer goods. For the design of the storefront in Wels, Labvert developed classical department
store architecture further by affording not only a view of the world of consumer goods, but also of the sky above.
"Eight generously dimensioned windows dominate the square-grid facade. With their frames protruding from the wall at different angles, facing different directions, they break up the rigid alignment pattern of the facade. The buildings around and across the street are reflected in the window panes. Townscape and sky, street life and goods display all flow into one another, the clear geometry of the building fits in with the ensemble of the neighbouring facades as well as with the paving-stone pattern in the street in front of the building. But that's not all yet.
"Like in many Austrian towns and cities, the city center of Wels has become passé as a shopping district. Shopping malls on the outskirts have replaced downtown department stores. So, commercially, there was no need for a third floor to be added to the store, but architecturally, there was: to be even with the height of the adjacent buildings Labvert decided to, literally, put up a facade. The second upper floor which only exists as a screen facade was assigned a new function: the top-floor windows provide the framing for three views up into the sky."
Images courtesy of the designers
Love Interior Design & Exotic Travel? Follow us..
July 16, 2014 | Property | View comments