Interior design specialist Arcdeko open Poland showroom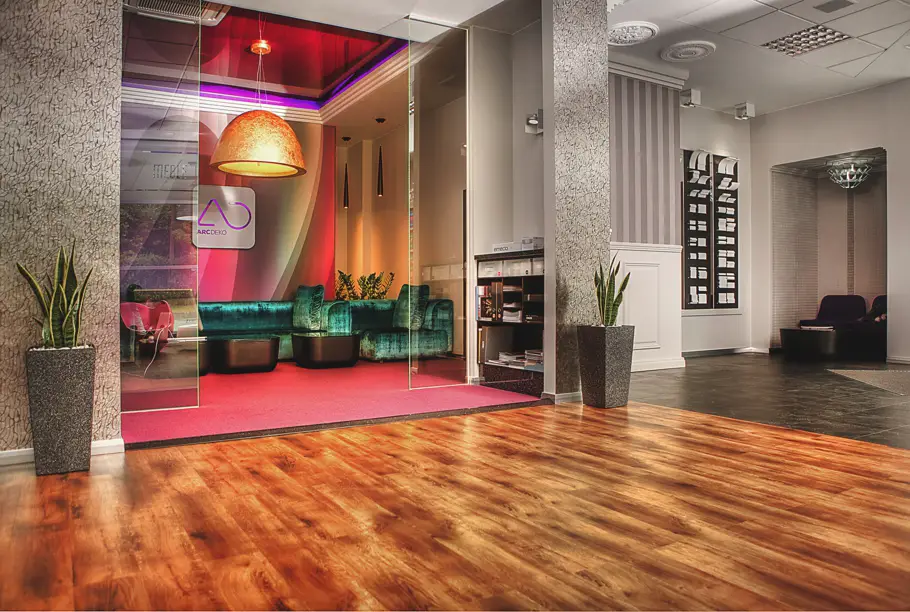 Wrocław-based interior design retailer, Arcdeko, has opened its first showroom located in Wroclaw, Poland.
According to the firm: Arcdeko is a unique place, which we call the world of sublime interiors. The company offers products for home decor, as well as materials for use in various outlets such as boutiques, hotels, clubs, restaurants, hospitals and other public buildings. The offer includes diversified products ranging from economical to luxurious, depending on the type of investment.
"The products on offer at Arcdeko require a unique exhibition. For that reason the first showroom was unveiled and has been opened. The store has a total surface area of 200 square metres including the storage area and the office. It is a perfect place for the people who look for a place which will reflect their exceptional personality.
"Considering the comfort for both the client and the designer a VIP room with an exclusive living-room suite and a 27-inch iMac is provided. Most of the elements used for creating the showroom are available in the Arcdeko offer. These products include floor covering, exclusive LVT floors which perfectly imitate wood and stone, mats and decorative wallpapers, decorative slats and lightning.
Maciej Arciszewski, Arcdeko owner, said: "The office and commercial surface which we had initially at our disposal was located in not very interesting place. Due to a small area the size and scope of products exhibition were limited.
"At the beginning of the current year we decided that we should prepare really attractive exhibition of our products and offer our clients and designers comfort. We began with a change of the location and completed the formalities. Lord Valium was our obvious choice for a design studio responsible for the design of the showroom. We had cooperated with Lord Valium on numerous investments and knew that they perfectly know and understand our requirements."
Anna Nowicka, designer of Lord Valium Design, said: "Our design studio have been constantly cooperating with Arcdeko for over 4 years. Our cooperation resulted in creating numerous designs for modern and classical interiors.
"We were pleased to accept the offer of designing the interior of the showroom for Arcdeko. It was one of our more challenging projects, as we were supposed to expose as many finishing materials as possible and also preserve the elegant style of the interior. Moreover, we aimed at creating a cozy place which would have friendly atmosphere. Our goal was to present bold combinations of colors and factures. We paid a lot of attention to proper illumination of all project groups, as it is essential for such type of space."
Images courtesy of Studio Migafka
Love Interior Design & Exotic Travel? Follow us..
July 22, 2014 | Property | View comments