How to recreate the 'neo-70s' look in interior design
It is easy to dismiss the 1970s as a decade that taste forgot. However, that would be overlooking the decade's contributions in architecture, furniture design and interior design. The 70s were a time of self-expression and bright colours, unusual materials and graphic prints. These interior design ideals are now coming back into popularity in modern-day design all over the world but particularly in Miami, where the "neo-70s" look is dominating the city. 
Miami has a predilection for the 70s style and this is mainly because of the influence of the Biscayne Boulevard and the vintage shops which can be found there. These shops are full of 70s style accessories and furnishings, and each interior designer who visits heads straight there to hunt for vintage bargains and unusual pieces. The difference is that now Miami is one of the wealthiest cities in the US, people are looking for a 70s look but with a luxurious, modern twist. Neo-70s style is all about creating a look that is fresh and clean, using mixed textures and geometric patterns in the best possible materials.
One of Ash Design London's recent commissions was to create a modernist 1970s look in a Miami beachside condo. The client wanted a chic, modern, luxurious feel in his holiday home whilst giving a nod to the 70s era with references to shows such as Miami Vice which brought fame to the city.
To create this, I used accessories and mirror art by Curtis Jere, the master of 70s style and hunted for one-off pieces on Biscayne Boulevard. We also used a lot of white and a pale colour palette to reflect the sandy beaches of Miami as well as mixing textures using suede, sheepskin and horsehair all of which is popular in Miami. The look is all about chrome, aluminium and white, almost all of the furniture is lacquered to create an interesting feel with texture. The walls included geometric patterns and shiny finishes with hanging lamps. We had 70s style, space-age accessories, as well as futuristic prints and the odd popup of 70s colour including avocado cushions, purple flowers and grey and silver cushions. We also bought huge 70s style prints, such as pictures of Twiggy, Bowie and other 70s stars. The green apple colour in the kitchen gives an inspired nod to the 70s, whilst we used green apple coloured horsehair chairs in the kitchen which made the look feel more chic and was a modern take on the ever-popular avocado or harvest gold colours which were so popular in the 70s. We commissioned a bar made from metal with shagreen skin and vintage mirror details with a geometric pattern behind, which added to the Miami Vice vibe. We also created a bespoke bookcase made of chrome on which we included pops of orange, a typically 70s colour. In Miami, it is essential for all items to be easily maintained, which is what we chose. To bring the look up to date we used chairs by Philippe Starck in the sitting room, and Italian leather with items such as a curved-back chair.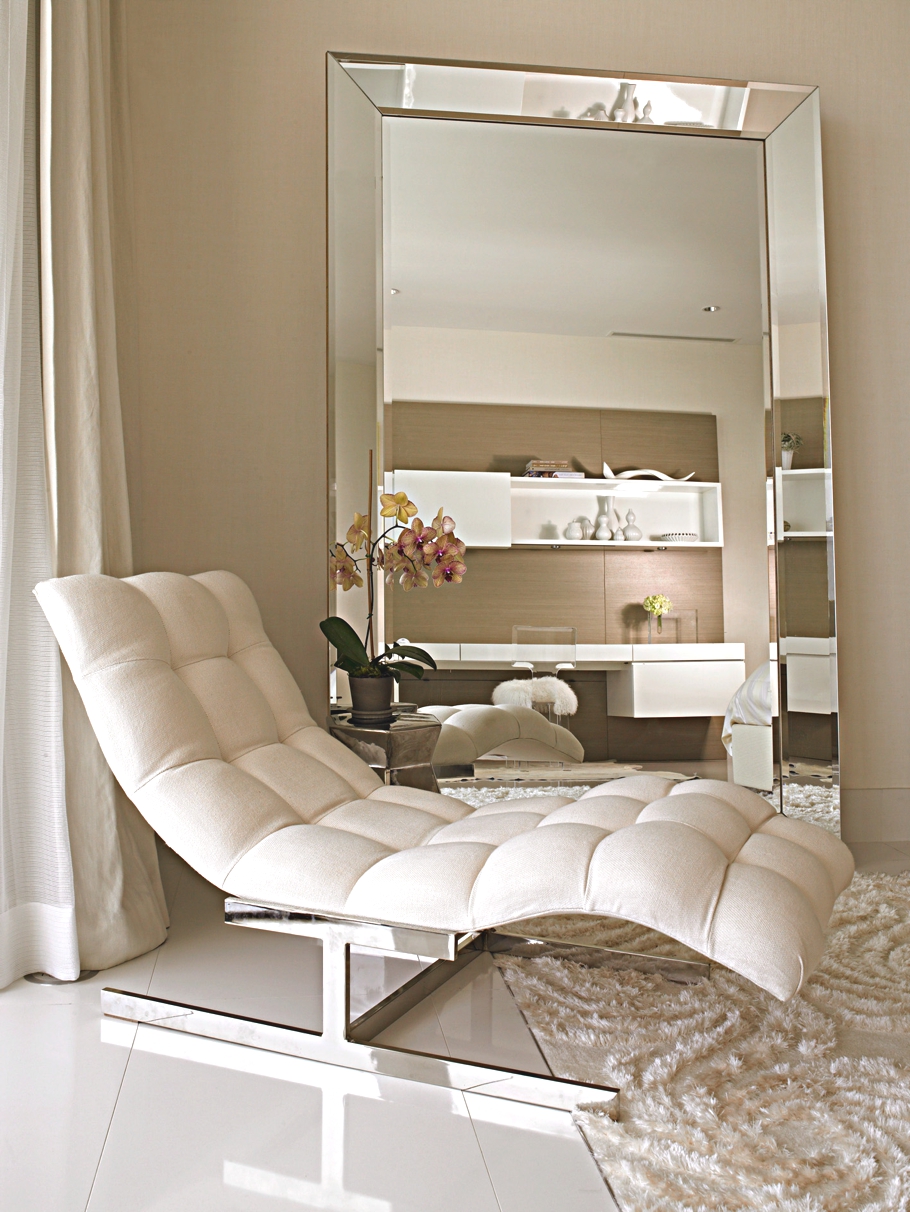 Love it or hate it, the 1970s was a colourful time in interior design, for every drab earthy colour there was an equally bright one, with particularly trendy colours being bright green, turquoise, sunshine yellow, orange and brown. White was used everywhere in furniture as well as for backgrounds to offset brighter colours. Everything from furniture to walls to floors included an explosion of colour. Whilst this may be too much for today's tastes, to bring the look up to date, the modern 70s look includes these colours, but toned down, with an increased use of white and cream. Lighting was innovative and new design solutions in the 1970s included the lava lamp, arc floor lamp and white globe lamps. Chrome and plastic were the most popular materials. In our client's home we used a bespoke lighting designer who created flowerlike motifs for the hallway and we included arc lamps and other structural lighting pieces to give the home a modernised look.
Additionally, 70s architecture pioneered the open-plan living style which is now so popular today. Many homes had massive windows, floating staircases, interior second floor balconies and vaulted ceilings – all of which is seen in today's modern Miami architecture. In the 70s popular materials for furniture were Lucite, glass, vinyl and leather, and to give these a more luxurious and modern twist we used the likes of horsehair and shagreen skins. Flooring is also important, in the 1970s fluffy shag and llama area rugs contrasted with the modern lines and materials used for furnishings. Linoleum and wood flooring were used throughout the home and ceramic tiles were common in bathrooms. Flooring appeared in all of the bright 1907s colour palette, for example, a bright yellow linoleum floor would have been considered very fashionable, as well as hot pink or neon green wall-to-wall carpeting. In our Miami project, we kept the textured rugs but rather than using a bright flooring we used shiny white marble to make the look more sleek and to fit with the mirrored and shiny surfaces we were planning to create, whereas the thick rugs added to the sense of luxury and split the space. Rugs with a geometric pattern are also a good way to create a 70s feel.
If you were looking to recreate this look in the home we would recommend looking for mirrored accessories with white and pale palettes. Texture is essential, so seek out suede, sheepskin or horsehair fabrics and furniture coverings, the more elaborate the texture the better. Chrome and aluminium are the best metals to be used, and any wood you should lacquer to give a shiny finish. Furniture should be aspirational, favourite brands of ours include Philippe Starck, Vitra or Smania for chairs and Poliform for all cabinets and wardrobes to create sleek lines. Armani also create great furniture with a 70s twist. Rugs should be thick and shag pile style or have geometric designs on them. Also, don't be afraid to use elaborate floor and table lamps, and any hanging lights with a mirrored surface. Colour is essential, use a background of white or cream, with pops of typical 70s colours such as avocados, oranges, yellows and greens, or use these colours in abundance but in a more toned-down shade.
Sharon Elalouf has 15 years of industry experience. She initially launched a small interiors business in Paris. She studied fashion styling and graduated from business school in Paris, before furthering her existing working knowledge of interior design at the prestigious KLC school in London.
If you would like to guest blog on Adelto, we would love to hear from you. Please contact us.
Love Interior Design & Exotic Travel? Follow us..
May 14, 2014 | Property | View comments